Understanding and Implementing Cybersecurity: Cyber Protection for a Lay Audience
Recorded on 07/07/2021
Posted in The Authority File
Episode 204
What steps do you take to safeguard your digital information? Maybe you change your passwords every other month. Turn on two-factor authentication. Keep your Netflix log-in under lock and key. But what about at your workplace? How does your campus protect its information, and what role do you play in successful cybersecurity implementation?
Alan Brill, Senior Managing Director in the Cyber Risk practice of Kroll, believes that cyberattack prevention requires collective action across an institution. The administration, registrar's office, faculty, library staff, and more must all do their part to achieve strong, preemptive cybersecurity. In other words, no siloing off cyber responsibilities to the IT or risk management departments.
Throughout this four-part series, Alan digs into what campus-wide cybersecurity look like, why universities have become such a rich target for hackers, and how the library fits into the effort of information protection and cybercrime prevention.
In this first episode, Alan explains why effective cybersecurity has become more challenging in our interconnected world, and the importance of the university library's close partnership with the IT department. Plus, Alan offers up his best tips to protect your workplace—number one: trust, but verify.
---
About the guest:
Alan Brill
Senior Managing Director
Kroll
Alan Brill is a Senior Managing Director in the Cyber Risk practice of Kroll, and a fellow of the Kroll Institute. He is a well-known expert in cybersecurity and computer forensics, and is the author or co-author of many books and articles. His work in this field spans four decades. He was the founder of Kroll's cyber practice and has worked on cyber issues in both the public and private sectors. He formerly served as a Director in the New York City Department of Investigation, a Major in the Army and he worked at the NASA Manned Spacecraft Center in Houston during the Apollo moon landing project.
Alan teaches in the Terrorist Use of Cyberspace program of the NATO Center of Excellence for Defense Against Terrorism and is an Adjunct Professor in the LLM and M.Jur programs of the Texas A&M University School of Law.
---
Enjoy the conversation? Listen to the rest of the series:
---
Missed an episode? We've got you covered:
Check out the Authority File Round-Up on our blog, Open Stacks!
Sponsored by: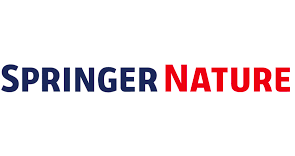 Related Posts