Let's Talk Access: The Future of Education
Recorded on 07/22/2020
Posted in The Authority File
Episode 143
As wealth disparities grow and the costs of higher education rise, inequities in access to education become starker. The value of education to society depends in part on the number of people it reaches, but lawmakers and educators keep wondering: who's going to pay for it?
Dr. Rupert Maclean of RMIT University realizes the intricacies of this issue: "We have to look at what we can do to have education and schooling that is a benefit to all sections of the community, give everyone the chance to develop their talents to the full, and to also gain from the economic development potential of their particular country … but getting that balance right between what people should pay for individually and what the society should pay for is a very important dialogue that has to be worked out."
In this third episode, Dr. Maclean discusses how equitable access shapes job opportunities, which affects not only young people entering full-time employment, but older generations asked to update their expertise in order to remain economically valuable. "People are in occupations that are going out of favor, that are no longer required, and they have to retool or reskill themselves to actually be able to meet the changing job market needs."
---
About the guest:
Dr. Rupert Maclean
Adjunct Professor in the School of Education
RMIT University
Professor Rupert Maclean AO is currently based in Melbourne, where he is an Adjunct Professor in the School of Education, RMIT University, and also in Hobart from where, as CEO, he oversees and participates in assignments of his HK consultancy company Education Innovation for Development Consultancy. His 28 books and numerous journal articles, research reports, chapters in books, UNESCO publications and keynote addresses, nationally but mainly internationally, report on his research about skills development for employability, lifelong learning, educational innovation for development, educational disadvantage, the reform of secondary education, teacher education, sociology of teachers as an occupational group, and the economics of education.
---
Dr. Rupert Maclean's publications including the International Handbook of Education for the Changing World of Work, Handbook of Technical and Vocational Education and Training Research and book series' Education in the Asia-Pacific Region: Issues, Concerns and Prospects; Technical and Vocational Education and Training: Issues, Concerns and Prospects; and Education for Sustainability are all published as part of Springer Nature's Education eBook Collection. For more information and access to the collection you can contact Springer Nature directly at libraryrelations@springer.com.
Sponsored by: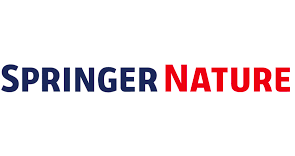 Related Posts