Preparing a 21st-Century Workforce: The Future of Education
Recorded on 07/15/2020
Posted in The Authority File
Episode 141
As the cost of college in the US continues to rise, prospective students wonder how their postsecondary education will help them land a career. When universities feel the pressure to prepare students for the ever-changing job market, how does that impact the offered curriculum?
Dr. Rupert Maclean of RMIT University interrogates how a vocationally-driven education model has impacted how we view schooling, and the good—and bad—that can result from this shift. "We have to be careful, because if we move too far in that direction, we might forget that education isn't just concerned with preparing people for work, it's concerned with preparing them for life. Because individuals are also voters, and members of civil society. They are people who in my view should also contribute in a comprehensive way to the betterment of their society not just through the labor force."
In this second episode, Dr. Maclean discusses the appeal of lifelong education in the information age, and how that connects to the rise of the vocationalization of education. "We have to learn over the full span of our lives. We can be assisted with this, but we must also take personal responsibility. If we don't engage in lifelong learning, we're going to be left behind. We're not going to have the repertoire of skills required to continue in gainful employment."
---
About the guest:
Dr. Rupert Maclean
Adjunct Professor in the School of Education
RMIT University
Professor Rupert Maclean AO is currently based in Melbourne, where he is an Adjunct Professor in the School of Education, RMIT University, and also in Hobart from where, as CEO, he oversees and participates in assignments of his HK consultancy company Education Innovation for Development Consultancy. His 28 books and numerous journal articles, research reports, chapters in books, UNESCO publications and keynote addresses, nationally but mainly internationally, report on his research about skills development for employability, lifelong learning, educational innovation for development, educational disadvantage, the reform of secondary education, teacher education, sociology of teachers as an occupational group, and the economics of education.
---
Dr. Rupert Maclean's publications including the International Handbook of Education for the Changing World of Work, Handbook of Technical and Vocational Education and Training Research and book series' Education in the Asia-Pacific Region: Issues, Concerns and Prospects; Technical and Vocational Education and Training: Issues, Concerns and Prospects; and Education for Sustainability are all published as part of Springer Nature's Education eBook Collection. For more information and access to the collection you can contact Springer Nature directly at libraryrelations@springer.com.
Sponsored by: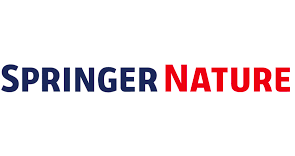 Related Posts