Background and Major Trends: The Future of Education
Recorded on 07/08/2020
Posted in The Authority File
Episode 139
Established in 1945 after World War II, the United Nations Educational, Scientific and Cultural Organisation (UNESCO) works to inspire and help build peace through promoting robust and comprehensive educational opportunities and reforms worldwide. With 193 member states in all parts of the world, from Thailand, Iraq, and Germany to the Pacific Islands and virtually all countries in between, the organization takes on issues like gender disparity, teacher training, and equitable access.
Dr. Rupert Maclean of RMIT University is now based in Australia, but spent much of his educational career at UNESCO offices in Paris, Bonn, Yangon, and Bangkok. "One of the things that we try to emphasize across all our programs in education is educational innovation for development. What innovations can we adopt to help improve the situation regarding strengthening education and schooling?"
In this first episode, Dr. Maclean discusses the educational trends he has identified by working internationally, and how they connect to his primary interests in vocational education and adapting curricula to fit rapidly evolving workforce needs. He also provides a brief overview of the multiple book series and handbooks published by Springer Nature that he's worked on throughout his career as an academic, UNESCO professional, and educational consultant.
---
About the guest:
Dr. Rupert Maclean
Adjunct Professor in the School of Education
RMIT University
Professor Rupert Maclean AO is currently based in Melbourne, where he is an Adjunct Professor in the School of Education, RMIT University, and also in Hobart from where, as CEO, he oversees and participates in assignments of his HK consultancy company Education Innovation for Development Consultancy. His 28 books and numerous journal articles, research reports, chapters in books, UNESCO publications and keynote addresses, nationally but mainly internationally, report on his research about skills development for employability, lifelong learning, educational innovation for development, educational disadvantage, the reform of secondary education, teacher education, sociology of teachers as an occupational group, and the economics of education.
---
Dr. Rupert Maclean's publications including the International Handbook of Education for the Changing World of Work, Handbook of Technical and Vocational Education and Training Research and book series' Education in the Asia-Pacific Region: Issues, Concerns and Prospects; Technical and Vocational Education and Training: Issues, Concerns and Prospects; and Education for Sustainability are all published as part of Springer Nature's Education eBook Collection. For more information and access to the collection you can contact Springer Nature directly at libraryrelations@springer.com.
Sponsored by: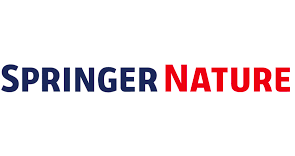 Related Posts