Connecting Publishers and Libraries: What Is Seamless Access?
Recorded on 03/23/2020
Posted in The Authority File
Episode 117
Nature.com recently became the first journal to roll out Seamless Access, a new federated authentication system designed to connect researchers with the version of record rather than pirated copies of journal articles. Librarians, however, have expressed privacy concerns about the federated access model. Laird Barrett, Digital Product Manager at Springer Nature, addresses those concerns and more in this episode. At the end of the day, libraries and publishers "have a shared end-user and customer in all this which is the researcher… I think we both want to enable their access to legitimate and trusted sources."
In this final episode on Seamless Access, Barrett offers the inside publisher scoop on how researchers use their devices, the differing North American and European views of federated authentication, and a possible standardized, transparent practice for data collection between publishers and end-users.
---
About the guests:
Laird Barrett
Digital Product Manager
Springer Nature

Heather Flanagan
Program Director
International Association of STM Publishers
Sponsored by: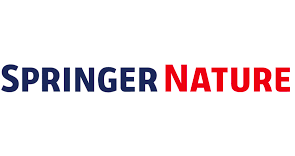 Related Posts