Clearing Up Misconceptions: What Is Seamless Access?
Recorded on 03/16/2020
Posted in The Authority File
Episode 116
In academic publishing, nothing exists without controversy. When Seamless Access came out last year, both praise and apprehension spread. Because Seamless Access has the ability to collect information on a user, librarians voiced privacy concerns.
Heather Flanagan, Program Director at SeamlessAccess.org, remains adamant, "Seamless Access is about the identity discovery process. That's really all it is. It's not about storing a user name. It's not about storing a user password … The identity provider actually controls that behavior."
In this episode, Laird Barrett, Digital Product Manager at Springer Nature, joins Flanagan to discuss these concerns. They dig into the biggest misconceptions surrounding the service, and what they have done to set the record straight, asking: "What can we present to help people understand what the service is and what the service isn't?" This episode parses exactly those questions.
---
About the guests:
Laird Barrett
Digital Product Manager
Springer Nature

Heather Flanagan
Program Director
International Association of STM Publishers
Sponsored by: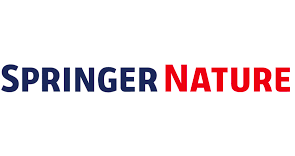 Related Posts