Alleviating Researcher Pain: What is Seamless Access?
Recorded on 03/09/2020
Posted in The Authority File
Episode 115
Laird Barrett, Digital Product Manager at Springer Nature, understands the need for collaboration to ease authentication services. Barrett explains, "researchers are bouncing in between publishers' sites to get content, so if you just make that authentication experience easier on one publisher's site, that doesn't really solve the problem for researchers."
In this episode, Barrett discusses Springer Nature's collaborative efforts to facilitate the authentication process. Springer, the first publisher to implement Seamless Access, recently teamed up with a group of five publishers to develop a more efficient way for researchers to learn if they have access to content.
Heather Flanagan, Program Director at SeamlessAccess.org, points out that the publisher collaboration is great, but that institutional politics and a lack of communication between libraries and the campus IT department are potentially bigger hurdles for Seamless Access advocates. As Barrett articulates, both parties, publishers and Seamless Access developers, have the same question in mind: "What's the next piece of pain that you can suck out for researchers?"
---
About the guests:
Laird Barrett
Digital Product Manager
Springer Nature

Heather Flanagan
Program Director
International Association of STM Publishers
Sponsored by: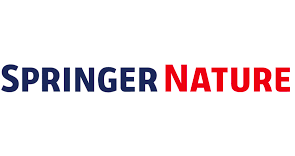 Related Posts