"A New Experience of Federated Access": What Is Seamless Access?
Recorded on 03/02/2020
Posted in The Authority File
Episode 114
A one-step, streamlined access service born out of the RA21 initiative last June, Seamless Access uses federated identity as its authentication process to allow researchers to access content from different publishers at any place or time—not just when they're using their institution's IP address. Simple, right?
Still technically a beta service, Seamless Access has needed to revise its model to please researchers, publishers, and librarians. Should the Seamless Access button have one universal button design on all publishers' websites? What if it clashes with a publishers' site design? Why isn't proxy authentication good enough? Why are librarians raising privacy concerns? What's the difference between Seamless Access and GetFTR?
In this episode, Heather Flanagan, Program Director at SeamlessAccess.org, explains how Seamless Access has had to accommodate publishers' and researchers' concerns. Laird Barrett, Digital Product Manager at Springer Nature, discusses what drove Springer Nature to become the first academic publisher to implement Seamless Access on Nature.com, and what he thinks makes the service so appealing to end users. Find out what Seamless Access is. Learn about librarians' initial concerns, and discover how to solve them.
---
About the guests:
Laird Barrett
Digital Product Manager
Springer Nature

Heather Flanagan
Program Director
International Association of STM Publishers
Sponsored by: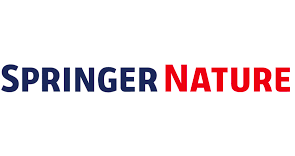 Related Posts