The Curious Case of Open Source in (Academic) Libraries in the Nordics
Why do Sweden and Finland have such high open source ILS/LSP use?
Posted on May 22, 2023 in Blog Posts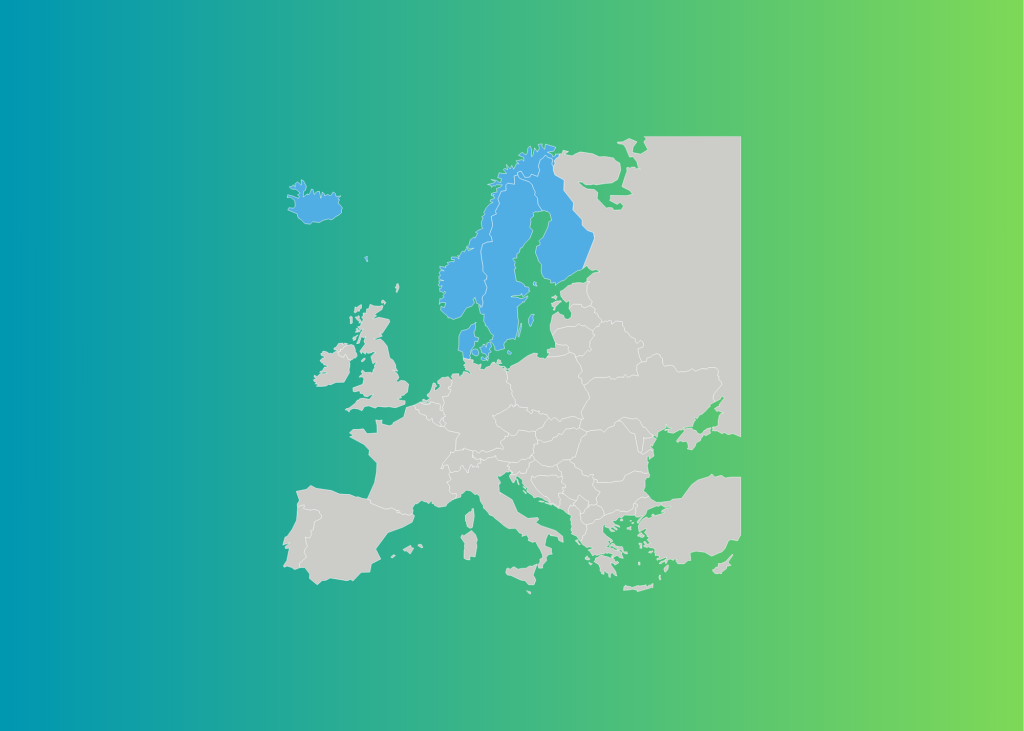 Using open source software is, by now, common among libraries worldwide, although its use is, in most countries and regions, only a subset of the larger library systems market, which is dominated by regional or international proprietary library technology providers. This is especially true for the Integrated Library Systems/Library Services Platforms (ILS/LSP) market in the academic sector, particularly in the Global North, where open source solutions only account for a small percentage of the total market share. As can be seen in Marshall Breeding's Library Technology Guides, open source solutions are common in small and midsize libraries, predominantly public libraries. With rising global interest in such solutions, however, the market share is expected to increase among academic libraries, and in the FOLIO community, there are plenty of examples of larger institutions already using the software. But the general trend remains: open source is a minority option, mainly used by smaller libraries.
In contrast to this general overview, it is interesting to look at the development of academic libraries in the Nordic countries, where Sweden and Finland break out from the norm in their large use of open source ILS/LSP software. This also starkly diverges with developments in the other Nordic countries (Denmark, Norway and Iceland), which show very little usage of open source software among libraries and little movement in that direction.
The Swedish perspective: three out of four big ones
Open source library technology is a major force in Swedish academic libraries. About half of the country's academic institutions use an open source ILS/LSP; Koha is the most commonly used system. Chalmers University Library was also the first institution worldwide to implement FOLIO, and there is growing interest in this software in Sweden, with more implementations likely in the coming years.
Here is a breakdown of the academic library market:
Not only are the numbers of open source ILS/LSP implementations in Sweden surprisingly high in a global context, but a closer look among the country's largest academic libraries paints an even more interesting picture. Three of the four largest academic libraries run Koha, while only one has decided to implement proprietary software (Ex Libris Alma). I would argue that this is unique globally in the academic sector! The three universities (Göteborg, Lund, and Stockholm) have all decided to self-host the system, while two of them also maintain development teams contributing to Koha's codebase. Among smaller and midsize universities, there is a mix of self-hosting libraries and libraries that rely on a vendor for hosting, support, and development.
The Finnish perspective: cooperation split in two
Similar to Sweden, Finland has a large number of academic libraries using Koha. The academic libraries in Finland all previously used Voyager from Ex Libris, acquired jointly, but when the time came to implement a new solution, academic libraries were split into two groups: one selecting Ex Libris Alma and others choosing to implement Koha instead. The academic libraries using Koha have created a consortium, with hosting, support and development provided by the National Library of Finland (which also uses Koha). All sizes of academic libraries in Finland run Koha, with the National Library having the largest installation.
---
🌟 Read more on open source systems: "Three Takeaways for Academic Libraries from the 2023 Library Systems Report"
---
The importance of community
In both Sweden and Finland, a large part of the success of open source in general and Koha specifically is the vast community support created around the software. In Finland, public libraries were the initial driving force behind the success of Koha, with numerous consortia implementations and the creation of a joint nonprofit organization for hosting and support services. The creation of the academic consortia has increased awareness of and support for the software, and plenty of cooperation exists between public and academic libraries.
In Sweden, the spread of Koha among academic libraries has been pushed onward by the Swedish Koha User Group, which is organized as a loose network with little in the way of formal statutes and very low bars of entry. All who are using, want to adopt, or are merely interested in Koha (regardless of the type of library) are welcome. There are no entry forms or costs involved, which help interested libraries take part in activities and get to know the system. Some decide Koha is not for them; others join and implement the software. The collegial support of the user group, as well as numerous projects, activities, and meetings, have been instrumental to providing informal support for implementers and communicating the virtues of the software among Swedish libraries. That the user group also connects libraries from all sectors—academic, public, school, and special libraries—and that they can share knowledge and experience of the system as well as code and useful tweaks outside of their nominal sectors are also key takeaways.
The other Nordic countries
As mentioned previously, the open source ILS/LSP usage in the other Nordic countries is diametrically different from Sweden and Finland. In Norway, all academic libraries have a consortium, which has implemented Ex Libris Alma, and in Denmark, almost all academic libraries have also chosen to implement Alma (where the Danish Technical University stands out for their use of Koha, as well as their use of Blacklight as the basis for their discovery service, Findit). Likewise in Iceland, there is a nationwide consortium where all libraries in the country use Alma. There is seemingly little progress toward open source alternatives, especially in the academic sector.
Analysis
So, why do Finland and Sweden have such high open source ILS/LSP usage compared to the market globally and contrasted with their neighbors?
The influence of community has already been mentioned as a major factor, but I would also argue that the open ideals of libraries echo that of open source software, and when viable options presented themselves and started getting traction, the philosophical ideals probably were a deciding factor for some libraries in moving away from proprietary options.
But also, the lack of options that the consolidated academic library technology marketplace has to offer could also be a possible factor. Libraries that were unhappy with the dominant software providers might have had to look toward open source as one of few available alternatives.
Somewhat counterintuitively, the community and consortia models of Denmark, Iceland, and Norway have probably hindered the usage of open source alternatives, as they are often bound by formal and large tender processes, which work against smaller open source technology providers. However, the Norwegian consortium has recently tendered their LSP, and with the recent change in the University System of Georgia and the Georgia Archives (GALILEO)—were they decided to move from Alma to FOLIO (supported by EBSCO)—a similar change here might not be as unthinkable as it was merely a few years ago. It remains to be seen what the outcome of this tender will be, but perhaps there will be a reason to redo the charts for (at least some of) the other Nordic countries soon.
---
🔥 Sign up for LibTech Insights (LTI) new post notifications and updates.
✍️ Interested in contributing to LTI? Send an email to Deb V. at Choice with your topic idea.
Related Posts