How to Conduct an AI Research Sprint at Your Library
A sprint is a great tool for your team to discover AI tools together
Posted on June 26, 2023 in Blog Posts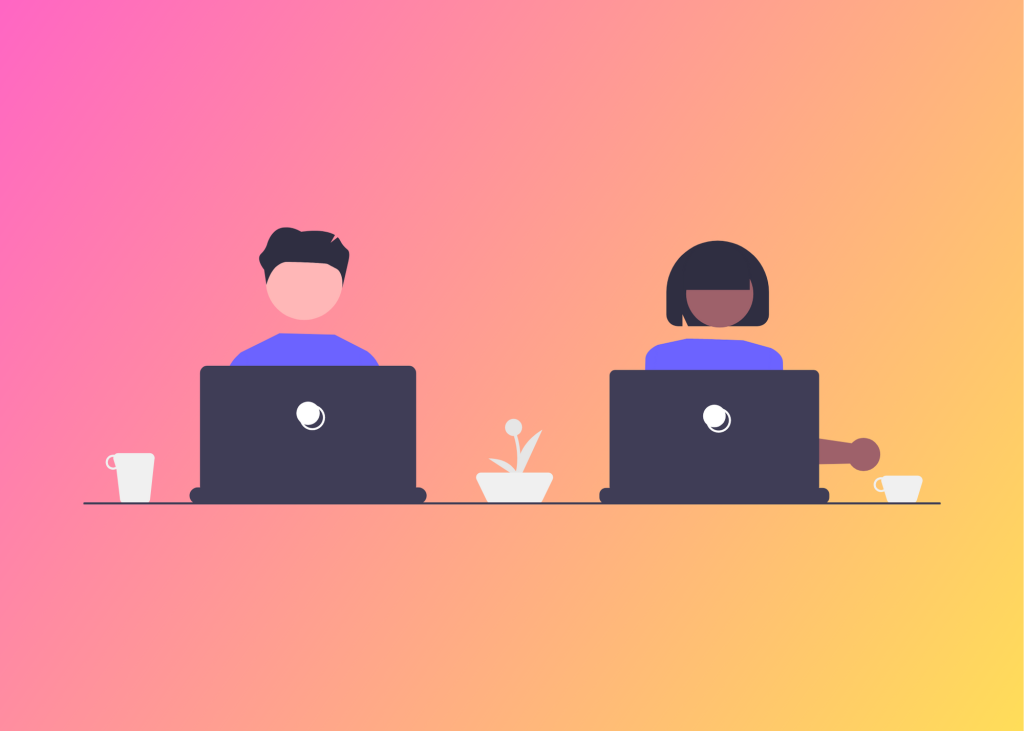 Instructors' reactions to generative AI tools—most notably ChatGPT—have varied. Some ban the use of these tools, fearing academic dishonesty and a dilution of students' critical thinking. Others have developed assignments that encourage students to critique AI-generated outputs and probe their limitations. Regardless of personal stance, artificial intelligence tools are already shaping our students' future professions, our faculty members' research capabilities, and the tools of information retrieval and collection discovery.
Before we as librarians can advise researchers who are using these tools, increasing our own sense of self-efficacy is crucial. This is difficult given the nature of large language models, which are trained on vast and opaque corpora, rely on hidden classification systems that inevitably replicate the values and world view of the small population that built them, and run on a "black box" of proprietary algorithms. Our professional organizations have not yet developed training programs to address this.
Leveraging peer support and collaboration—strategies shown to enhance self-efficacy—members of the University of Delaware Library, Museums, and Press addressed this gap by organizing a half-day "Generative AI Research Sprint" in March 2023. Inspired in part by a program run at the University of Minnesota in which librarian time is proactively set aside in order to intensively work with faculty on large research projects, our "sprint" brought librarians from many departments together to focus on learning, testing, and discussing emerging tools.
Selecting AI software for the sprint
Around 20 members of the Library staff joined the sprint, including staff from our digital initiatives and publishing department, multimedia center, liaison team and teaching team. Librarians crowdsourced a list of generative AI tools that are marketed to researchers. This document formed the core of the exercise and represented a "wishlist" of tools that the team wanted to know more about. The tools that we chose for this sprint included:
---
🌟 Read more about AI in libraries:
---
Setting up a space for the sprint
We scheduled the sprint in a library classroom during spring break. An administrator provided snacks and set up the room, ensuring that accounts had been created in advance for each of the tools that were to be tested that day. Five stations were set up, one for each tool under exploration. By each table was a whiteboard and a cluster of rolling chairs. Each station had one laptop logged into the tool that would be explored at that location. While some staff also chose to set up personal accounts for the tools during the activity, those that did not wish to do so used the account and laptop provided. Librarians also brought their own laptops, which they used to search for reviews or information about each tool.
Running the sprint
Over four hours, librarians explored each tool in groups, moving through stations at their own pace. Participants in the sprint were asked to investigate and discuss the following questions:
Where are the data that are feeding this tool coming from, and can we make any judgments about what is likely excluded?


For which disciplines, courses, or types of work does this tool appear most useful?


What, if any, ethical implications do we see with using this tool?


How might I integrate teaching with this tool into information literacy classes?
Drawing conclusions as a group
Whiteboards slowly filled with notes, questions, and ideas. At the end of the activity, we came together to discuss what role(s) we can see for ourselves in a landscape where these tools are increasingly ubiquitous. Librarians were quick to identify that our roles as educators, advisors, and consultants are as necessary as ever, particularly when it comes to teaching information evaluation and critical thinking skills.
As we discussed how different disciplinary publishing patterns impact the availability of data to train these systems, the team found itself in the familiar territory of using information literacy frames to explain and critique. In other areas, we found ourselves scratching our heads, recognizing that we need a better understanding of how library licenses might or might not restrict how our collections can interact with summarization/synthesis tools, like Scholarcy or Elicit AI, in the future.
There is more learning to be done for our team—and for our campus—but initial feedback indicates that this investment of time helped librarians gain familiarity with AI tools and articulate how their professional skills and values are hugely important to our community in this changing landscape. Several librarians are now developing student-facing workshops related to generative AI, and library administrators are working to integrate librarians in prompt engineering tasks to train a large language model being developed on campus as a further means of gaining deeper, hands-on experience.
---
🔥 Sign up for LibTech Insights (LTI) new post notifications and updates.
✍️ Interested in contributing to LTI? Send an email to Deb V. at Choice with your topic idea.
---

Gale partners with librarians and educators to create positive change and outcomes for researchers and learners. The company empowers libraries to be active collaborators in the success of their institutions and communities by providing essential content that leads to discovery and knowledge, and user-friendly technology that delivers engaging learning experiences. For more information, please visit gale.com/academic
Related Posts