How Should You Cite Generative AI and ChatGPT?
An interview with the University of Waterloo librarians behind the citation guide
Posted on June 21, 2023 in Blog Posts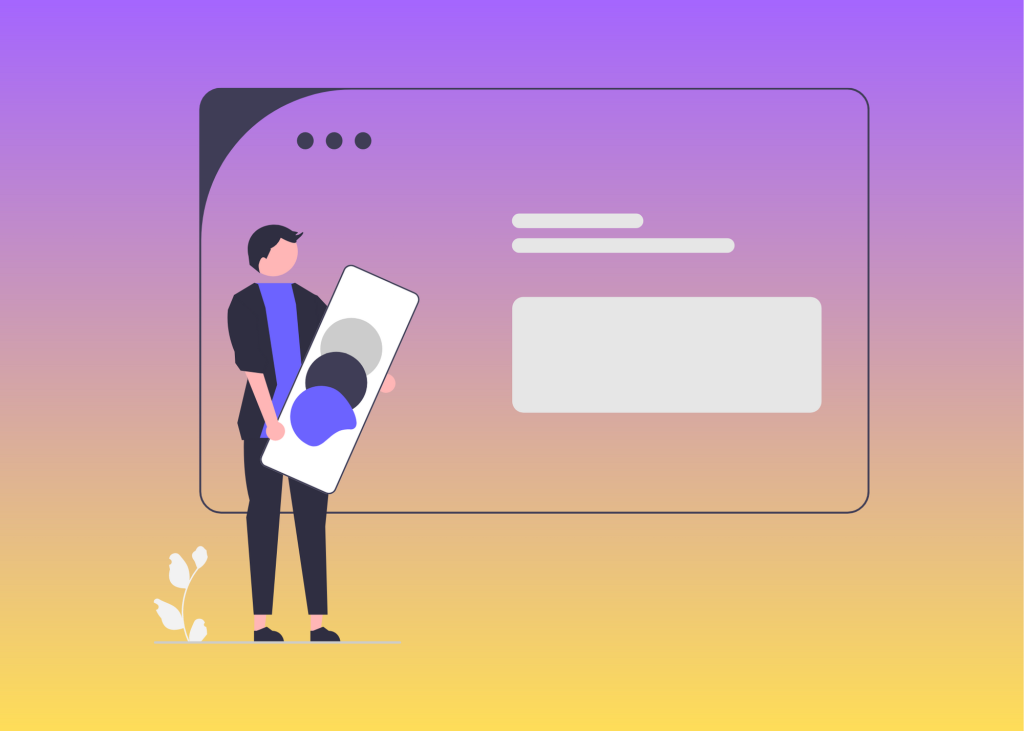 Whether teaching AI literacy, developing AI workshops, or raising ethical concerns about AI, librarians have been on the front lines of studying and implementing generative AI technologies, like ChatGPT. The University of Waterloo Libraries made an important contribution to this field by developing a citation guide for generative AI in academic scholarship. Their guide builds on popular citation frameworks, such as MLA, APA, and Chicago, to offer students, scholars, and researchers the tools for sourcing information from generative AI software.
We spoke to two librarians behind this guide, Kari Weaver and Antonio Muñoz Gómez, to learn more about how they developed it and how they hope people will use it.
---
How did you come to this project? What motivated you to develop a citation guide for AI-generated content?
During the pandemic, the University of Waterloo Library collaborated with other academic support units on campus, to proactively provide recommendations, support and training around online learning. As the work progressed, the team turned its attention to cross-functional support for teaching and learning developments more broadly. Since last December, these efforts included forming a group to look at new technologies, pedagogy, and academic integrity, and there is now a committee co-chaired by staff from the University's Office of Academic Integrity and Centre for Teaching Excellence. The learning, teaching, and instructional design librarian is the Library's representative and joins faculty, administration, and student committee members. This cross-campus collaboration enhances our understanding of the needs of our campus community and focuses the scope of the Library's contribution to something tangible with the time and resources available, the citation guide and annotated prompt example found within our resource.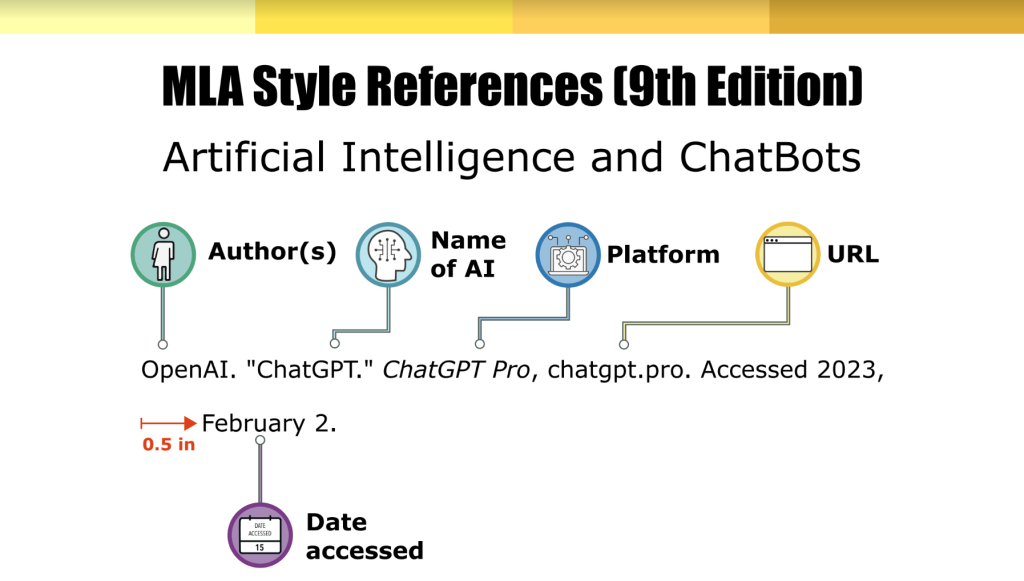 Why did you take a grassroots approach to the citation guide instead of waiting for MLA, APA, Chicago, etc., to come out with their own guidance?
Through our engagement with our campus community, we heard our faculty members and students were interested in exploring pedagogical possibilities of generative AI, but they needed guidance on how to acknowledge this use. Addressing this need would both support the classroom use and enhance guidance to students on academic misconduct. While we did our best to gather information from the major style guides used on our campus to inform this project, we had tight time constraints. We were also fortunate to receive support from the Library's instructional design team, which was able to help with the citation and digital accessibility aspects of the project on our tight timeline. A user experience specialist assisted us with web layout and initial publication of the materials.
As we look toward the fall term, we see ongoing value in these resources and continue to receive questions from our faculty partners about best practices and recommendations for openly and consistently documenting the use of generative AI in academic work.
How does your project fit into your campus's overall strategy toward the use and implementation of generative AI in research and the classroom?
Early on, the University of Waterloo decided our primary approach to generative AI would be to consider what adaptions we could make to live with it and harness the potential. This decision was informed by the number of scholars we have who participate in AI research and by our extensive co-operative education program. In a very practical sense, we needed to determine if we could we tell students they are not allowed to use generative AI in the classroom, but their co-op employers may authorize its use in the workplace or in research contexts. As a component of this work, we also reached out to our local school boards to engage in conversations around how elementary and high schools were approaching this issue and found what appears to be an approach our partners across the educational sector share.
Within the Library, different groups have tried a few AI tools as part of an effort to understand their role in the work we do, their limitations and potential in the services that we provide. For example, the digital initiatives unit had a session to try out a sample of OpenAI's tools, testing different prompts using ChatGPT and DallE, as well as a separate session to look at automatic speech recognition that could support the transcription work being done as part of the Library's oral history project.
In putting together our citation guide, the digital scholarship librarian and liaison librarians engaged in the prompt generation and response analysis on ChatGPT to identify some of the considerations our research community should be aware of if using this or similar tools while gathering information. At the end of June, the Library will also hold a workshop for its staff as an opportunity and call to action, to reflect on the role that libraries will take with regards to machine learning and AI.
Based on your conversations with students, researchers, the community, and other librarians, what are the ways that people in academia are already using generative AI, beyond just experimentation?
We have spoken with students and faculty members who have used generative AI as a way to help gain visibility for interdisciplinary research conversations and patterns, professionals in industry who are using it to streamline the drafting of email communication or written reports, and librarians who have used generative AI outputs to discuss aspects of the ACRL Framework, like "Information Has Value," in the classroom at a more conceptual level.
Much of the concern surrounding ChatGPT in schools centers on the assumption that students will copy and paste entire AI-generated essays and submit them as their own. This citation guide suggests a different use—one that is far more local and limited, like quoting from a book. Why did you take this perspective? What are the benefits of seeing generative AI this way?
We need to acknowledge that these technologies are not exclusively available to students. The scholarly community at large needs to have a way to cite generative AI technologies that they have used in their work, and everyone should be accountable for their use of these tools in research. Through citation, researchers can credit someone else's ideas, as well as allow for their readers to contextualize where information is coming from.
In many ways, librarians are already well positioned to engage in these discussions. We firmly view research as a process, not just an output, in how we conceptualize and teach information literacy. We also know information literacy involves consulting more than a single source for any research question, and an essay based on a single peer-reviewed article is problematic, as is essay written solely on an AI-generated response. Those conducting research may obtain information from a number of sources, but the expectation remains that they will evaluate these sources and the information obtained from them, compare, contrast, identify gaps, factual errors, and assess the value of what they have found in supporting or challenging their hypotheses and research questions.
What if we, as librarians, considered generative AI as another in a long line of technologies that will change the ways in which we find, interact with, synthesize, and interpret information? If we view it from that perspective, generative AI has a lot of potential positive uses that are more context and case dependent. For instance, it could improve equity for students learning English or others who never had the opportunity to learn academic style writing through their K-12 curriculum. In design fields, it could support rapid ideation. In business and entrepreneurship education, it could have a place in generating code to more easily identify trends, market potential, and coordinate logistics decisions. These examples are already supported by the use of different sources of information ranging from academic research to user experience, to statistical data or government information. Generative AI expands the possibilities and accelerates the time frames if we think strategically and clearly about how we can use this new information technology within our own learning and work.
---
📚 View University of Waterloo's citation guide for generative AI
🔥 Sign up for LibTech Insights (LTI) new post notifications and updates.
✍️ Interested in contributing to LTI? Send an email to Deb V. at Choice with your topic idea.
---

Gale partners with librarians and educators to create positive change and outcomes for researchers and learners. The company empowers libraries to be active collaborators in the success of their institutions and communities by providing essential content that leads to discovery and knowledge, and user-friendly technology that delivers engaging learning experiences. For more information, please visit gale.com/academic
Related Posts