"Do We Need Librarians Now that We Have ChatGPT?"
Where ChatGPT and librarians collide.
Posted on May 15, 2023 in Blog Posts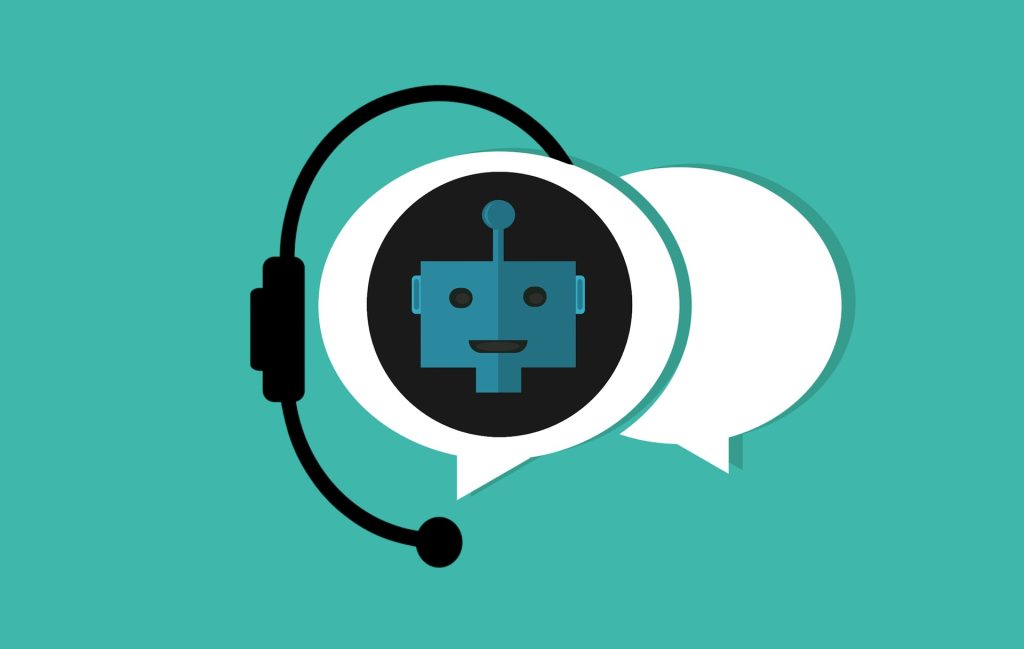 When discussions around ChatGPT began some months ago, librarians immediately started the conversation about its implications for education. Now, several debacles and many dire warnings later, we're already on the next version (ChatGPT-4) and dealing with multiple AI-powered chatbots. Even experienced tech columnists are a little freaked out. As usual, librarians will have to deal with this, if only because we live in the same reality as the rest of the world and have not been granted a pass on modernity so that we can sit by the library fireplace with our library cat and read all day. In case you haven't heard, we've gone digital.
ChatGPT in the library
Librarians are watching AI and ChatGPT technology closely, as they will likely have an effect on both users' search behavior and their required level of information evaluation skill. The technology also raises concerns about academic integrity (but when are we not stressing out about plagiarism?). Teachers worry that students can quickly and easily generate essays and reports by just pasting their assignments into one of these AI chatbots, and they are looking to librarians to compile resources to help guide policy on AI usage for coursework. (Did someone say "compile resources"? There's a LibGuide for that.)
As a librarian, plagiarism is honestly low on my list of concerns. What I'm most worried about is that companies are racing against each other to implement generative AI and direct answer functionality wherever possible, and the technology is not ready for that. It seems to me like a really, really bad idea. Generative AI allows a system to respond to a user's queries "in its own words," as if it were a teacher summarizing a topic for you. But at the heart of it, the system is just guessing. LLMs are trained on huge volumes of content, often scraped from the web or pulled from sites like Wikipedia or Reddit, and from that content, they develop statistical probabilities that try to predict which words in what order will best align with the user's query. The problem is that these systems will sometimes confidently and authoritatively deliver you the wrong answer, with no sources cited to fact-check the validity of the delivered content.
Even getting ChatGPT to deliver you sources that actually exist can be difficult, as Curtis L. Kendrick, former dean of libraries for Binghamton University and CUNY, found out when he tested the chatbot. It is challenging to train an AI to recognize when it should get creative with its text-generation and when it should stick to the facts (because they are, in fact, facts). And now those fake citations are being indexed in bibliographic resources like Google Scholar, PubMed, Web of Science, and Scopus.
Although chatbots are not ready to replace reference librarians on the whole, some libraries are leveraging software built for higher education, like Ivy.ai's chatbot, as a first-line interlocutor for ready reference. In-depth questions are routed to a librarian through instant messaging, text, or email. It's also easy to see how LLMs can be of use to researchers, so librarians who work in research-support roles might want to keep an eye on the fast-evolving landscape of AI-assisted tools for scholarly communication.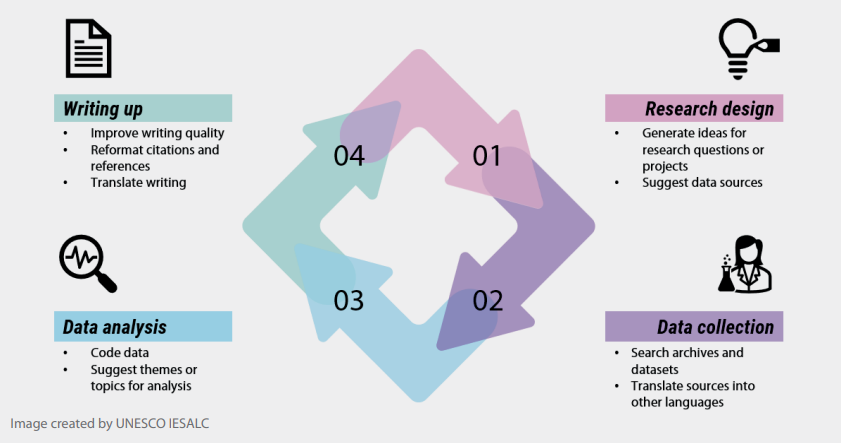 As for reference questions about AI tools like ChatGPT, there are plenty of LibGuides for general information, as previously mentioned, but the powers-that-be are still working out how they want you to cite AI-generated content. Scribbr has put together the most comprehensive and up-to-date guidelines I can find, so you might want to bookmark that one.
---
🌟 Read more about AI in libraries:
---
Information literacy, meet ChatGPT
Another library service that this technology will likely affect is information literacy instruction. Many college and university librarians regularly teach classes and give workshops on the various aspects of information literacy in the course of their work in order to teach students the skills they need to critically evaluate information. I doubt I need to tell anyone reading this why it might be important to train the next generation to be skeptical regarding things they read online, but I thought Katie Couric and friends said it really nicely in this November 2021 Aspen Institute report about what they are calling "information disorder" (no comment on that moniker, we're all just doing our best):
When bad information becomes as prevalent, persuasive, and persistent as good information, it creates a chain reaction of harm… [that] makes any health crisis more deadly… slows down our response time on climate change… undermines democracy… [and] creates a culture in which racist, ethnic, and gender attacks are seen as solutions, not problems.
My deep and abiding hope would be that every college administrator and library board trustee understands this and realizes that this kind of technology is going to require an incredibly information-literate populace, so they will throw lots and lots of money at the problem by better funding libraries. I mean, it's not UN-possible, right? But outside of relentless optimism, I think that LLMs are a great opportunity for librarians to remind people that they should be aware of this technology and its implications, and that the library has a whole framework already built to tackle the problem, ready and waiting to be expanded.
The ethics of ChatGPT
We also need to think about the ethical implications of a proprietary tool that crawls through open content, which may be semi-private or under copyright, and detaches the ownership of that content from its creators, remixes their words, sounds, and/or images, and sells it back to a user as non-attributable. The ethical questions compound when we consider that many people will not know if they're interacting with AI at all. Services will integrate LLM-driven, generative AI technology "under the hood," and many users will not understand all the question marks and caveats that go into making decisions based on information returned by a system with essentially no fact-checking or reliability-rating capabilities.
But my greatest worry is privacy. This kind of data is incredibly valuable, and I think most of us, myself included, don't fully read the terms of service documents we agree to. We might not even notice if Google decides to grab not only our browsing data to train their new Bard chatbot, but also the things we say around our smart devices. In the past, this kind of data collection had no real use, because it was just too much to be processed in any meaningful way. But that may not stay true for long.
I am not a futurist. Although I've worked in academic technology for almost 20 years, I'm still wrong about educational technology trends as often as I am right about them. So though I have no great predictions for how fast and how far generative AI will go, I'd like to think that librarians are uniquely equipped to leverage the technology where best, and to combat the threat of misinformation generated by LLMs. Concerning information literacy, AI-generated content is no different from human-generated content in that it can be biased, ill-informed, or written by a dog. Librarians can also help shore up existing knowledge bases like Wikipedia by adding citations and regularly fact-checking articles (as many librarians already do; thank you for your service!).
I have been asked so many times during my career, "Do we even need librarians anymore now that we have Google?" and it's never, ever not a bummer. It feels to me, though, like there's an opportunity for librarians here. Our training and experience puts us in a good position to deal with an increasingly more complex information environment. Perhaps this is a moment to show off our skills, and maybe someday put an end to that question forever.
---
🔥 Sign up for LibTech Insights (LTI) new post notifications and updates.
✍️ Interested in contributing to LTI? Send an email to Deb V. at Choice with your topic idea.
Related Posts