Power in Numbers: Liza Taylor Explores the Potential of Intersectional Feminist Movements
Taylor combines political and feminist theory to flesh out a nuanced understanding of intersectionality and how it developed over time through the collective work of women-of-color theorists.
Posted on June 30, 2023 in Featured Review
By Myra Marx Ferree
Feminism in Coalition: Thinking with US Women of Color Feminism, by Liza Taylor. Duke, 2022. 304p, 9781478016519 $104.95, 9781478019152 $27.95, 9781478023784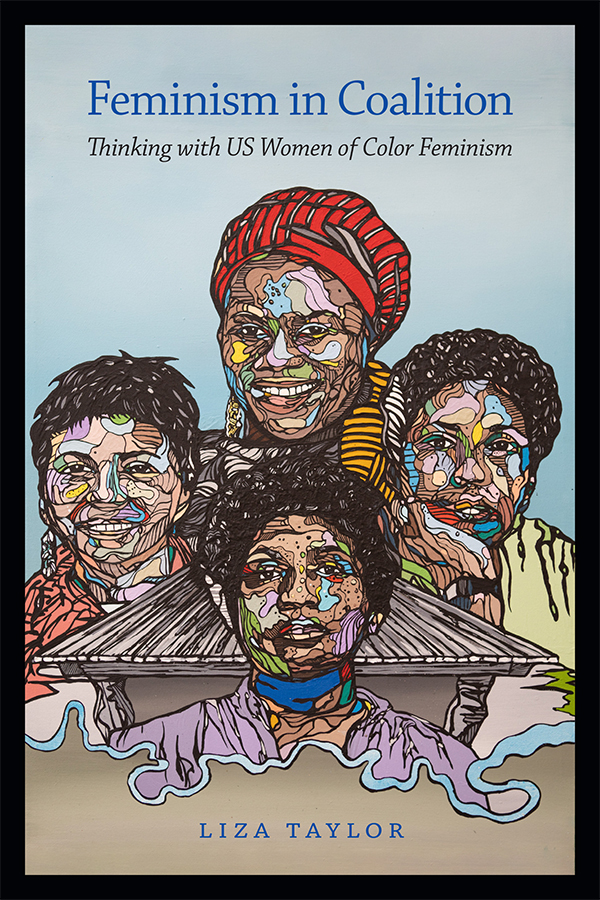 Libraries that boast copies of such books as bell hooks's Ain't I a Woman (1981), Judith Butler's Gender Trouble (1990), and Sara Ahmed's Living a Feminist Life (2017) should most certainly add Liza Taylor's new book to their collections. Taylor (California State Polytechnic Univ., Pomona) is a feminist political theorist who offers sophisticated arguments about philosophical principles and feminist practices together with an accessible discussion of core texts from women of color. She writes for multidisciplinary feminist readers already familiar with classics such as position papers from the Combahee River Collective and essays by Audre Lorde but does so with sufficient attention to explaining these and other arguments from the rich field of feminist theorizing. Students just becoming aware of this area of study will get a vibrant introduction, and more knowledgeable readers will find this an innovative and helpful approach.
Taylor's decision to present feminist theory from the standpoint of theorizing by women of color in the US offers a radical recentering of intersectionality as a core concept of feminism and a pathway to connecting seemingly abstract theorizing with concrete consideration of feminist practices. Her approach to intersectionality will help prevent simplistic attribution of this idea to Kimberlé Crenshaw because Taylor situates the concept within the long history of Black feminist thought. She presents this tradition in terms of such early thinkers as Sojourner Truth, Shirley Chisholm, Bernice Johnson Reagon, and the Combahee River Collective. Despite the relative brevity of their statements, Taylor engages these thinkers in depth and sees in them a clear call to coalition as a fundamental form of feminist action. She follows their lead by considering how women-of-color theorists developed this approach self-reflexively into arguments about the multiplicity of consciousness, identity, and engagements that result from awareness of intersectionality as characteristic of all oppression.
As an author, Taylor does not try to represent women of color but rather "think[s] with" the writings by women of color by focusing on what insights they offer regarding a number of theoretical positions, including critical views of some white feminists' theories such as Butler's. Arguing that Black and Hispanic feminists forged an understanding of intersectionality as a system of multiple oppressions that produce personal identities as always and inevitably fractured within the individual, Taylor also suggests that some white women are unwilling to confront the mixture of oppressed and oppressor in themselves. She further contends that centering white feminist theory leads to treating only those who identify with multiple disadvantaged groups as having intersectional standpoints, which in turn creates practices that mistake women of color's assertion of the value of their own standpoint as a kind of epistemic silencing of Western, white, cisgender women rather than as an invitation to dialogues grounded in equally valued differences.
The first part of Taylor's book introduces the early theorists of intersectionality, among whom she numbers Rosa Luxemburg as an exponent of thinking from the complex position of being working class and a woman, to follow their arguments for a politics in which coalition is the necessary means to the political goal of ending oppressions. She challenges Butler and other theorists of identity who present the very category of woman as being too unstable to permit a specifically feminist politics and also contests the claims of those who see any diagnosis of systematic class oppression as having been so discredited by its Leninist and dictatorial manifestations as to create a crisis for Marxism.
This first section is unfortunately the most difficult because Taylor's critiques are often leveled at feminist theorists whom students in particular may not have read. However, this reviewer finds that the author presents their arguments fairly and with enough clarity that one can test her reading of them against the originals, making this a strong introduction to a feminist theory course. By offering students the work of mostly Black and Hispanic feminists as the core texts with which to engage, rather than introducing them first as just critiques, she encourages students to think with a women-of-color perspective, as she advocates. From this standpoint, it is white authors who are mostly (but not exclusively) read as the other.
The purpose of this initial critique of how concepts such as intersectionality, identity, difference, and socialism have been (mis)used in theorizing feminism is to build an alternative point of entry into the work of theorizing multiple oppressions. This Taylor sees as fundamental to being feminist. The concept she offers as central for women of color is coalition, understood as a politico-ethical commitment: political in its efforts to undermine interlocking oppressive forces and ethical in that it has to be overtly self-reflexive and embrace dialogue, love of others, and existential self-transformation. She stresses from the outset that such coalition-mindedness implies entering into a potentially dangerous struggle with multiplicity, even in oneself, and being willing to change as a result of engaging with otherness. But anything less is to see oneself as solely a victim or solely free from oppression.
The structure of the book then moves from this more abstract form of argument in political philosophy toward using additional women-of-color theorizing to show what coalition-centered feminism looks like in practice and how it differs from other feminisms. Taylor starts her third chapter with an exchange between Mary Daly and Audre Lorde that illustrates what Taylor means by accepting or rejecting the call for dialogue essential to developing a "coalitional consciousness" (p. 25). Developing such a consciousness means taking others' perspective of oneself as a basis for rethinking one's own commitments, part of what is today called "checking your privilege," and then engaging in the emotional and intellectual work needed to see oneself in the supposed mirror that the other holds up. Such a coalitional consciousness manifests as a self that is "simultaneously multiple and whole" (p. 123), and being positional rather than "essential" entails also continuously changing through struggles with others. Minnie Bruce Pratt serves as a positive example of how white theorists develop such engagement.
The fourth chapter considers feminist coauthorships and collaboration on edited volumes as one practice that can, but will not necessarily, realize the kinds of deep dialogue Taylor presents as defining a politico-ethical coalition. To illustrate the challenges of coalition, she compares three well-known edited collections: Robin Morgan's edited volume Sisterhood is Powerful (1970), Cheri Moraga and Gloria Anzaldùa's anthology This Bridge Called My Back (1981), and Rebecca Walker's To Be Real: Telling the Truth and Changing the Face of Feminism (1995).
Taylor shows concretely how editorial practices helped forge a feminist collective identity for each book, one that is uniquely intersectional and coalitional in its consciousness of what feminism is. As Taylor summarizes her points, Morgan includes diversity but "believes she can additively and unself-reflexively struggle toward feminist unity across profound race, class, ethnicity, and sexuality differences" and focuses solely on the "external threat" sexism poses (pp. 160–161). Walker espouses a "choice feminism" that offers a "mosaic" of differences that "simply is" individually diverse without authors engaging or referencing each other or any system of oppression (pp. 180–181). Moraga and Anzaldùa, by contrast, "overtly and self-reflexively … struggle toward unity across the internal differences that divide, even, Women of Color feminists" and share politics of resisting oppressions (pp. 184–185). Taylor's analysis of the three texts is instructive, not only for students but also for anyone who has ever served as an editor or author for an anthology with a feminist academic agenda in mind.
The fifth, and last, substantive chapter is an even more general engagement with feminist practices, interrogating the enormous Women's March in the wake of Donald Trump's inauguration as a coalition and presenting the argument that its very controversies are signs it was doing what it should in promoting self-reflection and learning from women of color as its statement of principles proclaimed. The real struggles around and after the march—including leadership composition, charges of anti-Semitism, and the pussy hats—are taken not as problems or mistakes but as opportunities to learn. The only "mistake" that Taylor sees was in calling it a "women's march" because that downplayed the sharing of a political commitment in favor of an apparently unified essential identity and left organizers unable to explain why pro-life women were not included.
This book is quite new, and the reviews are not yet in, but this reviewer would expect it to provoke thoughtful engagement among readers. Its success will eventually be seen in how it becomes a site for continuing debate, dialogue, self-reflection, and practical change for feminists and for those who see themselves as intersectional activists and are thus leery of adopting the label feminist for themselves. This reviewer is already recommending it to colleagues and students.
Summing Up: Highly recommended. General readers through faculty; professionals.
Interdisciplinary Subjects: African and African American Studies, Latin American & Latina/o Studies, Women's & Gender Studies, Racial Justice
Subject: Social & Behavioral Sciences – Political Science – Political Theory
---
Myra Marx Ferree is the Alice H. Cook Professor Emerita of Sociology at the University of Wisconsin-Madison, where she was also a member of its Gender and Women's Studies Department and European Studies programs. She is currently a local affiliate of the Center for European Studies at Harvard University and co-director of its Inclusion and Inequalities Seminar.
Related Posts