The Authority File Round-Up – October 2021
A quick overview of last month's episodes, in case you missed them
Posted on November 9, 2021 in Blog
In the spring of 2020, publishers rushed to open COVID-related resources for researchers. Since then, preprint use has flourished. Scholarly communication has stretched around the globe. Scientists have directly interacted with and informed laypeople through social media. As those within and outside the scholarly community reap the benefits of open research, many wonder: Could open science extend beyond emergency use to tackle ongoing problems like cancer research, mental health, and climate change?
Last month, two guests from Springer Nature joined the program to discuss the current and future landscape of open science. We tackled hot topics like article processing charges, government support for open access, and the uneven adoption of open research across or even within nations. How has Springer Nature embraced open science practices? What are its broader implications on the marketplace?
Here's a quick round-up of the conversation, in case you missed it. We hope you find the episodes helpful, practical, and worthwhile. Thanks for listening!
---
The Path Toward Open Science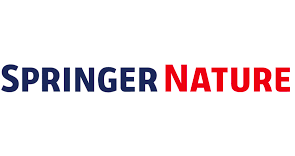 Dr. Ritu Dhand and Caroline Nevison of Springer Nature offer the publisher perspective on the path toward open science. They examine the drivers behind transformative agreements, the coexistence of open and subscriber-based content, and open science's potential impact in and outside the research community. Brought to you by Springer Nature.
Episode one: Background and Defining "Open"
Episode two: Let's Talk Transformative Agreements
Episode three: The Value of Partnerships
Episode four: The Future of the Open Research Landscape
---
Missed September's episodes? We've got you covered.
Four guests joined the program to investigate the trap of the "COVID-transformed workplace" narrative. Cynthia Clark of Bentley University, Gwendolyn Combs of the University of Nebraska-Lincoln, Hari Rajagopalan of Francis Marion University, and Rhonda Sharpe of the Women's Institute for Science, Equity and Race talk trends in work environments within and outside of higher education. What positive changes may remain post-pandemic? What are the unequal effects of workplace changes? How can educators support students entering today's workforce? Click here to listen to the series.
What's Coming Up in November
We have two great series this month. First, Nduka Otiono and Peter Midgley dig into Nduka's recent book of poetry, DisPlace. They explore the collection's themes of diaspora, language, and politics. What are the complications of applying a western-lens to non-western work? You can find the first episode here.
Our second series features Dr. Rebecca Crites of the University of Warwick and Felix Barnes, an editor at Adam Matthew Digital. Becky and Felix dive into the topic of primary source literacy. In our modern world of digitization, what literacy skills do students need when investigating sources? What tools and guidance are available to them? How have questions around primary sources shifted from what's on the page to what—or who—is missing? Click here to listen to the first episode.
---
You can find more episodes of the Authority File here on our website, Apple Podcasts, Spotify, or wherever you get your podcasts.
Thanks for listening! See you next month.
---
Subscribe to our monthly newsletter, Choice Podcast Updates!
Get each month's round-up sent directly to your inbox. Sign me up!
---
Related Posts