The Authority File Round-Up – July 2021
A quick overview of last month's episodes, in case you missed them
Posted on August 10, 2021 in Blog
As the Delta variant of the Coronavirus spread and vaccinations lagged, the general feeling of July amounted to: Haven't we been here before? Why aren't we past this? What can be done?
Last month, our guests tackled two important issues that beg similar questions. One series covered prison life writing, diving into the history of America's prison system and its impact on incarcerated writers. Our second guest discussed the gravity of strong cybersecurity—why do universities continue to live under cyber-siege? Each series, though examining disparate topics, asked: What can we learn from the past to prepare for our future? How can we be proactive instead of reactionary?
Here's a quick round-up of the discussions, in case you missed them. We hope you find the episodes helpful, productive, and diverting. Thanks for listening!
---
Prison Life Writing
Simon Rolston, author of Prison Life Writing: Conversion and the Literary Roots of the U.S. Prison System, joins the program to discuss the evolution, characteristics, and authors of prison life writing. Simon digs into the history of America's prison system, its effects on the genre, and the key role conversion plays in both. What are the differences between incarcerated men and women's writing? How does the genre reflect the prison system's tactics of rehabilitation and mass incarceration? How can we bring the tradition of prison life writing to a close? Brought to you by Wilfrid Laurier University Press.
Episode one: Defining the Genre
What is prison life writing? Simon recounts the background of his book and introduces us to the primary characteristics of the genre. Listen to episode one here.
Episode two: Unpacking the Conversion Narrative
What defines the conversion narrative? Why do so many incarcerated authors use it in their writing? How does this pattern work in conversation with the American prison system's own narrative of conversion? Listen to episode two here.
Episode three: The Limits of the Conversion Narrative
What about prison life writing that doesn't follow the conversion narrative? What can it tell us about the authors we choose to publish—and those we leave behind? Listen to episode three here.
Episode four: How the History of Incarceration Affects the Narrative
Simon digs into the "rehabilitative" Treatment Era and the contemporary state of mass incarceration. How do prison life writers of the 1960s-70s compare to those of today? How have past and current calls for prison reform and abolition influenced the genre? Listen to episode four here.
---
Understanding and Implementing Cybersecurity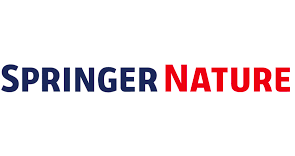 In our second series, Alan Brill, Senior Managing Director in the Cyber Risk practice of Kroll, talks cybersecurity. As cyber threats grow only more common, what can we do to stave off these attacks? Alan digs into why universities in particular face such threats, and how a coordinated effort across campus—from librarians to faculty to administration—can help protect your information. Brought to you by Springer Nature.
Episode one: Cyber Protection for a Lay Audience
Why has the implementation of effective cybersecurity become more challenging in our interconnected world? What does campus-wide cyber protection look like? Listen to episode one here.
Episode two: Why Are Universities under (Cyber) Attack?
What do hackers want from academic institutions? How can librarians take proactive measures to help mitigate cyber risk? Listen to episode two here.
Episode three: How to Prepare for and Combat Cyberattacks
What tricks are up hackers' sleeves? What kind of preparation yields the best security against increasing organized, sophisticated cyberthreats? Listen to episode three here.
Episode four: Balancing Academic Freedom with Information Protection
How do hackers exploit free-flowing information? Can the push toward academic freedom end up endangering our information in the process? How does Sci-Hub fit into the picture? Listen to episode four here.
---
Missed June's episodes? We've got you covered.
In June, we had three fascinating series. First, Steven Rosato from OverDrive Professional explored e-content trends of the past year, the practicalities of user data, and possible COVID aid coming down the pike to academic libraries. You can listen to the first episode here.
Our second series dug into how to support diverse students in academia and beyond, featuring four guests: Dr. Rihana Mason of Georgia State University, Dr. Pamela Queen of Morgan State University, and Todd Baldwin and Miranda Nunhofer, both of SAGE Publishing. Our speakers discussed the "leaky pipeline" of academia, DEI initiatives in the publishing sector, and how to transform the scholarly ecosystem into a more equitable environment. Click here to listen to the series.
Finally, Will Davis from the Organization for Economic Cooperation and Development chatted about how the OECD operates and its recent projects. Will also touched on how its research can be used by those in academia, governmental entities, and the private sector. You can listen to the episode here.
What's Coming Up in August
This month, we look to the stars. Dr. Stella Tkatchova, a project manager in the European Space Industry and author of Emerging Space Markets, unpacks the rapid increase of commercial investments in the space economy. Who are the major players? What are private aerospace companies funding? What will the space market look like in 10 years? You can find the first episode here.
---
You can find more episodes of the Authority File here on our website, Apple Podcasts, Spotify, or wherever you get your podcasts.
Thanks for listening! See you next month.
---
Subscribe to our monthly newsletter, Choice Podcast Updates!
Get each month's round-up sent directly to your inbox.
---
Related Posts