News: Academic Publishing Weekly
Booker Prize shortlist, copyright lawsuit updates, and problems in the publishing industry
Posted on September 9, 2022 in News
By Choice Staff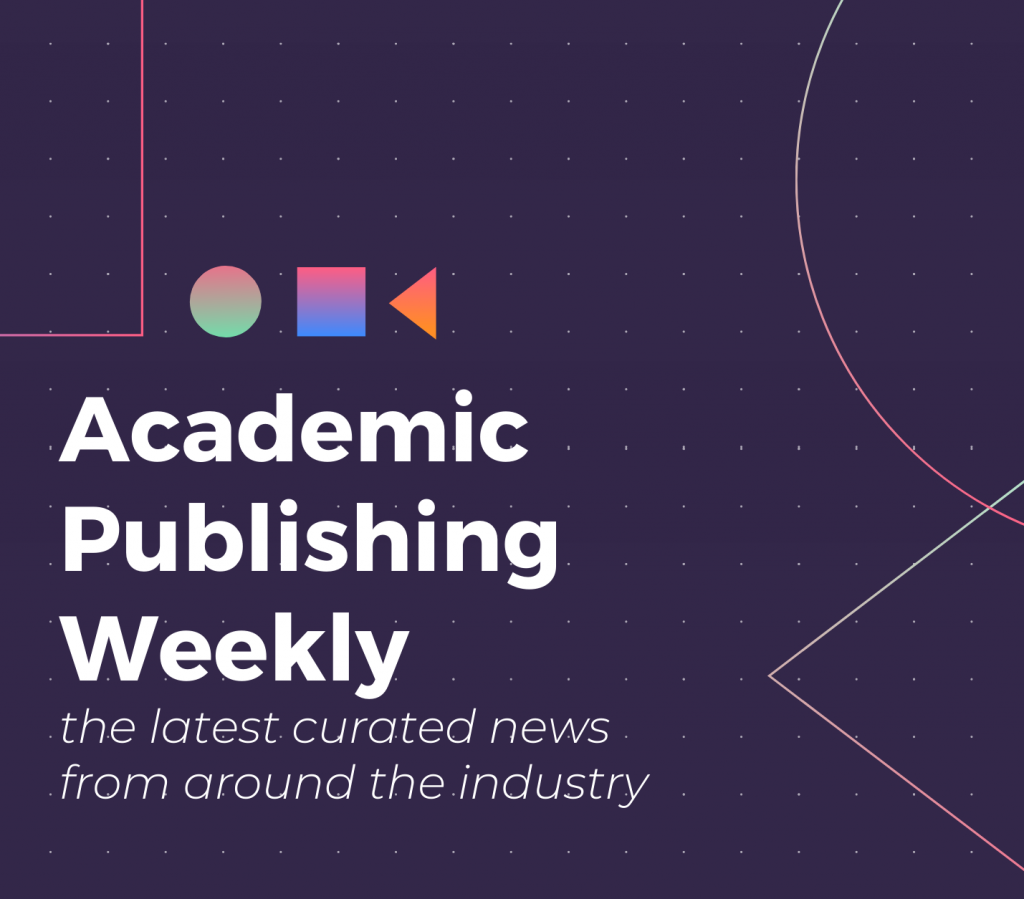 After announcing the longlist in July, the 2022 Booker Prize for Fiction released its shortlist this week, including both the oldest author and shortest title ever shortlisted. Comprised of 6 titles, the shortlist looks "at history and at the lives of individuals with wit, courage, and rage, allowing us to see the world through many sets of supremely perceptive eyes." The Booker Prize winner will be announced in mid-October. In other news, Springer Nature extended its open access partnership with Projekt DEAL after seeing the positive impact of OA on German research and publications. The original agreement signed in 2019 "was at the time the world's largest, most comprehensive, transformative agreement." Finally, the MIT Press announced new financial support for the Fund for Diverse Voices and Grant Program for Diverse Voices, which both help advance the publication of works from underrepresented authors in the arts, sciences, and humanities.
As disabled researchers with vision impairments, we do not have equitable access to scientific information. This includes barriers to accessing data and peer-reviewed publications, which too often are not available in accessible formats. This gap in access is in opposition to federal laws, including the Americans with Disabilities Act and the Rehabilitation Act, which support equal access to information.

Bonnielin Swenor and JR Rizzo, STAT
OSTP News Impacts on Accessibility and Data Sharing
In an opinion piece for STAT, Bonnielin Swenor and JR Rizzo investigated how the new OSTP memo can address access barriers for disabled people. Emphasizing that the lack of data access limits "research knowledge, participation, and inclusion," Swenor and Rizzo stressed the importance of accessibility training and employing universal design. They also recommended increasing internal and external accountability, along with including the input of the disability community. Dylan Ruediger of Ithaka S+R also shared his thoughts on the OSTP decision in a post for Scholarly Kitchen, contemplating its effects on data sharing. Ruediger looked at the differences between the new Nelson Memo and the previous Holdren Memo, addressing cost, timeframe, and how the new memo will affect both STEM researchers and those in the arts and humanities. Ruediger also examined the impact of the Nelson Memo on repositories, noting that new policies will "have significant implications for the business model of generalist repositories, and may provide hope for domain repositories."
---
Internet Archive Lawsuit Updates
Last week, reply briefs were filed in the ongoing copyright lawsuit against the Internet Archive. Andrew Albanese of Publishers Weekly detailed the briefs, highlighting the IA's argument that the case negatively affects libraries. In addition, the Internet Archive emphasized that "the publishers are improperly conflating the market for licensed e-book lending with the IA's efforts to facilitate traditional library lending." In response, the publishers raised legal concerns and challenged the IA's fair use defense. Albanese also noted the dispute over whether the IA acted in good faith. A summary of the publishers' brief can be found here, and the IA's reply brief can be read here. [Publishers Weekly]
---
---
Addressing High E-Book Licensing Costs
With the cost of electronic materials rising, librarians are urging publishers to address the price and terms of e-book licensing. Caitlin Dewey of Stateline writes that under current policies, publishers have control over e-book sales, expiration dates, and borrowing guidelines. Noting that close to 10 states "have considered bills that would require publishers to license e-books to libraries at 'reasonable' prices and terms," Dewey writes that supporters believe new legislative efforts "would allow libraries to offer more digital material and shorten waitlists for popular titles." Publishers, however, emphasize the differences between librarians and consumers and claim that licensing restrictions protect authors. Additionally, federal law prevents states from modifying copyright holders' rights, making it difficult to pass legislation. [Stateline]
---
Censorship and Library Collections
School Library Journal's 2022 Controversial Book Survey measured the effects of nationwide book ban efforts on self-censorship among librarians. Underscoring the impact of censorship campaigns on collection development, the survey found that although less than half of librarians queried faced formal book challenges, over 90 percent considered the potential consequences of including controversial titles in their collections. "Age-appropriateness" was deemed the main factor when choosing titles, although some librarians warned that bias can cloud judgement. In addition, Erika Hayasaki of the New York Times explored book bans in Texas, following the actions of residents both calling for and fighting against censorship efforts, and its influence on librarianship. Hayasaki highlighted how book challenges can rapidly snowball, pulling in county commissioners, spreading to nearby towns, and resulting in librarians losing their jobs.
---
Trouble in the Publishing Industry and New Fall Titles
Rachel Deahl of Publishers Weekly took an in-depth look at the publishing industry, finding high rates of burnout and concerns over salaries, workload, and promotion. Speaking to numerous industry professionals, Deahl addressed corporate culture, with publishers focusing heavily on products and profit. Deahl also noted a generational clash, as managers and executives dismiss complaints over large workloads and tout the importance of putting in the work to see advancement. In addition, Deahl examined the impact of increased submissions, lack of diversity, and market consolidation on professionals' views of the industry. Last, the New York Times released a fall book roundup, highlighting new picks in nonfiction, biography, poetry, and what's forthcoming this September. Happy (autumn) reading!
---
Related Posts