News: Academic Publishing Weekly
The potential of scholarly podcasts, a dive into textbook subscription models, and the library's shift to digital
Posted on October 1, 2021 in News
By Sabrina Cofer, digital media assistant, Choice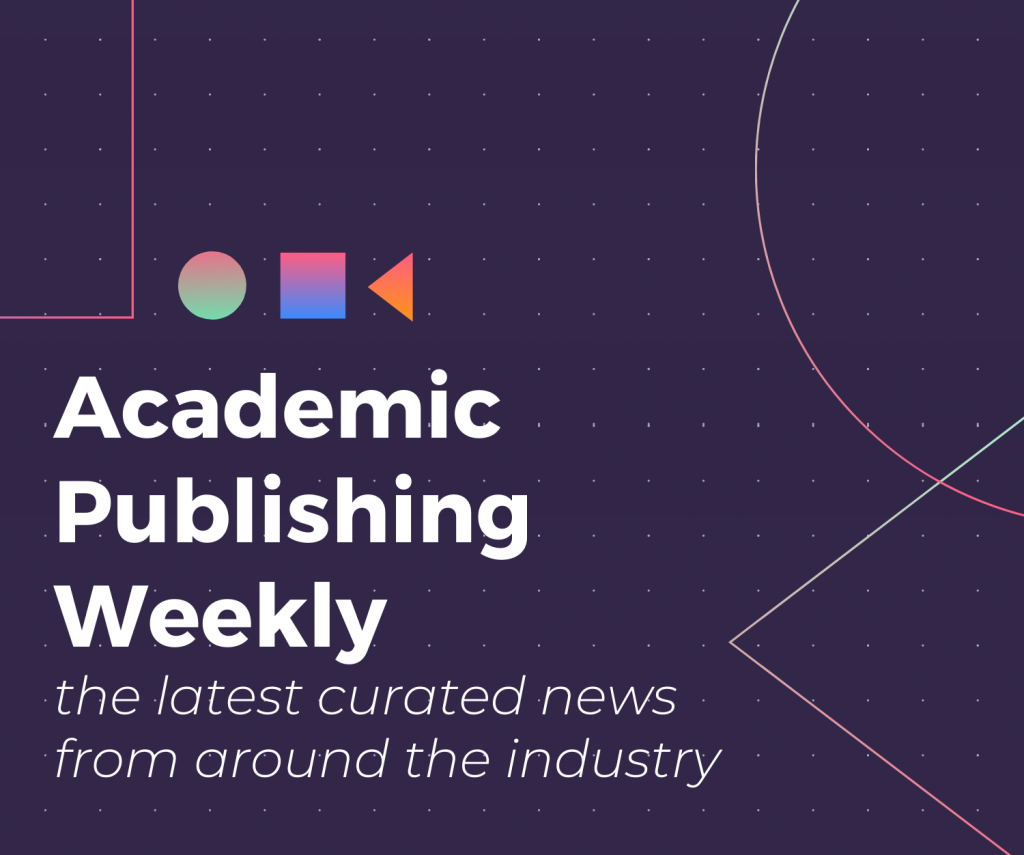 Will libraries return to their pre-pandemic, print-centric ways? Rebecca Pool digs into COVID-19's acceleration of digital lending and services in academic libraries, and asks whether or not print will return. Representatives from ProQuest, EBSCO, and SAGE Publishing's Lean Library comment on current trends and challenges: cloud-based services, controlled digital lending, and copyright debates within special collections or archives. Overall, many predict that this digital and remote learning shift will stick around, even in the face of potentially dwindling library budgets. Publishers seem to agree: Bloomsbury recently snatched up Artfilms video streaming service, signaling an ongoing pivot to e-content and video. [Research Information]
---
Scientific African Provides Platform for African Research
Frustrated with the bias and prejudice facing African researchers, Scientific African launched in 2018 to "provide a prejudice-free platform for research from Africa." Created by EJ Van Lanen and Marc Chahin of Elsevier and vice president of the African Institute for Mathematical Sciences at the Next Einstein Forum (NEF) Youssef Travaly, the journal features Ghanaian researcher Benjamin Gyampoh as editor-in-chief. Scientific African requires editors and peer reviewers to "have previous experience in research in Africa," and has largely received praise in the scientific and publishing communities. You know what they say, if you can't beat 'em, start your own scientific journal. [NPR]
We've discovered that podcasting creates new forms of knowledge that differ fundamentally from traditional scholarship; we are not simply putting the library on tape.

Inside Higher Ed
It's no secret that the academy has started to embrace less traditional forms of media ("Who Says Podcasts Aren't Scholarly?"), but when will podcasts actually enter the classroom? Eleven academics join forces to share their hopes for scholarly podcasts and how to incorporate them into curricula. The scholars touch on the relevance digital media will have even in an in-person learning environment, and the unquestionable popularity of podcasts outside of academia. They suggest assigning podcasts in place of reading assignments and introducing group audio projects to teach skills in research, analysis, and collaboration. Will publishers hop aboard the audio train? [Inside Higher Ed]
---
---
Recurring Charges for Textbooks?
As Netflix-esque textbook subscription models gain prevalence—the Pearson app ("Textbooks Get the App Treatment") just dropped this past summer—questions of affordability and equity remain. Are these textbook subscription services actually more affordable for students? Nadia Tamez-Robledo digs into the ins and outs of this latest model, highlighting perspectives from Pearson, open education advocates, and students. Topics include student data, the secondary market of reselling books, and the debate between cost and features. Does the ability to highlight text on a tablet really outweigh a steep price tag? [EdSurge]
---
Really Running on a Digital Theme This Week, Huh?
Berlin-based publisher De Gruyter completed its four-year De Gruyter Book Archive project, "[digitizing] editions of more than 53,000 titles, some of which date to 1749." The publisher collaborated with multiple institutions to find, sort, and scan the archival materials, which "are now available as indexed PDFs with full text search." This project plays a role in the overarching digital transformation at De Gruyter; the publisher revamped its infrastructure into a modern platform and has welcomed several new technological initiatives. [Publishing Perspectives]
---
Academic Publishers Take Pirates to Court
This week, Cengage, Elsevier, Macmillan Learning, McGraw Hill, and Pearson won a preliminary injunction against a group of pirate sites. Originally filed in August 2021, this action "[blocks] the operations of some 60 anonymously controlled websites accused of selling 'illegal, unlicensed copies' of digital editions of the publishers' books." More than simply shutting down the sites, the injunction also affects support services like search engines, payment processors, and proxy service providers. Well, that's one way to lose your treasure. [Publishers Weekly]
---
Related Posts