News: Academic Publishing Weekly
Commemorating Peer Review Week, recommendations for AI in higher education, and the World University Rankings
Posted on September 29, 2023 in Blog
By Choice Staff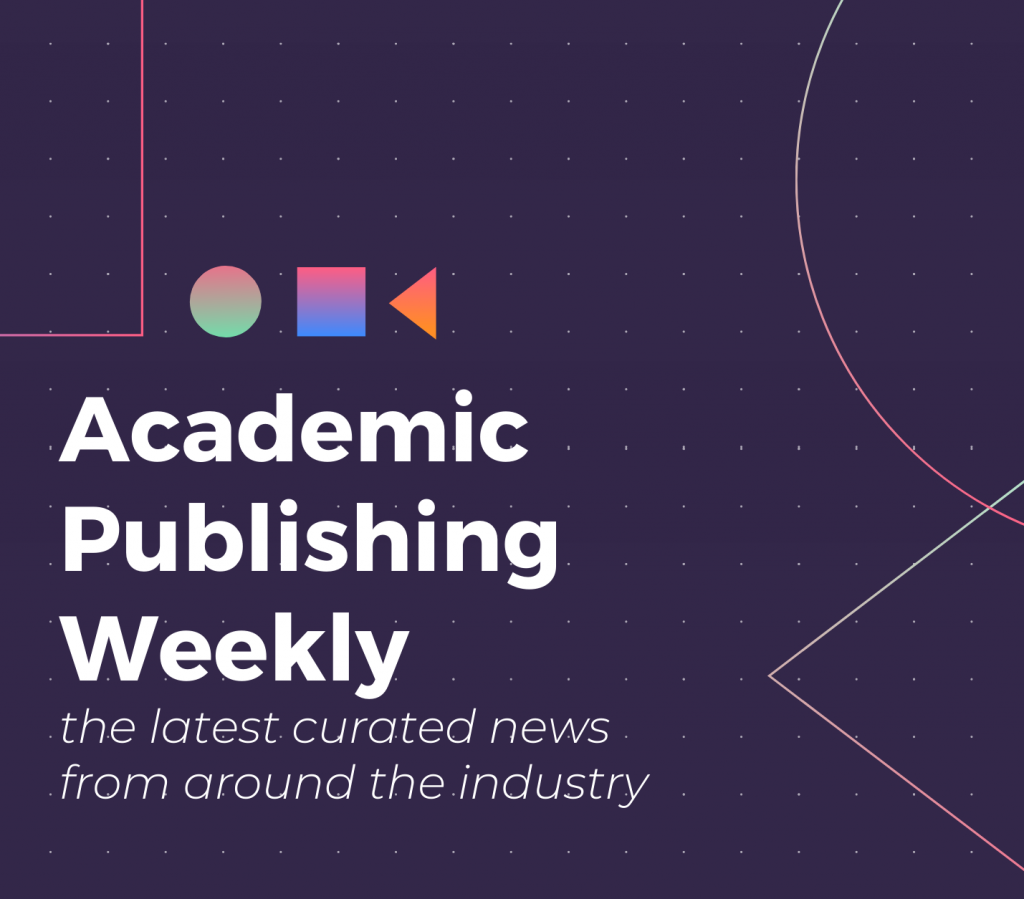 Peer Review Week: Addressing DEIA, AI, and the Future of Peer Review
In commemoration of Peer Review Week, several chefs from The Scholarly Kitchen identified obstacles peer review is currently facing. In particular, they addressed the increasing difficulty in finding reviewers, the impact of AI and bias, and the lack of recognition and financial incentives for peer reviewers. Next, Sue Harris and Shaina Lange of the Society for Scholarly Publishing (SSP) Diversity, Equity, Inclusion, and Accessibility (DEIA) Committee Outreach Subcommittee, discussed SSP's forthcoming DEIA toolkit for editors and publishers. Harris and Lange underscored the necessity of equitable peer review and noted the toolkit's aim to further intentional and diverse recruitment efforts, increase opportunities for involvement, and encourage publishers to routinely report their demographic data. Last, Chhavi Chauhan, Director of Scientific Outreach at the American Society for Investigative Pathology, and Chirag Jay Patel, Head of Sales and Business Development, Americas at Cactus Communications, contemplated how humans and AI can work together to advance the future of peer review. Chauhan and Patel emphasized the need for AI training to better leverage the technology and how AI can increase productivity. Chauhan and Patel also noted the growing importance of prompt engineering.
---
ChatGPT Gets an Upgrade and AI vs. Banned Books
OpenAI rolled out two new features for ChatGPT this week, enabling the chatbot to analyze images and listen and respond to spoken questions. MIT Technology Review explained that OpenAI uses speech-to-text and text-to-speech models and restricts the chatbot from commenting on human faces. Kevin Roose of The New York Times also covered the announcement and tested out the updated chatbot. Roose underscored that although it isn't perfect, ChatGPT can now aid in practical applications like generating Facebook Marketplace listings from a photograph. In addition, he noted that the human-like nature of the voice element may lead users to be more open when communicating with the technology. Also looking at the capabilities of AI, Library Innovation Lab's Matteo Cargnelutti and Kristi Mukk asked several popular large language models (LLMs) to make an argument for banning books. Specifically, they prompted the LLMs to assess whether Toni Morrison's The Bluest Eye should remain on library shelves based on its content. Despite the majority of models proceeding with the request, Cargnelutti and Mukk found mixed results with the LLMs using library principles to both defend and renounce the title. Cargnelutti and Mukk recommended that librarians consistently test LLMs and develop a "Librarianship of AI," underlining that "the models often incorrectly posit that it is the responsibility of librarians to censor books based on age-appropriateness" and can respond differently based on the language of prompts.
---
---
AI Decision-Making in Publishing and UNESCO's Guidance for AI in Higher Ed
Despite expanding guardrails for authors' use of AI, The Chronicle of Higher Education's Taylor Swaak revealed that editors and peer reviewers are increasingly utilizing AI tools for (typically human) publishing decisions. However, Swaak spoke with several top publishers who stressed that "AI tools, if used at all, are never the sole decision-makers, and that editors remain responsible and accountable for the editorial process and final calls." The publishers noted the importance of being wary of bias and privacy concerns, despite the benefits of using AI tools to find reviewers and to assess the relevancy of submissions. UNESCO also commented on the use of AI in higher education, offering several recommendations for the classroom. The guidelines touched on making sure AI tools are accessible, taking a human-centered approach to the technology, being aware and critical of AI's future implications, and furthering education on the topic.
---
---
New Green OA Pathway, Aiding Journal Submissions, and Who Leads the World University Rankings?
In an effort to better support researchers, Taylor & Francis announced a new "Journal Network" that recommends alternative journals to researchers with rejected manuscripts. Porter Anderson of Publishing Perspectives explained that Taylor & Francis's Communication and Media Studies Network will be optional for authors and transfer the rejected manuscript to the new journal rather than authors having to go through a lengthy submission process. Next up, the American Chemical Society (ACS) is making a zero-embargo green open access pathway available for researchers publishing in ACS Publications journals. Researchers will have the option to "post accepted manuscripts with a CC BY license in open access repositories immediately upon acceptance." ACS Publications will also adopt an article development charge to support the cost of publishing. Finally, Ellie Bothwell of Times Higher Education reported on this year's World University Rankings. Of note, Bothwell stressed that although institutions in the US and UK remain highly ranked, "a longitudinal analysis shows that the overall position of the UK and US is declining relative to other higher education systems." Bothwell also noted a drop in US universities' research income per academic, and disproportionate spending on areas outside of research in the US.
---
Amazon Lawsuit, Booker Prize Shortlist, and New Books to Kick Off Your October
This week the Federal Trade Commission (FTC) filed a much-anticipated antitrust lawsuit against Amazon. Publishers Weekly highlighted positive responses from those in the book industry who are hopeful that the lawsuit will improve negotiations and competition. Publishers Weekly also highlighted the FTC's comment that Amazon's monopolistic power enables the company "to stop rivals and sellers from lowering prices, degrade quality for shoppers, overcharge sellers, stifle innovation, and prevent rivals from fairly competing against Amazon" and noted that the FTC aims for a permanent injunction. Next, the Booker Prize for Fiction shortlist was revealed this week, featuring two debut titles and writers from the US, UK, Ireland, and Canada. The winner will be announced on November 26. Closing out this week's news, The New York Times spotlighted several paperbacks to cozy up with this October. Translating Myself and Others by Jhumpa Lahiri from Princeton University Press made the list, along with titles on Octavia Butler and the Mexican War of Independence.
---
Related Posts