News: Academic Publishing Weekly
Ringing in 2021's Peer Review Week, celebrating history's biggest titles, and critiquing the ebook
Posted on September 24, 2021 in News
By Sabrina Cofer, digital media assistant, Choice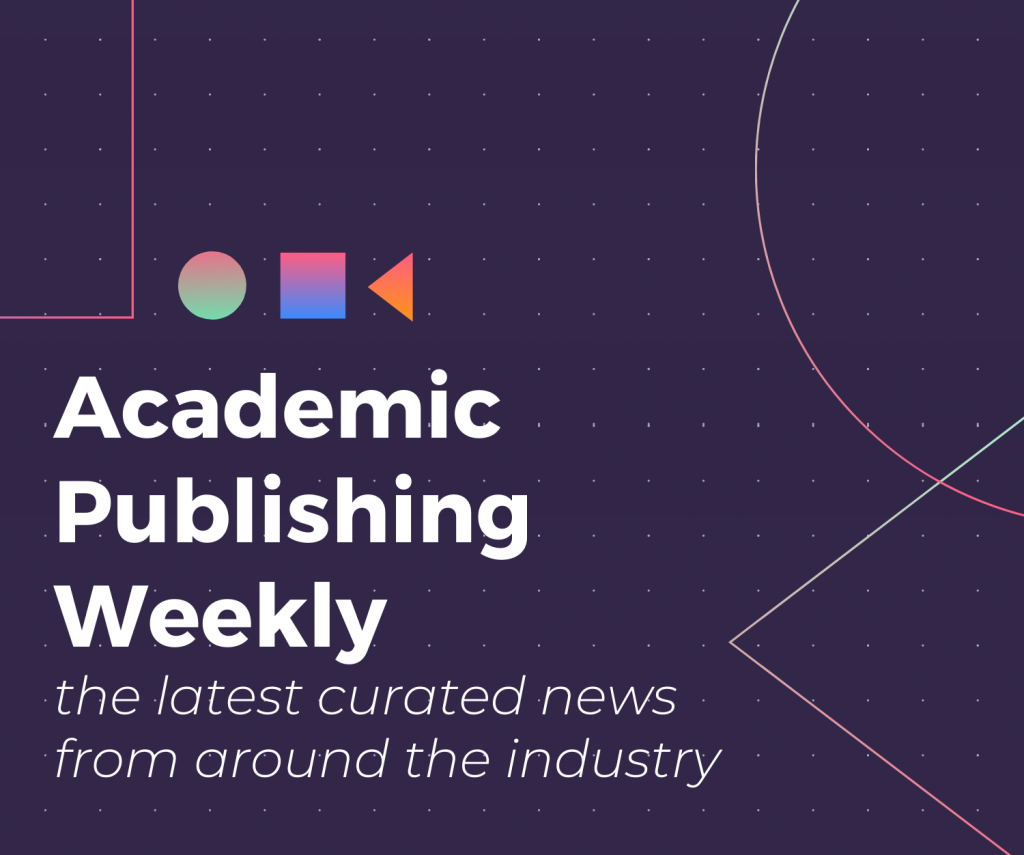 How Did You Celebrate Peer Review Week?
This week marked the annual, week-long spotlight on peer review, commemorated by virtual events and activities around the globe. This year's theme explored "the role of personal and social identity in peer review," and yielded a barrage of think-pieces on the topic. Over at Scholarly Kitchen, Véronique Kiermer and Alison Mudditt considered the positives and negatives of transparent, open identities in the peer review process, touching on issues like accountability and bias. On the opposite end of the open/closed spectrum, Kim Eggleton underscored the benefits of a double-anonymous review process in addressing diversity, equity, and inclusivity issues.
---
History Buffs, Please Rise
Canada's Cundill History Prize released its 2021 shortlist, featuring eight titles—the majority of which from university presses. Books from Harvard, Princeton, and Yale received potentially lucrative nods—the winner will collect $75,000 and the two finalists will each accept $10,000. The list includes subjects like Black women's suffrage, Asian revolutionaries, and child survivors of the Holocaust. As juror Eric Foner noted, the picks are all "revisionist in the best sense–they challenge prevailing ideas and propose new ways of looking at familiar subjects." Next up, Cundill will announce the three finalists on October 20th. [Publishing Perspectives]
When conservatives complain about the lack of intellectually diverse debate on campus, they have a point. But the primary cause is not the predominance of tenured radicals in faculty positions. The problem is administrators' terror of any controversy, any negative media attention, any headline that could irritate a donor.

Molly Worthen, The New York Times
The Question of Tenure
Molly Worthen, a historian at the University of North Carolina at Chapel Hill, unpacks the steady decline of available tenure positions in the past several decades. Worthen digs into conflicting demands of the tenure track, and argues that trends in academia of narrowed research interests and limits on academic freedom can be resolved by rewiring the "tenure system back to its original purpose: to permit teachers to explore big ideas, take risks in the classroom — and show our students just how adventurous the life of the mind can be." Job security's also a plus. [New York Times]
---
---
Ebooks: Love 'Em or Hate 'Em?
Ian Bogost, a self-described hater of ebooks, digs into why the world splits into ebook skeptics and die-hards. Bogost traces the history of the book itself and finds its evolution in the past several centuries lacking. Essentially, the physical structure of a book has changed very little since its beginning—if you're less likely to subscribe to the traditional features of a book (head and tail bands, title pages, and other general "bookiness"), then ebooks are much easier to adopt into your reading habits. Bogost looks at ebook versus print reading habits by genre and whether or not companies like Amazon, Apple, or Barnes & Noble will adapt to fit (some) readers' bookish needs. [The Atlantic]
---
Scholarly Communication: How to Find Your Audience
So, you have the research, but is it getting to the right people? Diana Brazzell, co-founder and executive editor of communications group Footnote, drops five tips on how to prioritize and focus a scholar's audience. Brazzell breaks down the who, what, where, why, and how of figuring out a target audience, finding the intersection between readers and research, and understanding what each person's unique "research communication win looks like." Though written for scholars, Brazzell's guide on pinpointing a compatible market rings relevant for anyone in scholarly communication. [Inside Higher Ed]
---
Related Posts