News: Academic Publishing Weekly
Banned Books Week, unpacking altmetrics, and Spotify's new audiobook service
Posted on September 23, 2022 in News
By Choice Staff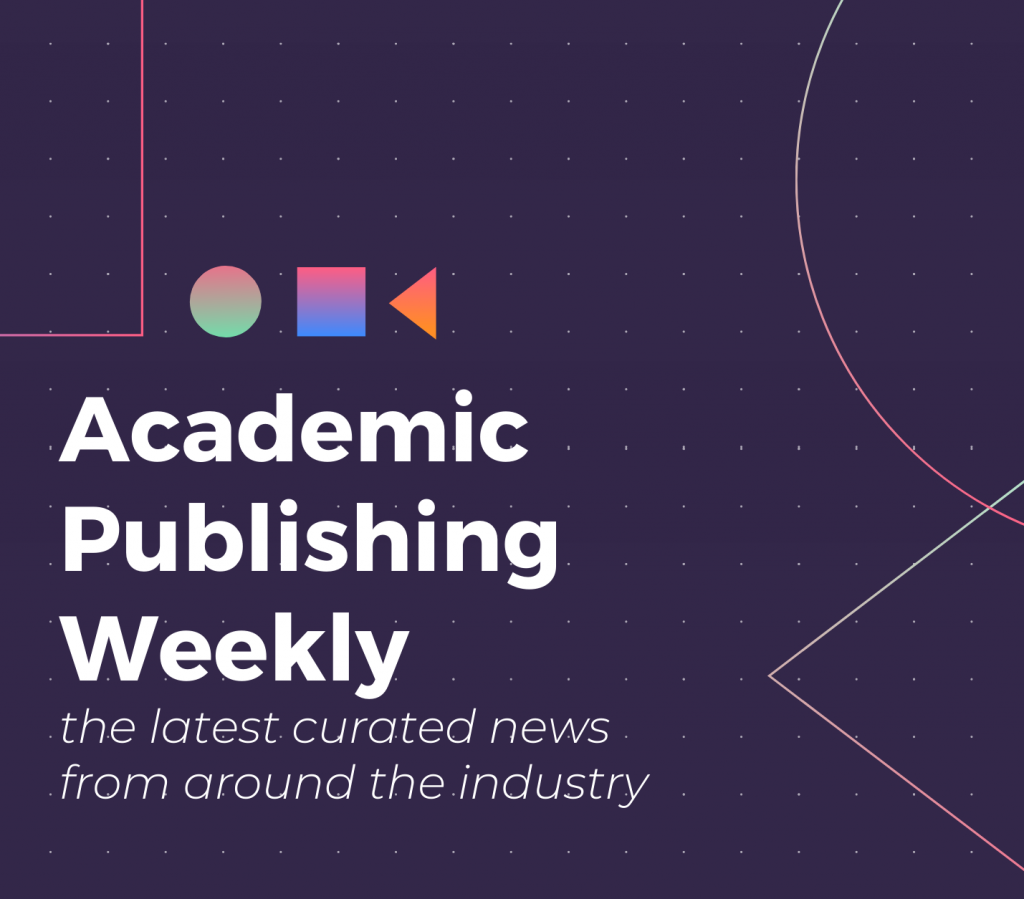 Banned Books Week: Reports and Reflections
As part of Banned Books Week, the American Library Association (ALA), PEN America, and EveryLibrary released reports on the state of book bans in the U.S. First up, ALA reported over 650 attempts to ban and restrict library titles during the first eight months of 2022. Publishers Weekly and The New York Times shared thoughts on the report, noting that the majority of targeted titles are by or center Black or LGBTQ+ people and that bans are often influenced by right-wing politics. Similarly, PEN America's report revealed that book bans are frequently tied to political pressure to limit education on topics of race, ethnicity, and sexuality. The Times also addressed an increase of advocacy groups coordinating to ban books. In addition, a poll commissioned by EveryLibrary Institute revealed that efforts to ban book aren't favored by voters regardless of political party. EveryLibrary director John Chrastka noted, "With such high numbers of voters from all parties, persuasions, and backgrounds telling us that they support Americans' right to read, it's time for politicians to pay attention and stop their attacks on libraries." Last, from Choice, this week's Toward Inclusive Excellence blog post highlights the threat of book banning.
This is a dangerous time for readers and the public servants who provide access to reading materials. Readers, particularly students, are losing access to critical information, and librarians and teachers are under attack for doing their jobs.

Deborah Caldwell-Stone, director of the ALA's Office for Intellectual Freedom
Happy Peer Review Week!
To commemorate Peer Review Week 2022, Scholarly Kitchen chefs Karin Wulf, Tim Vines, and Alice Meadows pondered how peer review can increase trust in research. Wulf, Vines, and Meadows agreed that peer review is a subjective, imperfect system, addressing the importance of transparency and diversity. In particular, Meadows emphasized the role of peer review infrastructure, noting that "using clear and consistent terminology across publications, publishers, and platforms makes the [peer review] process smoother, more transparent, and ultimately more inclusive and equitable." Additionally, the Association for University Presses (AUPresses) published the second edition of Best Practices for Peer Review of Scholarly Books, a handbook for scholarly publishing professionals. The new edition addresses updated practices and the importance of equity in the peer review process.
---
---
Looking at Altmetrics and Supporting Early Career Researchers
Susan D'Agostino of Inside Higher Ed provided an in-depth look at altmetrics, analyzing how they can enhance traditional measures of research impact and benefit marginalized scholars. Altmetrics, or alternative metrics, measure how scholarly publications are shared and viewed online, and "arrive promptly, in real time, and provide insight into how research influences societal conversations, thought and behavior." Thus, unlike traditional metrics like journal impact factor, altmetrics are timely and offer insight into viewership, increasing visibility for underrepresented scholars. However, D'Agostino warned that altmetrics aren't always accurate due to implicit bias and have no clear guidelines for what metrics should be included. In other news, a group of UK university presses are collaborating to publish titles from UK-based early career researchers. The project, OpenUP, aims to release its first batch of books diamond open access in 2023 with funding from institutional libraries.
---
Industry Revenues, Personnel Changes, and Collaborations
This week, the Association of American Publishers' (AAP) StatShot Annual Report found an increase of over 12 percent in 2021 US book industry revenues when compared to 2020, coming in at $29.33 billion—"the highest number ever reported by StatShot Annual." Publishing Perspectives attributed the increase to COVID-19's overall impact on media consumption and fewer access restrictions to titles. The report also found an increase of close to 3 percent in higher education publishing, likely due to students returning to in-person courses. In other news, AAP named Jonathan M. Walker Vice President, Diversity Equity and Inclusion, a new role for the organization. AAP noted that Walker will "coordinate and improve critical information, facilitate best practices, educate stakeholders, and scale success" as part of AAP's wider goal to bolster DEI initiatives. Last, the international academic publisher Brill is partnering with the Austrian Science Fund to convert the Historische Anthropologie/Historical Anthropology journal to open access by 2025.
---
Spotify Enters the Audiobook Market
Building on its acquisition of Findaway in June, Spotify launched a new audiobook service that includes over 300,000 titles from both major and independent publishers. Publishers Weekly explained that Spotify's audiobooks aren't subscription based, as users can buy titles on a linked page and add them to their library on Spotify. Users can also rate, download and bookmark the audiobooks. Publishing Perspectives further noted that Spotify plans to test the audiobook market in the US and will then move to other regions. Spotify's vice-president and global head of audiobooks and gated content Nir Zicherman emphasized that Spotify's expansion to audiobooks "will introduce a new format to an audience that has never before consumed it, unlocking a whole new segment of potential listeners." The New York Times provided additional insights on the expansion, noting its impact on the wider audiobook market.
---
Related Posts