News: Academic Publishing Weekly
Publishing lawsuits galore, book bans continue, and the perks of open monographs
Posted on September 22, 2023 in Blog
By Choice Staff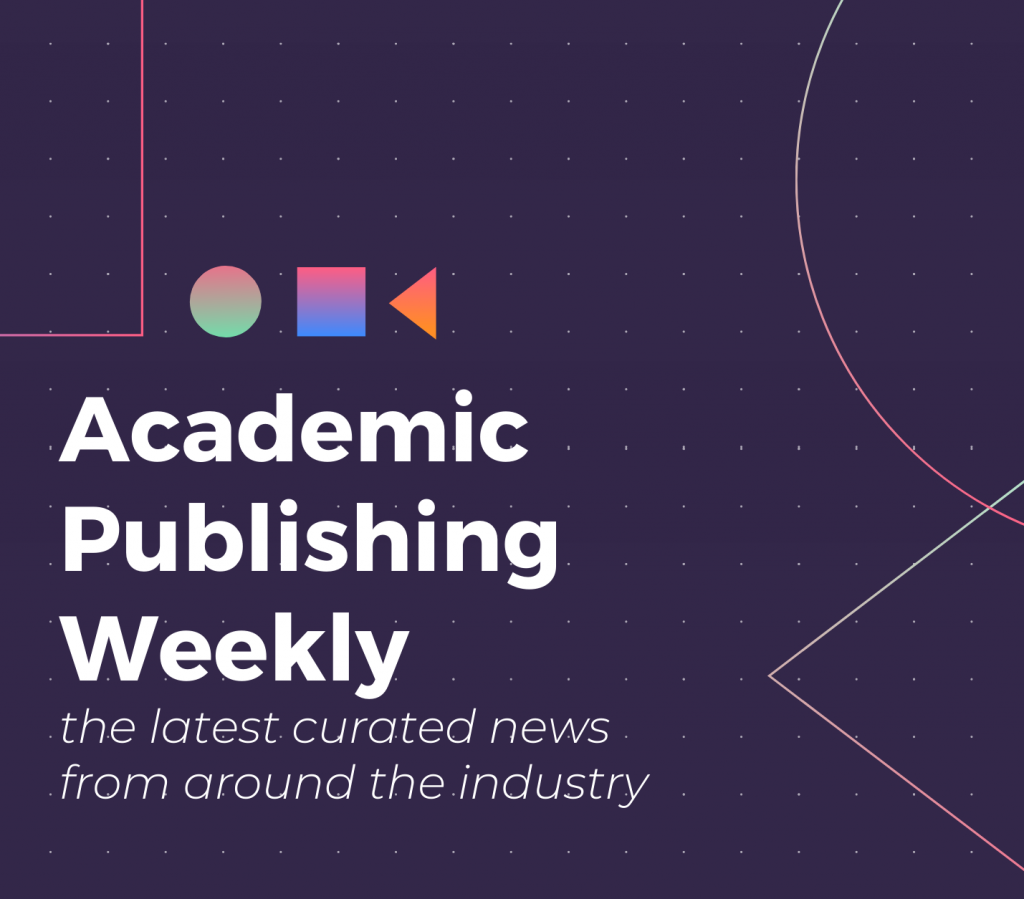 The Benefits of Open Books
This week, Ithaka S+R, the Association of University Presses (AUPresses), and a number of member presses published the results of a study on how open access editions of monographs impact print sales. Looking at data from 26 university presses, the report found that OA monographs can boost print and digital revenue despite differing sales figures based on field. AUPresses also commented on the findings, further underlining the study's acknowledgement of "disciplinary differences, high-sales outliers, print format choices, and the potential for consumer ebook sales for supporting OA book publishing programs." Similarly looking at OA monographs, university librarians Curtis Brundy, Laura Hanscom, Barbara Kern, and Brigitte Weinsteiger called for librarians and university presses to collaborate to "open 25 university press frontlists by 2030." Touting the benefits of OA book publishing including increased citations and a more equitable means for knowledge sharing, they recommended university librarians and presses stress the advantages of OA when speaking with administration and faculty, allocate budgets towards OA monographs, and experiment with new OA models. Closing out this week's OA news, Taylor & Francis commemorated ten years of publishing open access books by spotlighting a collection of open access "must reads" on topics including sustainability and human rights.
---
The Continual Rise of Book Bans, A Win for Anti-Censorship Advocates, and Education Department Names "Book Ban Czar"
Gearing up for Banned Books Week, the American Library Association's Office for Intellectual Freedom (OIF) revealed that book challenges continued to climb in 2023, tracking nearly 700 documented censorship attempts concerning 1,915 unique titles. The OIF also underscored that the "surge in book bans is moving from school to public libraries" and books by and about people of color and the LGBTQ+ community are still the most frequently targeted. A new PEN America report also found that when compared to the 2021-22 school year, public school book bans rose by over 30 percent in 2022-23. PEN's report noted a boost in student pushback and stressed that just over 80 percent of school districts affected by book bans are located near at least one leading national book censorship group. On a more positive note for freedom to read advocates, federal Judge Alan D. Albright officially barred Texas's HB 900, the highly contested bill requiring vendors to issue book ratings for sexual content. Publishers Weekly highlighted Judge Albright's critique of the stressors placed on book vendors, and stated that part of the law requiring "state agencies to develop voluntary standards for 'school library services'" may still take effect. Additionally, the United States' Department of Education named former Obama administration official Matt Nosanchuk as Deputy Assistant Secretary in the Office for Civil Rights. The Boston Globe explained that Nosanchuk will provide training to schools and libraries on how to approach book censorship, and since his role is at the Office of Civil Rights, "the scope of what the agency can respond to on book bans will be limited to clear instances of disadvantaging a particular group."
---
---
MDPI and Frontiers' Publishing Model, New OA Working Group, and SDG Showcase
Christos Petrou, founder and Chief Analyst at Scholarly Intelligence, provided a deep dive into open access publishers MDPI and Frontiers, assessing the viability of the Guest Editor publishing model. In particular, Petrou tracked the declining publishing rates of both publishers, acknowledging the impact of MDPI's International Journal of Environmental Research and Public Health being delisted from the Web of Science and the preventative measures and checks employed by Frontiers to combat fraudulent submissions. Petrou also considered the risk of fully-OA publishers like MDPI and Frontiers being driven by publication quantity and the publishers' lack of diverse journal portfolios, underscoring that, "When all journals are similarly branded and share the same editorial and operational policies, a journal's reputation reflects the reputation of the entire portfolio and vice versa. Trouble in one journal may be viewed negatively by authors of other journals." Next, cOAlition S, Jisc, and PLOS announced a new open access working group. The group will center on "identifying innovative business models and arrangements that facilitate a more inclusive approach to sharing knowledge" and will bring together funder, library, and publisher stakeholders. Lastly, in time for the UN's Sustainable Development Goals (SDG) Summit, Kudos and Impact Science created a Sustainable Development Knowledge Showcase featuring research summaries relevant to the SDGs.
---
---
ResearchGate Legal Update, Another Shadow Library Lawsuit, and PRH Appoints CEO
ACS and Elsevier have resolved several legal disputes with ResearchGate, ending lawsuits against the researcher networking site. The agreement "ensures copyright-compliant sharing of research articles published with ACS or Elsevier on the ResearchGate site" and rights will be checked at point of upload. Next up, Cengage, Macmillan Learning, McGraw Hill, and Pearson Education are suing Library Genesis for copyright violation. Citing concerns over the effects of Library Genesis's distribution of free book files on authors' rights and the textbook industry, the publishers called for Library Genesis to pay damage fees and for "domain names to be deleted or transferred to the four companies." Finally, it was announced that Nihar Malaviya is officially the CEO of Penguin Random House after being named interim CEO last year.
---
The "Alt New College" and Higher Education Retention Woes
Turning to higher education, Megan Zahneis of The Chronicle of Higher Education spotlighted "Alt New College," an online program created in response to restrictions on DEIA and gender studies programs and resignations from staff at the New College of Florida. Developed by students, staff, and several free-speech groups, Alt New College plans to offer "free and subsidized online talks as well as 'miniclasses'" for former New College students. Zahneis explained that the Open Society University Network will also provide virtual courses for current and former students, with Jonathan Becker, executive vice president and vice president for academic affairs at Bard College, and a founding member of the Network, stressing that, "We decided to do what we've done in other places, which is try to provide a pathway for students and faculty to continue a rigorous liberal-arts-and-sciences education." Also on the topic of postsecondary education, a new survey from the College and University Professional Association for Human Resources revealed that of the 4,500+ employees surveyed, more than half are somewhat likely to seek out a new position. According to the survey, numerous higher education staff members desire higher pay, remote opportunities, and for administration to recognize their contributions, leading to low retention rates across the industry. Among other findings, the report noted that managers tend to take more on despite limited resources, and that 70 percent of respondents plan to remain in the higher ed sector when pursuing a new role.
---
Related Posts