News: Academic Publishing Weekly
National Book Awards picks, perks of consolidation, and the future of scholarly conferences
Posted on September 17, 2021 in News
By Sabrina Cofer, digital media assistant, Choice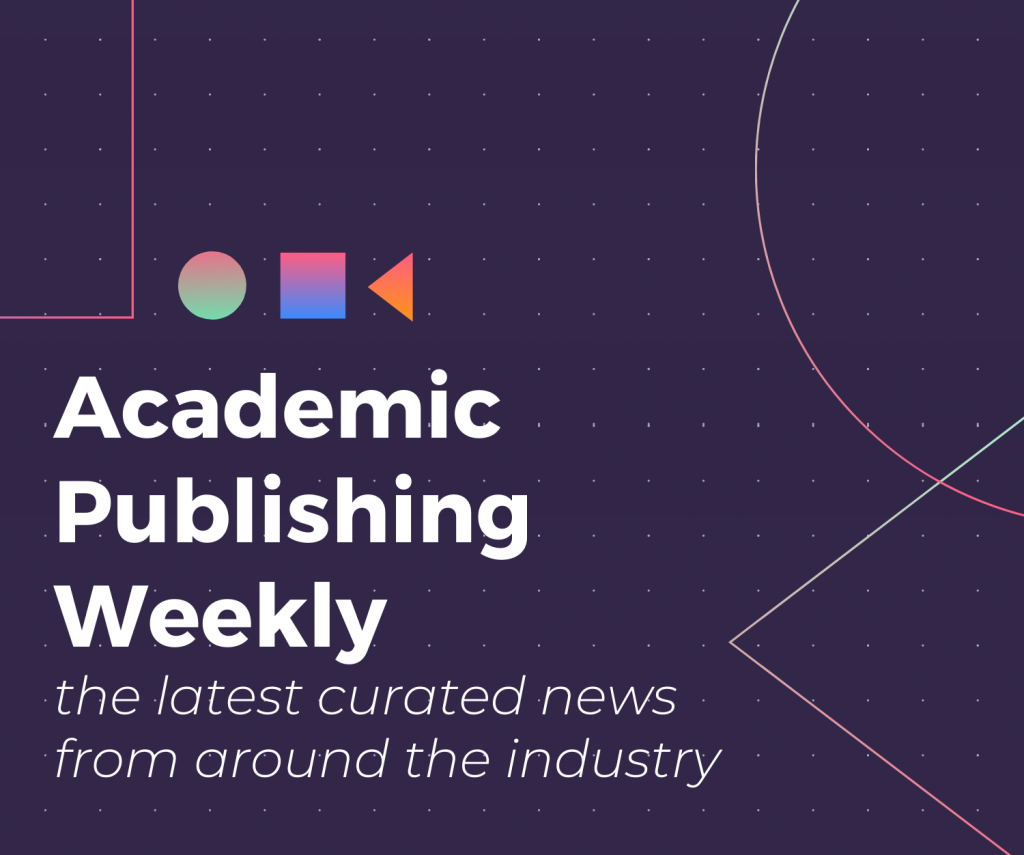 University Press Launches New Series
The University of Nebraska Press announced a new LGBTQ+ book series, Zero Street Fiction. The series "will focus on literary fiction and short story collections with commercial appeal written by LGBTQ+ authors and featuring LGBTQ+ characters and/or themes." Zero Street anticipates one or two releases per year and has announced a call for submissions. The editors, Timothy Schaffert of the University of Nebraska-Lincoln, and S.J. Sindu of the University of Toronto-Scarborough, are both professors of creative writing. [Publishers Weekly]
---
It's That Time of Year Again…No, Not the Holidays
This week, the National Book Foundation released its picks in fiction, poetry, translated literature, young people's literature, and nonfiction for 2021's National Book Awards. The nonfiction longlist "represents an exceptionally wide range of subjects and genres, from American culture and politics, environmentalism, history, current social issues, to works of memoir, and beyond," and includes titles from New York University Press and Princeton University Press. The finalists will be announced on October 5th and the winners on November 17th at a live ceremony. You can find the full list of nominees in all categories here.
Of course we're worried. Everyone with upcoming conferences is worried for all sorts of reasons. We are developing as many contingency plans as we can for various possibilities.

Jim Grossman, American Historical Association
Craving the rush of business casual shoes on conference hall carpet? The chill of cranked air conditioning or the glare of omnipresent fluorescent lighting? Well, you might have to wait a bit longer. Faced with the threat of the Delta variant, academic conferences have had to rethink the return to in-person events. Inside Higher Ed looks at several annual conferences that chose to backpedal into virtual-only, proceed with strict vaccination, mask, and social distancing requirements, or pivot to a hybrid event. Associations reveal their members' desire for in-person connections, the practicality of virtual sessions, and the challenges (staffing, costs) of fully-hybrid events. This past year and a half allowed associations to rethink the academic conference in terms of safety, accessibility, equity, and purpose—what will the scholarly conference look like in a year? Heavy is the head that wears the lanyard. [Inside Higher Ed]
---
---
The Perks of Consolidation?
The term "consolidation" typically elicits skepticism at best and outright contempt at worst, especially within the academic community. But perhaps there's another angle to consider? Roger Schonfeld and Joseph Esposito valiantly brave the opposition to look at possible benefits of acquisitions in the industry. After delivering a lengthy caveat, Schonfeld and Esposito highlight possible scale and stability, streamlined workflows, and increased competition in the market. The comment section appears…mixed. [Scholarly Kitchen]
---
Do You Smell That? Leaves, Bonfires, Book Lists
Next Wednesday marks the Autumn Equinox, meaning we can celebrate pumpkin spice, infinity scarves, and Halloween with zero shame. More importantly, a slew of new books will arrive this season, which the New York Times consolidated into several lists. "11 New Works of Nonfiction to Read This Season" includes treatises on 21st-century feminism, the Marvel Comics universe, the opioid epidemic, and more. If you're into current affairs, this list comprises titles on the pandemic, the #MeToo movement, and the 1619 Project. In the mood for biographies? These five cover the lives of Oscar Wilde, H.G. Wells, and Pablo Picasso, among others. Also, this past Wednesday heralded the beginning of National Hispanic Heritage Month; here are "11 Recent Books on Latino Life," which include nonfiction, fiction, and poetry. Happy reading!
---
Related Posts