News: Academic Publishing Weekly
Gearing up for Peer Review Week, National Book Awards announcements, and open access updates
Posted on September 16, 2022 in News
By Choice Staff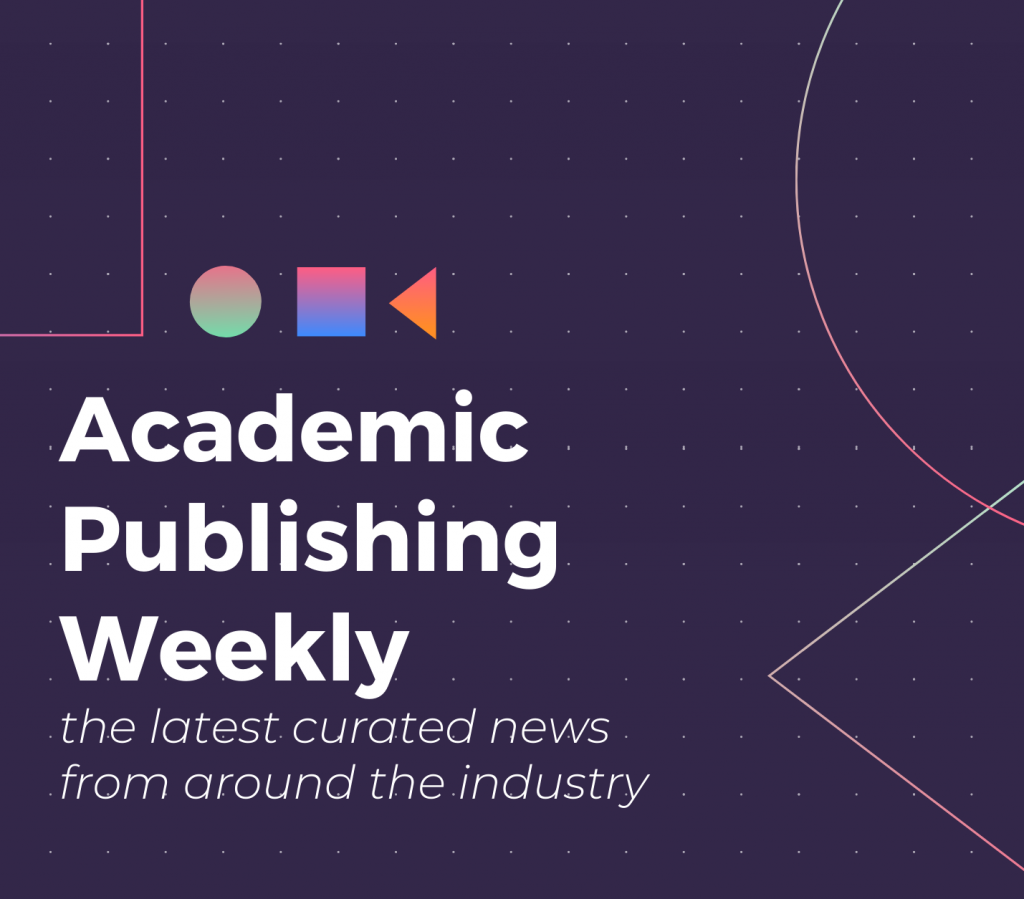 Preparing for Peer Review Week
Ahead of next week's Peer Review Week—and to commemorate this year's theme on research integrity—Scholarly Kitchen asked members of the Society for Scholarly Publishing (SSP) if peer review is necessary to prove research integrity. Numerous members addressed concerns about the current state of peer review, noting that if the review system were improved it would be a better indicator of research integrity. In particular, Avriel Licciardi, Editor Outreach Manager of Frontiers, explained that "research integrity depends on ethical, fair and rigorous peer review, and effective peer review depends on academic integrity." The chefs also weighed in, addressing publication loopholes and the presence of bias in both research and peer reviews. Multiple chefs agreed that although peer review contributes to research integrity, more can be done to increase transparency. More information on Peer Review Week 2022 and a schedule of events can be found here.
---
OSTP Memo Thoughts: Who Will Pay and What Does the Data Say
Writing for Inside Higher Ed, Susan D'Agostino raised questions over how the policies on public access research introduced in the Nelson Memo will be funded. D'Agostino emphasized that agencies will need to update their business models, as many depend on embargos to sustain their subscriptions. Additionally, D'Agostino addressed shortcoming in the government's economic impact statement and pondered if publishers will turn to more open access models. Scholarly Intelligence's Christos Petrou also analyzed the impact of the memo, paying particular attention to the number of federally funded papers that will convert to gold open access and how individual subject areas will be affected.
One entity's control of almost half of the nation's anticipated top-selling books threatens competition in multiple ways. Authors' advances would fall—advances that they use to pay their bills and that reflect compensation for their work. The contractual terms publishers offer authors would worsen. Authors would have one fewer independent outlet for their work, and, as PRH's CEO acknowledged, as advances fall the diversity of stories being told would narrow.

Department of Justice brief on PRH/S&S case
Post-Trial Briefs and National Book Awards
Last week the Department of Justice (DOJ) and Penguin Random House (PRH) filed post-trial briefs in the case over PRH's planned merger with Simon and Schuster (S&S). Both parties reiterated their original arguments, with the DOJ claiming that the merger would harm author advances and PRH asserting that the DOJ argument centers on a top-selling, fictitious market. In other news, the United States' National Book Foundation released five longlists for the 2022 National Book Awards. The nonfiction longlist is comprised of both newcomers and seasoned writers and titles on history, science, and politics. Shortlists will be released next month and winners will be announced mid-November.
---
---
New Look at Online Learning
Analyzing responses from over 2,000 fully online learners, a new survey from Wiley University Services took an in-depth look at the preferences of students who intentionally chose virtual programs. The survey found that the majority of learners rated their experience positively and were driven by career goals when choosing to study online. In addition, the survey revealed that students value flexibility, with many preferring to study asynchronously. David Capranos, director of marketing strategy and research at Wiley, emphasized, "You have to think about who you are as a university, what makes the most sense for the population you're trying to address, and try to craft a program that's going to maximize those things." [Inside Higher Ed]
---
Equitable Employment in Scholarly Publishing
In a post for Scholarly Kitchen, Charles Watkinson and Lisa Bayer, the current and former president of the Association of University Presses (AUPresses), respectively, examined how the Society for Scholarly Publishing (SSP) and AUPresses' Joint Task Force on Career Progression plans to improve employment for embedded publishers. In particular, Watkinson and Bayer recommended increasing clarity around the skills needed to enter and advance in publishing roles. They also addressed the need for training opportunities and the Task Force's plan to create a database of position descriptions. As Watkinson and Bayer emphasized, "Well-categorized positions and clear promotional pathways within them are essential for employers committed to equitable decision-making and for employees who deserve fair compensation and paths to advancement." [Scholarly Kitchen]
---
Open Access News Galore
As the push towards open access abounds, this week saw several OA agreements and partnerships. First up, the Institute of Electrical and Electronics Engineers (IEEE) launched a three-year open access read and publish agreement with Conferenza dei Rettori delle Università Italiane (the Conference of Italian University Rectors, CRUI). The agreement will enable researchers from over 50 Italian universities to publish their work open access. Next up, ResearchGate announced a content partnership with EDP Sciences, an academic publisher centered on science and medical fields. In addition, R Discovery is partnering with Springer Nature to increase access to Springer Nature's open access content. Finally, the Copyright Clearance Center (CCC) introduced OA Agreement Intelligence, which "enables publishers to prepare, build, and analyze their OA data so that they can create and communicate sustainable and transparent agreements with their partners."
---
Related Posts