News: Academic Publishing Weekly
AI detection tool shortcomings, pitfalls of specialist language, and book awards announcements
Posted on September 15, 2023 in Blog
By Choice Staff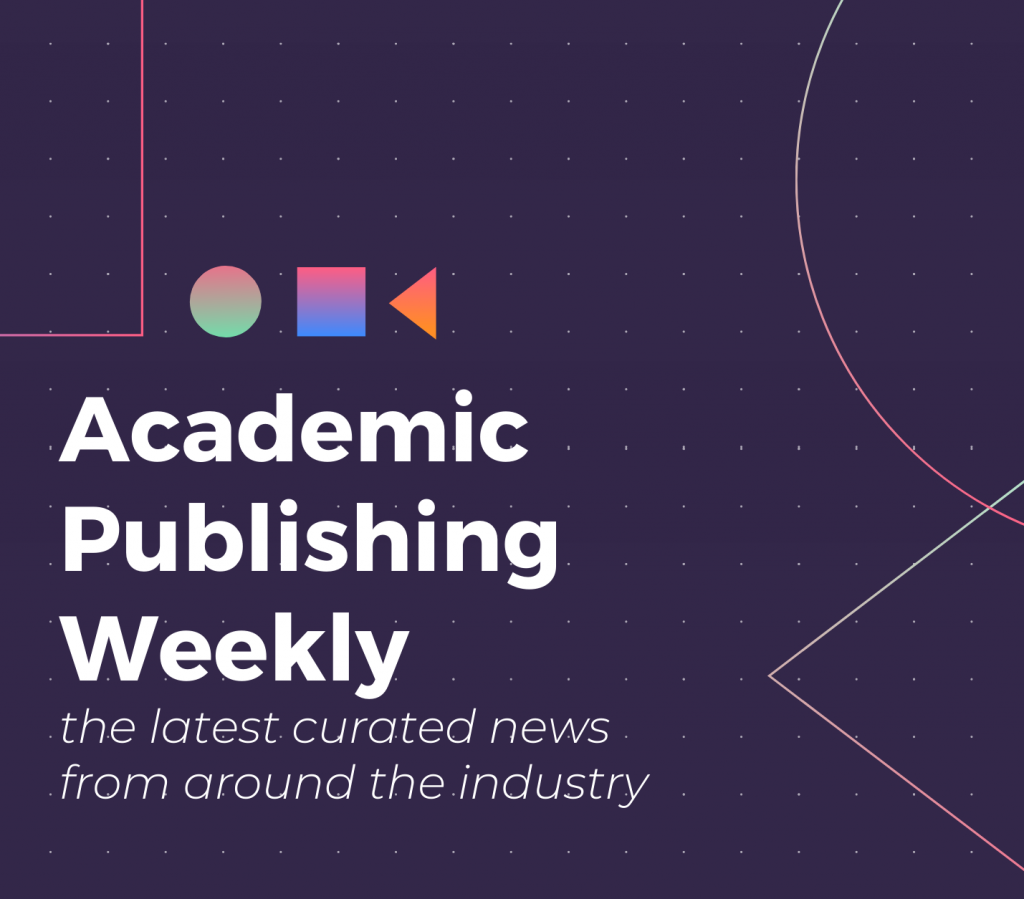 The Problem with AI Detection and Google's New Project on Responsible AI
Many have turned to AI detection tools amid the growing use of AI in the classroom and publishing. However, Avi Staiman of TheScholarly Kitchen warns that detection tools often mis-categorize papers and can have detrimental consequences for authors, publishers, and academics writ large. Staiman emphasized that detectors tend to flag works from non-native English speakers and questioned if, "Rather than rejecting AI tools in academic writing, what if we used them as educational tools and a means to level the playing field for EAL [English as an additional language] scholars?" Next up, Google announced the "Digital Futures Project," an endeavor centered on facilitating communication between stakeholders on AI's impact on the workforce, policy development, and countering bias. The project will also be accompanied by a "$20 million fund, which will provide grants to leading think tanks and academic institutions around the world."
---
The Importance of Disclosing AI Usage and Crossref Agrees to Fund Retraction Watch
Peer reviewers are facing yet another challenge—researchers' undisclosed use of AI. Nature's Gemma Conroy noted that numerous "scientific sleuths" have found ChatGPT-specific phrases in several journal articles, presenting issues for peer reviewers who already are often spread too thin. Conroy stressed that researchers who fail to disclose their use of AI and cover up common ChatGPT phrases will be harder to track. Conroy recommended reviewers be vigilant by thoroughly checking papers' references. In other news, Crossref announced a five-year deal with Retraction Watch. Science's Jeffrey Brainard stated that the partnership "will link information about the 42,000 retractions in Retraction Watch's database to Crossref's digital object identifier system in return for $775,000 over 5 years."
---
---
Book Awards Round-Up, Expanding Pulitzer Prize Eligibility, and More September Reads
Several book awards were announced this week, including the shortlist for the British Academy Book Prize. The list of nonfiction works highlights several independent presses, commercial publishers, and a university press. The Prize also disclosed market insights for last year's winner, including an increase of over 100 percent in sales and potential film rights for the title. The US National Book Awards nonfiction longlist was also revealed this week, including Ned Blackhawk's The Rediscovery of America: Native Peoples and the Unmaking of US History from Yale University Press. Turning to the Pulitzer Prizes, it was announced that "beginning with the 2025 prizes, the board will consider works by permanent and longtime residents of the United States," therefore broadening eligibility to non-US citizens. The news follows an open letter issued by authors and concerns from memoir category jurors. Last, Literary Hub pointed to several September releases, featuring titles on the history of drag, Black liberation, and immigrants' views of the American dream.
---
---
The Pitfalls of Using Specialist Language and EUP's OA Fund
Despite the value of specialization in higher education, The Scholarly Kitchen's Charlie Rapple argued that there are numerous shortcomings that come with using overly complicated language. Rapple stressed that although some academics avoid using plain language due to fears of misjudging readers' expertise or being perceived as unknowledgeable, specialist language can lead to issues of accessibility and exclusion. She further noted that, "We are breeding generations of researchers who feel compelled to use complicated language in the belief…that it impresses peer reviewers, or even is a requirement for publication." In other news, The Scholarly Kitchen sat down with Nicola Ramsey, chief executive of Edinburgh University Press (EUP), to discuss the publisher's recent Open Access Fund. Ramsey detailed how the press manages its cash reserves, the fund's support for HSS titles, and EUP's plan to ensure the fund's sustainability.
---
Open Access at USC and IA Lawsuit Update
The University of South Carolina (USC) Press and University Libraries announced a new open access program, Open Carolina. The platform will be funded by the University Libraries, which hope to enable the publication of four titles during the first year of the program. Commenting on the future of the platform, Michael J. McGandy, director of the Press, stated that he "envision[s] an open-ended collection of policy papers and position papers that could affect the provision of public goods in health, or they may influence the formulation of legislation here at the state capitol, or potentially shape national policy developments." This week also marked an update in the Hachette v. Internet Archive suit, with the Internet Archive lawyers issuing an appeal. The Association of American Publishers continues to support the court's original ruling.
---
Related Posts