News: Academic Publishing Weekly, 8/8/22 – 8/12/22
OER goes mainstream, censorship news, and a new take on the humanities scholarly infrastructure
Posted on August 12, 2022 in News
By Choice Staff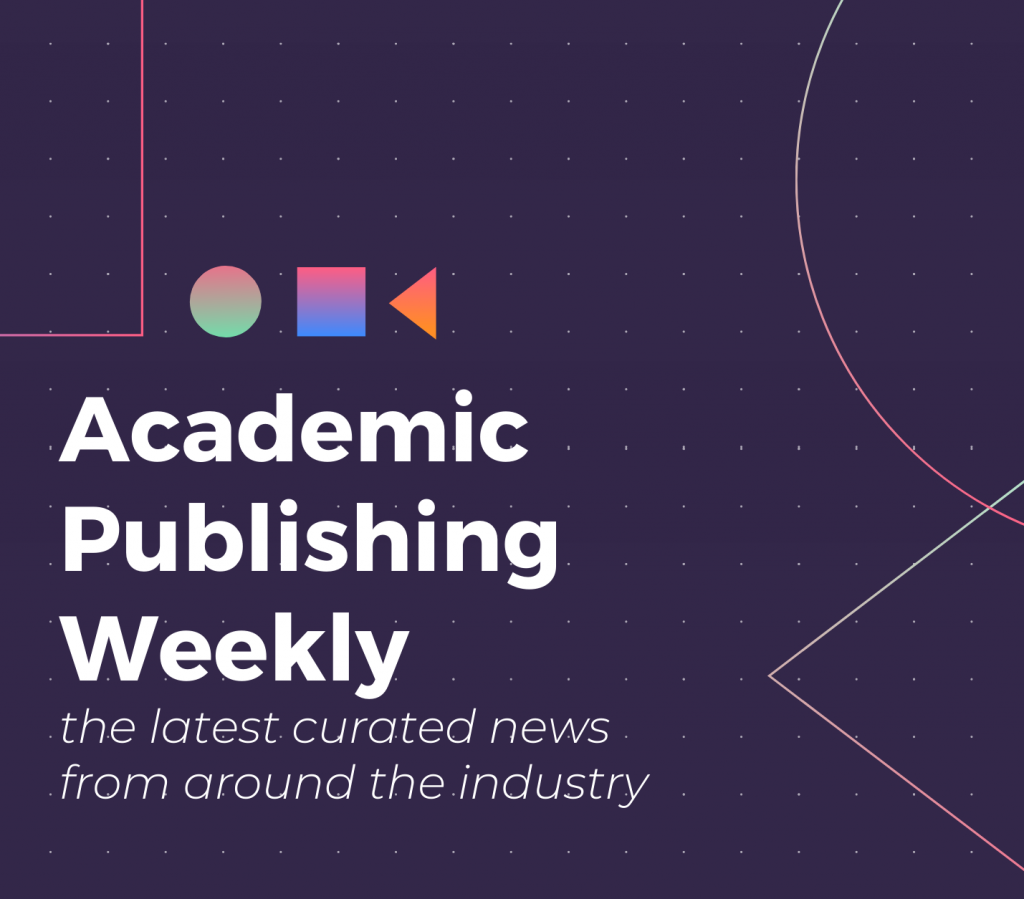 New Takes on the PRH/S&S Merger
In a new angle on the US government's case against Penguin Random House's acquisition of Simon & Schuster, Shira Ovide of The New York Times analyzed Amazon's authority in publishing—and its implications on the potential merger. Ovide unpacked the argument that publishers want to consolidate to keep up with Amazon's control of the book business, writing, "If the publisher is big enough, the theory goes, then it has leverage over Amazon to stock books on the prices and terms the publisher prefers." Ovide further noted that the PRH trial serves as a microcosm for deep-seated issues of consolidation and a lack of robust antitrust laws in the US economy. In another take on the PRH/S&S case, NPR raised concerns over the merger's impact on diversity in the publishing industry. Authors, booksellers, and other stakeholders contend that less competition will ultimately lead to less diverse authorship, impacting both writers and readers.
The fewer publishers there are bidding against each other for an author's work, the lower the advance. It's economics 101.

Authors Guild president Douglas Preston, NPR
Addressing Tokenization in the Workplace
As part of a series of Scholarly Kitchen posts this week, writers addressed the impact of "diversity tax," or the expectation for marginalized individuals to aid companies in their diversity, equity, inclusion, and accessibility (DEIA) efforts. The writers emphasized that those who contribute to DEIA projects rarely receive recognition and aren't given a clear role, leading to tokenization. As an anonymous interviewee mentioned, "…I felt like I was once again the token BIPOC manager asked to make diversity work a priority without the tools to actually make a difference." Subsequent articles include recommendations for affected individuals, allies, and organizations. [Scholarly Kitchen]
---
OER and Open Science Updates
First up, the author of the popular textbook Organic Chemistry has ended an agreement with publisher Cengage to instead publish the text open access (OA). The textbook, originally sold for close to $100, will now be freely available through OpenStax, a nonprofit that develops open educational resources (OER). The book's move to open is the latest push for affordable textbooks and open resources, with Inside Higher Ed predicting that the decision could advance OA's prominence in academic publishing. As Nicole Allen, director of open education for the Scholarly Publishing and Academic Resources Coalition, mentioned, the decision is "a really strong endorsement of not just the credibility of OER as a model but the benefits it offers to authors, students and higher education as a whole." Next, Ithaka S+R released a report on open science, stemming from an incubation workshop on data sharing in STEM. Key findings included the benefits of data sharing strategies that span disciplines, recognizing social infrastructure as critical to data sharing, and improving repository connections across platforms.
---
---
Book Bans & Restricted Access
This week, the American Library Association (ALA) released a statement amid concerns over potential state legislation that could censor or charge librarians for providing access to reproductive health information. In its support for library workers, ALA reminds us that the First Amendment protects patrons' access to library information. Notably, the statement emphasized that librarians provide resources for users "without imposing their personal beliefs or engaging in viewpoint discrimination." In other censorship news, a school district in Florida placed warning labels on physical and digital books in the library's catalog. The labels raise stigma concerns, with PEN noting that the warnings aim to deter patrons from LGBTQ+ titles and stories about people of color. Lastly, a town in Michigan voted to defund their library due to disputes over its inclusion of LGBTQ+ books.
---
Precarity in the Humanities
In the latest piece on problems within the scholarly infrastructure, Emily Hamilton-Honey underscored the effects of burnout, low wages, and overall precarity in the humanities on the peer review system and other voluntary tasks in academia. In particular, Hamilton-Honey noted the ramifications of COVID-19, the growing percentage of contingent faculty, and the significant gender pay gap in the humanities. She described how the pandemic has left professors with little time to research and review, especially given the limited impact peer review has on consideration for tenure and promotion. As Hamilton-Honey stressed, "The ability to produce quality scholarly work, and to perform the services that produce quality scholarly work from others, requires both time and economic security." [Inside Higher Ed]
---
Library Services and Intellectual Freedom in Prisons
Library Journal looked at the 2021-22 Library Services and Incarceration Survey, which drew on results from over 100 libraries and their efforts to provide services to those impacted by the prison industrial complex. The survey highlighted examples such as Yale University Library's Research Request Network, showing how literacy programs, reference services, and re-entry guides benefit incarcerated peoples' lives and shine a light on problems within the prison system. Despite libraries' efforts to provide services, survey participants noted difficulties in gaining support and obstacles created by the pandemic. The survey also addressed how prisons limit intellectual freedom, noting the impact of censorship from prison administration. [Library Journal]
---
Related Posts