News: Academic Publishing Weekly
KKR acquires S&S, sexism in higher ed leadership, and the aftermath of former Stanford University president's research misconduct
Posted on August 11, 2023 in News
By Choice Staff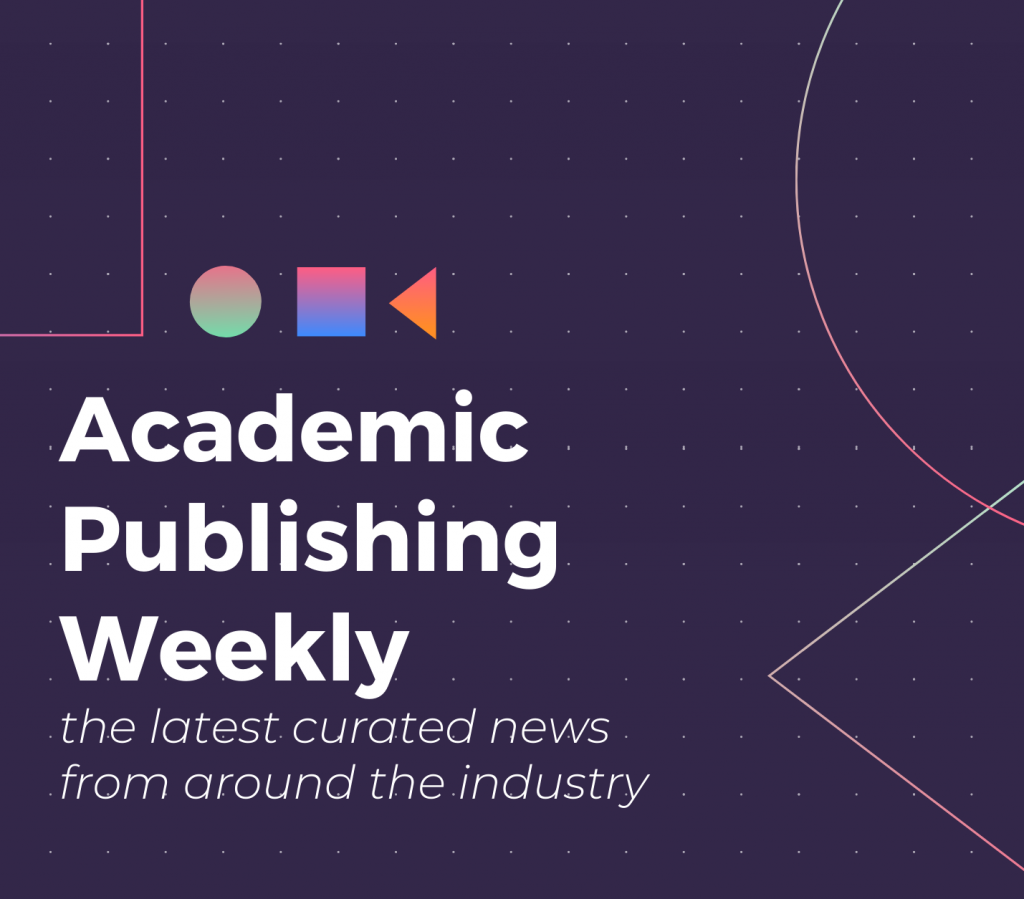 Simon & Schuster Finds a Buyer
In an update to the closely watched Simon & Schuster (S&S) sale, "private investment firm KKR has reached an agreement with Paramount Global to acquire Simon & Schuster for $1.62 billion in an all cash transaction." Weighing in on the announcement, Publishers Weekly stated that although S&S will be a private company, Jonathan Karp and Dennis Eulau will retain their respective roles as CEO and COO/CFO. Publishers Weekly also highlighted comments from the Authors Guild and KKR's pledge to "support numerous growth initiatives, including extending Simon & Schuster's strong domestic publishing program across various genres and categories, expanding its distribution relationships and accelerating growth in international markets." The New York Times also covered the sale, noting that some may view the deal as a positive since it prevents consolidation of the book publishing industry, but that "the amount of debt KKR uses to finance the acquisition will help determine the publisher's financial constraints." Shelf Awareness spotlighted comments from Karp, including his appreciation of KKR's equity ownership program for S&S employees.
---
Cundill History Prize and the Passing of Bloomsbury's US President
Several academic presses dot this year's Cundill History Prize longlist, including the University of Chicago Press, the University of Washington Press, and Harvard University Press. Centering on historical scholarship, the list spotlights titles concerning American slavery, China's Cultural Revolution, and women in the Middle Ages. This week the publishing industry also learned of the tragic passing of Adrienne Vaughan, Bloomsbury Publishing USA President and board member of the Association of American Publishers (AAP). Nigel Newton, chief executive of Bloomsbury expressed his sympathy, noting that Vaughan "was deeply loved by colleagues due to her combination of great personal warmth with a fierce determination to make the business succeed and grow." The AAP released a statement, with AAP board chair Julia Reidhead and AAP president Maria A. Pallante commenting that "Adrienne Vaughan was a leader of dazzling talent and infectious passion and had a deep commitment to authors and readers."
---
---
Publisher Retractions and Resignations
Following the recent resignation of Stanford University's president Marc Tessier-Lavigne over allegations of research misconduct, Ivan Oransky and Adam Marcus of Retraction Watch argued that the blame must also be placed upon academic journals. Oransky and Marcus underscored that both Cell and Science failed to publish corrections to Tessier-Lavigne's papers, further stressing that publishers tend to deprioritize retractions due to the industry's publish-or-perish culture. They suggested that publishers also hide behind paper mills to distract from their own blunders, recommending that the industry confront pressures to publish and acknowledge fraud detection efforts. In a piece for The New York Times, Theo Baker, the student who reported on Tessier-Lavigne's misconduct, also commented on the frequency of data manipulation and the flawed investigatory process of identifying scientific fraud. Next, yet another journal editorial board has resigned, with the majority of Wiley's Journal of Biogeography editors stepping away. Following the resignation of editor in chief Mike Dawson back in June, the editors cited frustration over the publisher's high article processing charges and "automatic referral of rejected manuscripts to other Wiley journals." In response, Wiley claims that referrals of rejected papers to other Wiley titles is a standard procedure but "remains entirely optional," and was willing to meet with the editors to address concerns.
---
---
Addressing "Booklash" and Pushback Against Public Access
Despite book censorship efforts stemming from outside of publishing, a new PEN report underlines the importance of acknowledging internal responses to "controversial" materials. Porter Anderson of Publishing Perspectives explained the report's coverage of "new debates over representation, harm, and identity in literature," including withdrawals of books from authors and publishers, contract cancellations, online vitriol, and pushback against the #OwnVoices movement. Anderson remarked on the report's recommendations for publishers to formally communicate their principles and "prevent subjective notions of offense and even harm from serving as grounds to attack or deny the very availability of books." Turning to OA, several scientific publishers issued a letter to the US government over the US House Appropriations Committee's 2024 Commerce, Justice, Science and Related Agencies Appropriations Bill. The publishers underscored the "dangers of the bill's draft language" that aims to block the OSTP Nelson Memo's call for public access to federally funded research. The publishers also expressed a willingness to help modify the bill, writing that they "would be happy to work with the Committee to develop alternative language that maintains the existing direction of Open Science policy and scientific freedom."
---
AI in Academic Publishing: LLMs and OpenAI
In response to growing concerns over the accuracy of ChatGPT, Scholarly Kitchen's Avi Staiman considered the benefits of academic publishers providing peer-reviewed, vetted training data for large language models (LLMs). Addressing the vast quantity of data that LLMs require, Staiman questioned whether larger publishers will be better primed to provide data and develop their own models in house. That said, Staiman emphasized the value of relevant data sets, which may be more likely to come from smaller, discipline-specific presses. Staiman also analyzed how publishers could monetize their content and if LLMs trained on academic research would negatively impact authors and the move towards open access. Also looking at AI in scholarly publishing, Choice's LibTech Insights editor Daniel Pfeiffer contemplated if academic journals will be next to sue ChatGPT developer OpenAI. Acknowledging the "black box inside of ChatGPT and other Large Language Models," Pfeiffer called on publishers to be critical of how they position LLMs as research tools and casted doubt on the efficacy of publishers' efforts to protect their copyrighted materials.
---
Sexism in Higher Education Leadership
Speaking with several women university presidents, Eric Kelderman of The Chronicle of Higher Education examined barriers to success and sexism within higher education. In particular, the presidents underlined how their roles are often politicized due to stereotypes of women and people of color in leadership. As L. Song Richardson, president of Colorado College, emphasized, "People's assumption is, because of who I am and what my background is … that we must be moving in a 'woke' way, whatever people might think that means." The presidents also pointed out the lack of representation in campus leaders, which can deter women and people of color from applying for administrative positions. They further stressed the extreme levels of in-person and online vitriol, recommending that governing boards think critically about how to support women and people of color in leadership.
---
Related Posts