News: Academic Publishing Weekly
Maryland e-lending bill faces trouble, predatory journals proliferate, and OverDrive gets a closer look
Posted on September 3, 2021 in News
By Sabrina Cofer, digital media assistant, Choice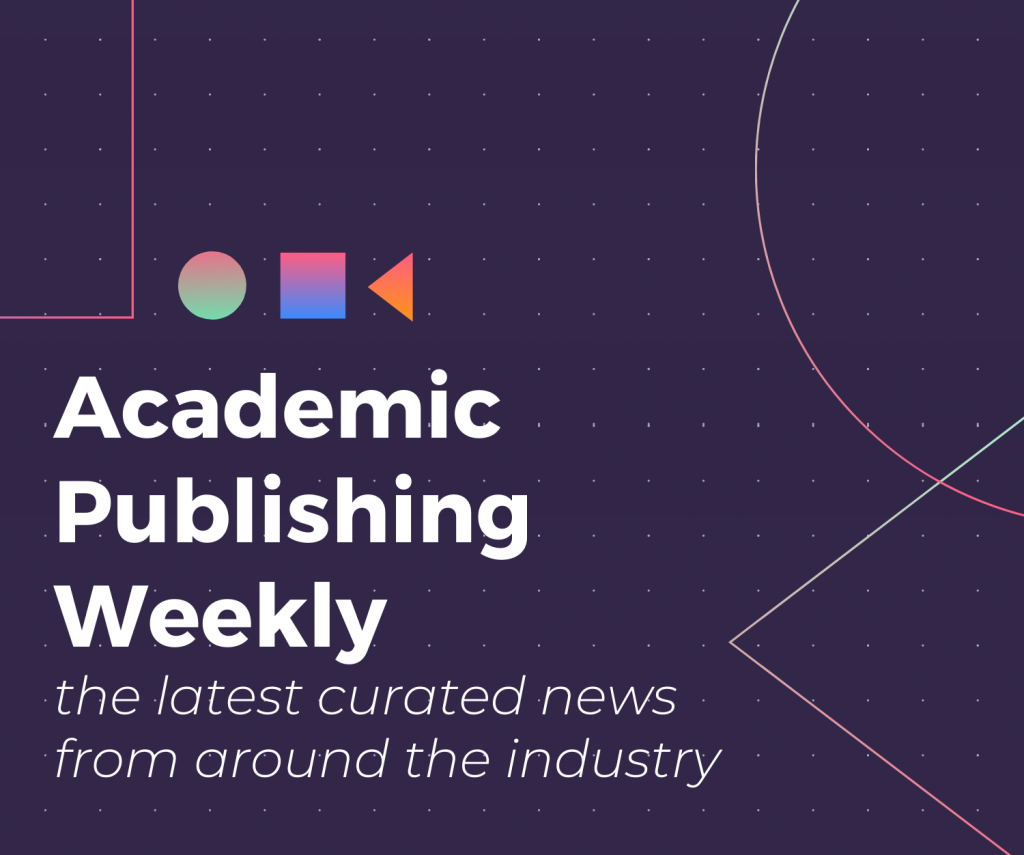 Are Ebook Embargoes a Go or Not?
Remember earlier this year when Maryland passed a bill ("Maryland Says No to Ebook Embargo") to expand e-book access to library patrons? Well, it may face trouble. U.S. Register of Copyrights Shira Perlmutter released a 9-page opinion, concluding that a court would likely find the bill "to be preempted by federal copyright law under a legal doctrine known as 'conflict preemption.'" Unfortunately, my understanding of judicial jargon is shaky at best, but this pretty much means that the Association of American Publishers might have its way. AAP released a statement supporting Perlmutter's conclusion, writing that "preemption would mean that state e-lending legislation falls outside of the authority of the states." The American Library Association also issued a memo, disagreeing with Perlmutter. Who'd have guessed that the library and publisher associations would be in dispute? [Publishers Weekly]
---
Own vs. License: An OverDrive Story
It's not every day that the New Yorker shines a spotlight on OverDrive. Daniel Gross looks back at the past year and half's remarkable trends in digital lending and traces the history and rise of e-content provider, OverDrive. Gross zeroes in on the astronomical use (and profits) of ebooks since March of 2020, and the overall shift in approach from libraries owning content to licensing it: "Books, like music and movies and TV shows, are increasingly something that libraries and readers do not own but, rather, access temporarily, from corporations that do." The article includes interviews with publishers, librarians, and even the CEO of OverDrive, Steve Potash. Is OverDrive a champion for libraries? An enemy? A worthy competitor against Amazon? You'll have to read to find out. [New Yorker]
If you are an early career researcher, underrepresented researcher, or if you research comes from a specific country, it is seen as 'less impactful', regardless of if the research was vetted by a leading scholar, underwent a peer review process, and was deemed through the scientific method as quality.

Nick Newcomer
Industry Standards vs. DEI Efforts?
Nick Newcomer of IGI Global argues that decades-long industry standards in academic publishing stand in the way of diversity, equity, and inclusion efforts. Newcomer highlights several issues, particularly the aversion to publishing early career academics or those from non-Western countries. Pointing to IGI Global's history of publishing international, underrepresented authors, Newcomer reveals the criticism the publisher faced because of it, "which includes the labels of being a write-only, rogue, and vanity publisher." Newcomer also condemns a "boys' club" mentality from publishers surrounding citation impact factors and indexing. To close, Newcomer proposes several calls to action for researchers, librarians, and publishers on long-term solutions in order to transform publishing norms. [Research Information]
---
---
Predatory Journals Continue to Sprout
Notoriously difficult to track and remove, predatory journals often fall then rise under a different alias—a game of academic publishing whack-a-mole, if you will. Despite their elusive nature, scholarly analytics company Cabells maintains a Predatory Reports database, which recently hit over 15,000 entries. This milestone is particularly alarming, as it "represents a nearly fourfold increase in the number of predatory journals listed since the resource launched in 2017 with 4,000 titles." Cabells' Kathleen Berryman shares that one of the trademarks of a predatory journal is the "lack of an effective peer review system." What's that age-old adage? "Only trust peer-reviewed content"? I can already see the embroidery. [Association of Learned and Professional Society Publishers]
---
Are We Drowning in Information?
Christine Ferguson and Martin Fenner dig into the issue of "information overload" in scholarly communication. Looking at the rise of the Internet and, more recently, preprints, Ferguson and Fenner highlight the trend of "publish first, filter later." They argue that this policy places a strain on publishers, librarians, journalists, students, and more (i.e. everyone), who must then sift through an overwhelming amount of potentially relevant information. Ferguson and Fenner offer several existing options for filtering preprints and propose a community-organized solution as well. [The Wire Science]
---
Related Posts