News: Academic Publishing Weekly
Opinions on the OSTP memo, increasing diversity in scholarly publishing, and a win for freedom to read advocates
Posted on September 2, 2022 in News
By Choice Staff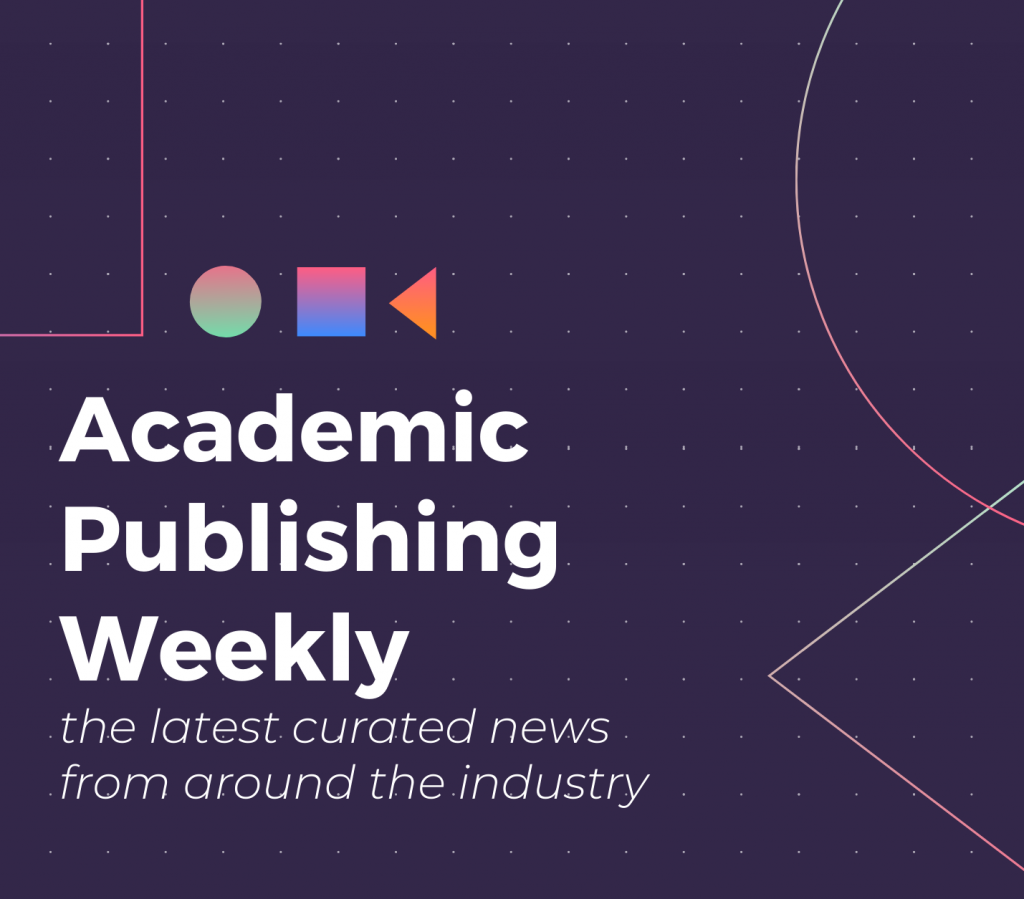 Thoughts on the OSTP Decision
In response to the White House Office of Science and Technology Policy's (OSTP) new memo declaring public access to federally funded research, Rick Anderson of Scholarly Kitchen reflected on the decision and raised several questions about the OSTP's linguistic choices and legal authority—which spurred its own discussion in the comment section. Of note, Anderson observed how the memo concerns all federal grantmaking agencies and touts the "importance of providing public access not only to research publications, but also to underlying research data sets." Anderson also pointed out the OSTP's use of the term "public access" instead of "open access." In additional Scholarly Kitchen posts, individual chefs detailed their initial reactions (part I and part II) to the OSTP memo.
Course materials are more affordable now than at any time in the past decade, in large part because Students are tailoring their purchases to the requirements of their individual courses, and taking full advantage of some of the new affordable options.

Eric Weil, Student Monitor
Student Spending Declines
Student Watch, funded by the National Association of College Stores (NACS), released the results of its annual course materials report, finding a decrease of over 25 percent in student spending in the 2021-22 academic year when compared 2020-21. The report also saw a dramatic decline in spending in the past decade, falling by almost 50 percent from 2011-12 to 2021-22. Analyzing the results, the Association of American Publishers (AAP) attributed the downswing to the increased focus on textbook affordability and the evolution of course material offerings. Kelly Denson, AAP's Vice President of Education Policy and Programs, explained, "…publishers have dramatically expanded their offerings, providing high-quality content and courseware within delivery models like Inclusive Access, and rental options in addition to digital, loose leaf print, and individual learning apps." [AAP]
---
Diverse Publishing and Research
First, Colleen Flaherty of Inside Higher Ed unpacks the results from a recent study, which revealed that mixed-gender research teams are "more likely to produce novel and highly cited research than…same-gender teams"—yet are still "significantly underrepresented in science." Looking at over 6 million papers in academic medicine, the study found that gender-diverse teams are "15 percent more likely to be highly cited than papers published by all-male or all-female teams." Next, Publishing Perspectives analyzed the results of publisher Wiley's Society Member Survey, breaking down society members' opinions on diversity, sustainability, and the pandemic's effects on scholarly communication. In other news, the board of directors at the American Library Association, Association of College & Research Libraries, Association of Research Libraries, and Public Library Association authorized the final draft of the Cultural Proficiencies for Racial Equity: A Framework. The framework aims to "provide the grounding needed to effect change in thinking, behavior, and practice that will lead to better outcomes for racialized and minoritized populations."
---
---
Campaigns & Partnerships
This week, Creative Commons, SPARC and EIFL, non-profits that promote access to educational knowledge, announced a four-year research campaign to encourage open sharing of climate science and biodiversity research. The campaign aims to highlight the problem of limited access to climate science research, inform researchers of ways to publish open access, and work with national governments and universities to create equitable OA solutions. Next up, Oxford University Press (OUP) is partnering with the Royal Institute of Blind People (RNIB), a UK charity and community for blind and partially sighted people. OUP will make its Academic frontlist available on RNIB Bookshare, which "provides a wide variety of accessible and adaptive file types for learners with a print disability."
---
A Freedom to Read Victory
In a triumph for free speech and freedom to read advocates, a judge in Virginia struck down two cases that "sought to bar public display and sales of two books deemed obscene under an obscure state law." This decision therefore deemed the law upon which the cases were filed unconstitutional. The cases concerned Gender Queer: A Memoir by Maia Kobabe and A Court of Mist and Fury by Sarah J. Moss. Maria Pallante, President and CEO of the Association of American Publishers (AAP), described the dismissal as "a significant and unequivocal victory" for free speech. Publishing Perspectives also weighed in, providing additional comments from the AAP and the Authors Guild.
---
Related Posts