News: Academic Publishing Weekly
Building robust prompts for LLMs, forthcoming fall reads, and a look back at academic Twitter
Posted on September 1, 2023 in News
By Choice Staff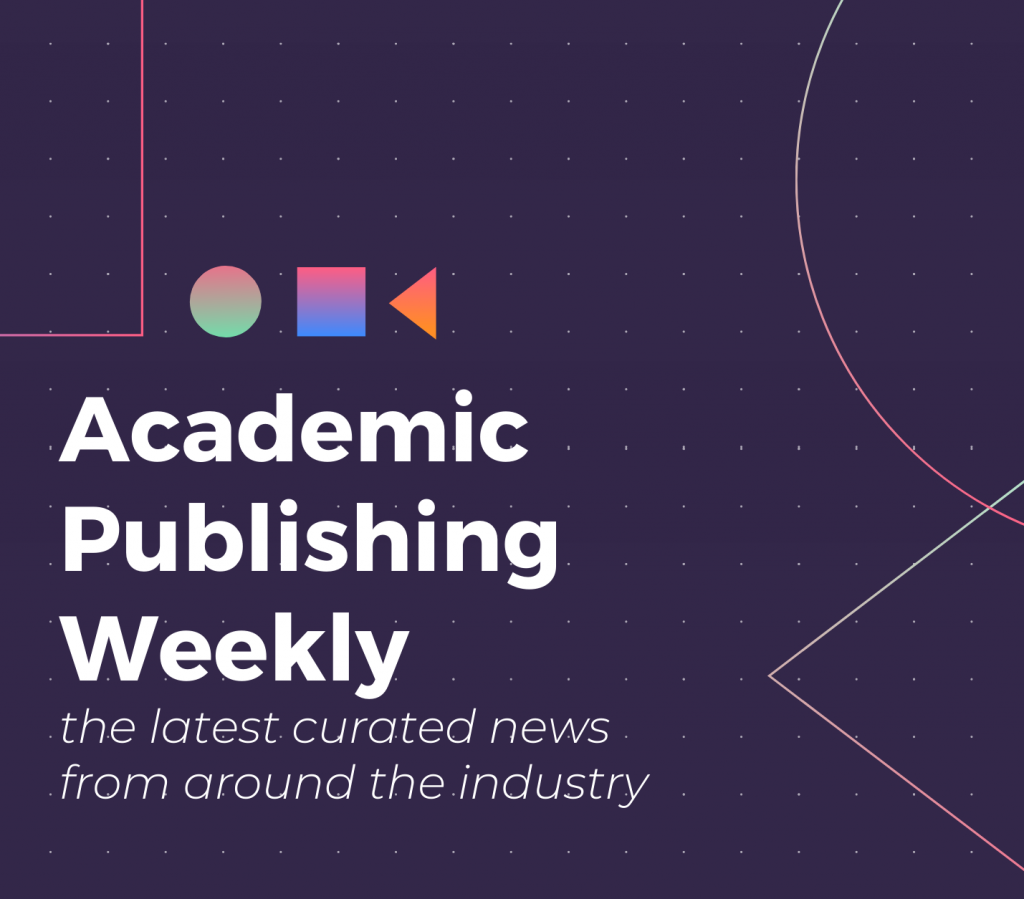 A Case for Public Research and the Tension Between Hyperspecialization and Interdisciplinarity
In response to declining levels of public trust in postsecondary education, The Chronicle of Higher Education's Karin Fischer called on institutions to recognize and reward community-based research. Fischer explained that higher ed's focus on discipline-specific scholarship often disincentivizes faculty to conduct research that directly impacts the public, further noting that community-based research is rarely considered for promotion, tenure, and publication in high-profile journals. Stressing that although some universities are working to acknowledge public research, Fischer concluded that decisions shouldn't be left up to individual departments to avoid variation across disciplines. In a similar vein, Roohi Ghosh, ambassador for researcher success at CACTUS, examined higher education's emphasis on both hyperspecialization and interdisciplinarity. Acknowledging the need to balance the breadth offered by interdisciplinary research and depth afforded by those with hyperspecialized knowledge, Ghosh recommended that institutions encourage cross-disciplinary collaboration and provide more recognition for interdisciplinary work. Ghosh also emphasized that researchers "should aim to build a T-shaped skillset, where the vertical line in the letter T symbolizes the proficiency and specialized skills within a particular field, while the horizontal line represents the capacity to cooperate across diverse disciplines."
---
Texas Book Rating Ruling and Is it Finally the End of Academic Twitter?
Interviewing a dozen academics, The Chronicle of Higher Education's Zach Schermele contemplated the future of academic Twitter (or X, or whatever) and its impact on the higher education community. Schermele offered a look back at Twitter's rise and how it contributed to scholarly partnerships, career opportunities, and overall prestige in the academy for faculty and administrators. At the same time, he underscored the perplexing updates and how vitriol and hate speech proliferated on the app since Elon Musk's takeover last year. Overall, Schermele found that despite the flock of scholars leaving the platform, for now the online world lacks a sufficient replacement for the "sort of 21st-century virtual faculty lounge" Twitter created. In other news, judge Alan D. Albright will issue a preliminary injunction against "Texas's controversial new book rating law," originally set to take effect on September 1st. The law would have forced booksellers "to review and rate books for sexual content under a vaguely articulated standard as a condition of doing business with Texas public schools," and lead to book banning or "parental permission" to access certain titles. Bookstore owners, authors, and the American Booksellers Association praised the decision.
---
---
Assessing Global Research and an Open Access Publishing Pilot
Gearing up for the G20 summit later this month, Clarivate released the results of The Annual G2O Scorecard – Research Performance 2023 report. Examining the research performance of members in the G20, the report found that the United States's Category Normalized Citation Impact (CNCI) and Collaborative CNCI are on the decline, while Saudi Arabia holds the "highest average CNCI of any G20 nation at 1.41." As for open access, the report revealed above-average humanities output in Brazil and that in the UK "in 2022 more than half of output was published in OA journals." Continuing on the topic of OA, Frontiers announced a publishing pilot with the University of California, enabling science authors from the university's campuses to publish OA in 20 Frontiers journals. In an effort to increase publication in underrepresented disciplines, the participating journals focus on the humanities and social sciences and sustainability.
---
---
ChatGPT Prompts and Student Use and the Benefits of Preprints
First, in an opinion piece for Inside Higher Ed, Andrew Higgins, an associate professor of English at the State University of New York at New Paltz, argued that substantive data on student use of ChatGPT is severely lacking, and, therefore, drastic measures against the software may prove unnecessary. Higgins used his own classes in the past year as examples of how to communicate with students on AI-use and called for increased scholarship on the issue. Further, he recommended faculty familiarize themselves with AI tools and craft assignments that don't easily lead to plagiarism. In other ChatGPT news, Dustin Smith, the Co-founder and President of AI and data intelligence solutions platform Hum, examined how to improve prompts for large language models (LLMs). Smith provided tips on how to build robust prompts for LLMs and offered several examples of how Bing, Bard, and ChatGPT responded to certain prompts. Last, Damian Pattinson and Emily Packer of eLife summarized preprint review and curation, touting the benefits of expanding preprint practices. Pattinson and Packer highlighted several organizations that have introduced preprint review and curation services, and how these projects can bring recognition to authors beyond journal impact factor and journal name recognition.
---
End of Summer and Forthcoming Fall Reads
Fall booklists abound as we head into September. First up, The LA Times spotlighted forthcoming nonfiction titles, biographies, and works of historical fiction. Topics include AI, public health, and women in the arts, with Courtney Thorsson's The Sisterhood: How a Network of Black Women Writers Changed American Culture from Columbia University Press making the cut. Next, The Millions looked at highly anticipated September releases, featuring a biography of Betty Friedan, author of The Feminine Mystique, from Yale University Press. Last, Literary Hub shared several end of summer reads, highlighting books about vampires, misogyny, and Oxford University Press's Murder in a Mill Town: Sex, Faith, and the Crime that Captivated a Nation by Bruce Dorsey.
---
Related Posts