News: Academic Publishing Weekly
Transparent textbook prices, anticipated fall books, and a look at Altmetric's calculation model
Posted on August 27, 2021 in News
By Sabrina Cofer, digital media assistant, Choice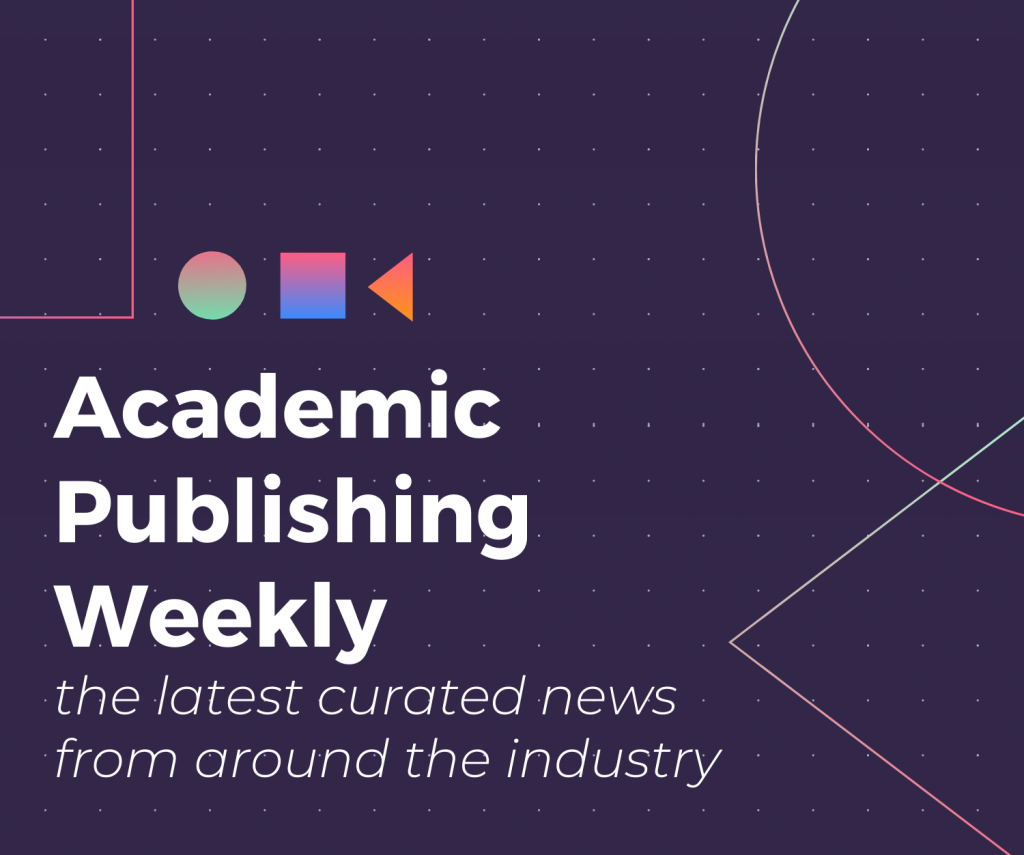 Transparency Push on Textbook Prices
This past June, Oregon signed a bill that will require the state's public colleges to display textbook prices before enrollment. House Bill 2919 came in the wake of students decrying the lack of transparency around textbook costs—"on average, students spent $186 each on textbooks and course materials in the fall of 2020." Publishers have taken note of student grievances; "inclusive-access" textbook programs and digital subscription services have become more common in recent years. Ella Meloy, a student who testified on behalf of the bill's passage, noted, "These hidden fees are an equity issue." [Inside Higher Ed]
---
It's Friday: Here's Some Good News
The Association of American Publishers released its June 2021 StatShot report, revealing encouraging numbers in the education sector. While "total revenues across all categories were 'essentially flat'" in June 2021, education sales saw a welcome jump. This past June, education revenues were up 13 percent compared to June 2020, and according to year-to-date numbers, higher education materials increased 15 percent in comparison with January-June of 2020. AAP believes this boost was in response to "rebounding business" when many believed the pandemic was finally receding in the US. We were so young back then. [Publishing Perspectives]
During the pandemic we have seen what happens when the scientific community moves with great speed and clarity of purpose. It has clearly signaled that open science is the most efficient way to tackle issues that have a significant and direct effect on the lives of the general public and is making great strides to put this into meaningful action.

Nicola Jones and Nick Campbell,
Can Open Science Help Fight Climate Change?
What does the climate crisis have to do with open science? Nicola Jones and Nick Campbell, both of Springer Nature, argue that the COVID-19 pandemic has demonstrated the effectiveness of global, free-flowing information when fighting crises, so "doesn't the same hold true for climate and environmental concerns?" Jones and Campbell discuss the importance of publishers developing sustainable development goals that look outside academia. They believe that publishers need to acknowledge and attract greater public interest in order to establish integrated policy and support. Jones and Campbell walk through several open science initiatives at Springer Nature, and how other publishers can bridge the gaps between open research and fighting climate change. [Research Information]
---
---
The Altmetric Debate
This week, publishing consultant Phil Davis looked into Altmetric's grading system, questioning a March 2021 decision to change the weight of Twitter interactions when calculating Article Attention Scores. Davis walks through a couple of examples of scores on recent papers, arguing that the numbers "don't add up." He asks that Altmetric "adopt a fully-transparent evaluation model where users know exactly what every media type is worth, or ditch the number entirely." The article spurred a discussion in the comments on what true transparency would look like, and the difficulty of measuring an article's circulation in the first place. [Scholarly Kitchen]
---
Bring on the Autumn Reads!
Though we recently looked at the phenomenon of summer reading ("Why Summer Reading?), this week we're highlighting several fall book lists to keep the momentum going into the cold months. The New York Times picked out "19 New Books Coming in September," which include titles from Oxford and Princeton. The LA Times wrangled together 30 of its most anticipated titles—both fiction and nonfiction—that will come out this September through December. Last, if you prefer charts over lists, Literary Hub released a handy flowchart, walking you through which "Big Fall Book" you should pick up, including fiction and nonfiction. Has anyone heard of this Sally Rooney? Seems like she might be going places!
---
Related Posts