News: Academic Publishing Weekly
Federally funded research in the US goes public, the PRH trial reaches closing arguments, and online conferences receive another close look
Posted on August 26, 2022 in News
By Choice Staff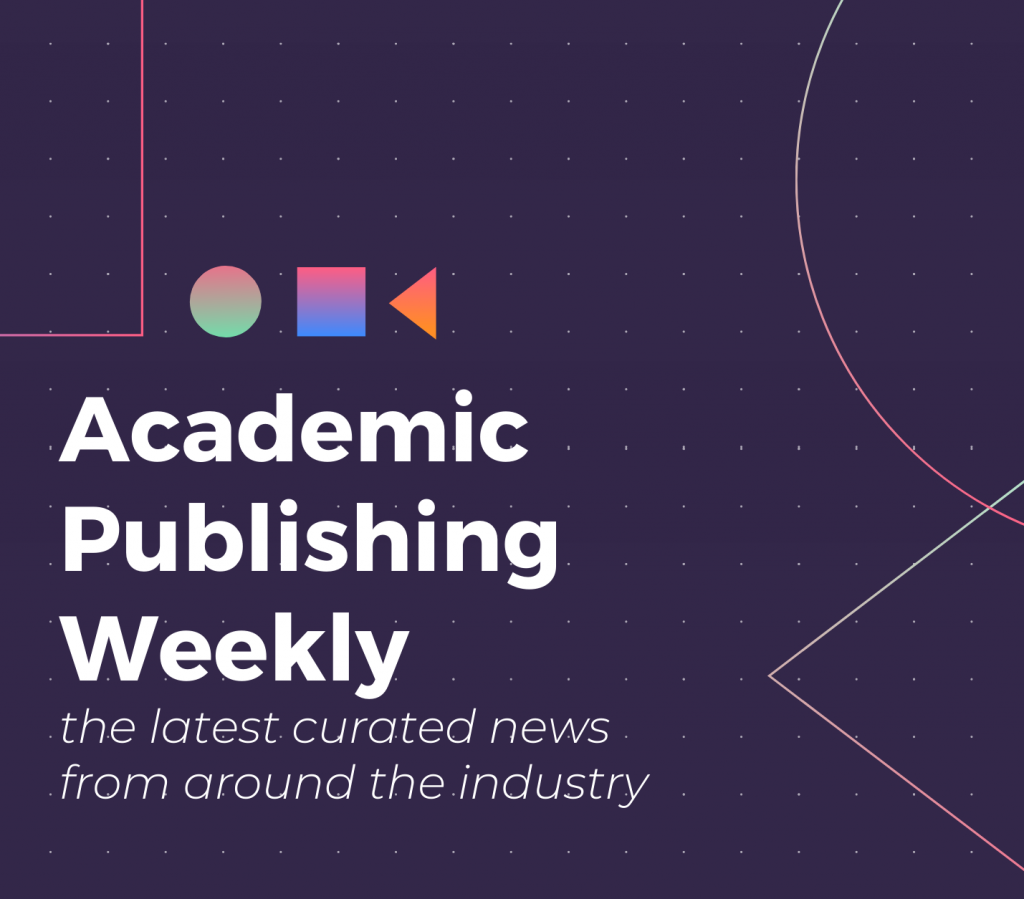 Eliminating Scientific Research Paywalls
This week, the White House Office of Science and Technology Policy (OSTP) announced that all federally funded research data will be made accessible for public use by 2026. In particular, "All agencies will [be required to] fully implement updated policies, including ending the optional 12-month embargo, no later than December 31, 2025." The OSTP Blog notes that this new policy will remove longstanding paywalls, increasing access to important and timely scientific research findings. [OSTP Blog]
All members of the American public should be able to take part in every part of the scientific enterprise—leading, participating in, accessing, and benefitting from taxpayer-funded scientific research. That is, all communities should be able to take part in America's scientific possibilities.

Dr. Christopher Steven Marcum and Dr. Ryan Donohue, OSTP Blog
Open Access Monographs, Amazon Troubles and HSS Publishing
To commemorate publishing half of its 2022 monograph program open access, directors from the University of Michigan Press walked through the development of the program's financial model. The directors highlighted the importance of stakeholders contributing to publication costs, noting, "if the stakeholders who benefit contribute their share, there is no reason why the humanities literature should wither behind a paywall while the sciences go open." In other news, Amazon has cut back on book orders, leading some to wonder if it suggests a "deprioritization of books." Amazon, however, disputes these claims. Last, the Society for Scholarly Publishing's Humanities and Social Sciences Publishing Professionals pilot has begun. Karin Wulf of Scholarly Kitchen interviewed the facilitators on how the pilot plans to address issues in HSS publishing.
---
Another Take on Online Conferences
In response to an Inside Higher Ed opinion piece published earlier this summer, Maha Bali, George Station, and Mia Zamora provide another perspective on online conferences. In particular, the writers offer suggestions based on Equity Unbound's Mid-Year Festival 2022, a virtual event on developing strategies for open educational practices. The writers underscore the importance of hospitality and community building, countering the argument that remote conferences are isolating. Bali, Station, and Zamora recommend centering accessibility and scheduling events intentionally. They also stress the importance of diverse organizers, as "Many academic events are organized by people who are mostly from one institution, one country or one professional organization." [Inside Higher Ed]
---
---
International Publishing News Part I
Porter Anderson of Publishing Perspectives raised several international publishing and copyright concerns. First up, Anderson examined rising paper prices, specifically citing apprehensions from the Federal Association of Printing and Media. Anderson noted that countries around the world are experiencing the increased producer prices, as the "issue [ripples] back and forth through the international markets of book publishing." Next up, Anderson analyzed results from an IOP Publishing survey on international physical science researchers, finding that the majority of respondents experienced funding barriers to publishing open access. Of note, the most concerned researchers were based in Latin America, India, and Pakistan.
---
International Publishing News Part II
In additional international publishing news, the Association of Learned and Professional Society Publishers (ALPSP) issued a response to the U.K. Intellectual Property Office's new exception that allows unrestricted commercial text and data mining of copyrighted materials. The ALPSP specifically raised concerns over how the exception will impact small publishers and open access initiatives. Publishing Perspectives also weighed in, detailing the response from a coalition of publishing organizations that believe the exception will "seriously undermine the United Kingdom's intellectual property framework." In other news, South Africa's Wits University Press celebrated 100 years of publishing; The Conversation reflected on the press's history and significance. Additionally, Rutgers University Press is expanding into the United Kingdom with a new office. Rutgers University Press director Micah Kleit emphasized that, "As our list becomes more global, we feel it's important to have a presence outside the U.S. to reflect the strength of the list and aid in its continued success."
---
PRH Trial: Takeaways & Impact on Libraries
As the Penguin Random House vs. Department of Justice trial comes to a close, Ed Nawotka of Publishers Weekly covered last week's closing arguments. In particular, Nawotka highlighted DOJ's John Read's comment that PRH "can close, merge, refocus imprints; they can admonish editors not to take risks, they can deny them money for advances….internally without violating the law." Nawotka also surfaced PRH attorney Dan Petrocelli's point that market shares don't accurately indicate competition. The New York Times also reported on the trial, considering what the case revealed about the book business. In particular, NYT emphasized how a small number of books generate the majority of profit and the difficulty of predicting a book's success. Library Journal provided additional insights, looking at how the merger would affect library pricing and licensing for eBooks. Lastly, The New Yorker questioned if the publishing industry is centered on creativity or profit.
---
Related Posts