News: Academic Publishing Weekly
Tips for tackling predatory journals, new Special Interest Groups, and how "educational intimidation" bills lead to self censorship.
Posted on August 25, 2023 in News
By Choice Staff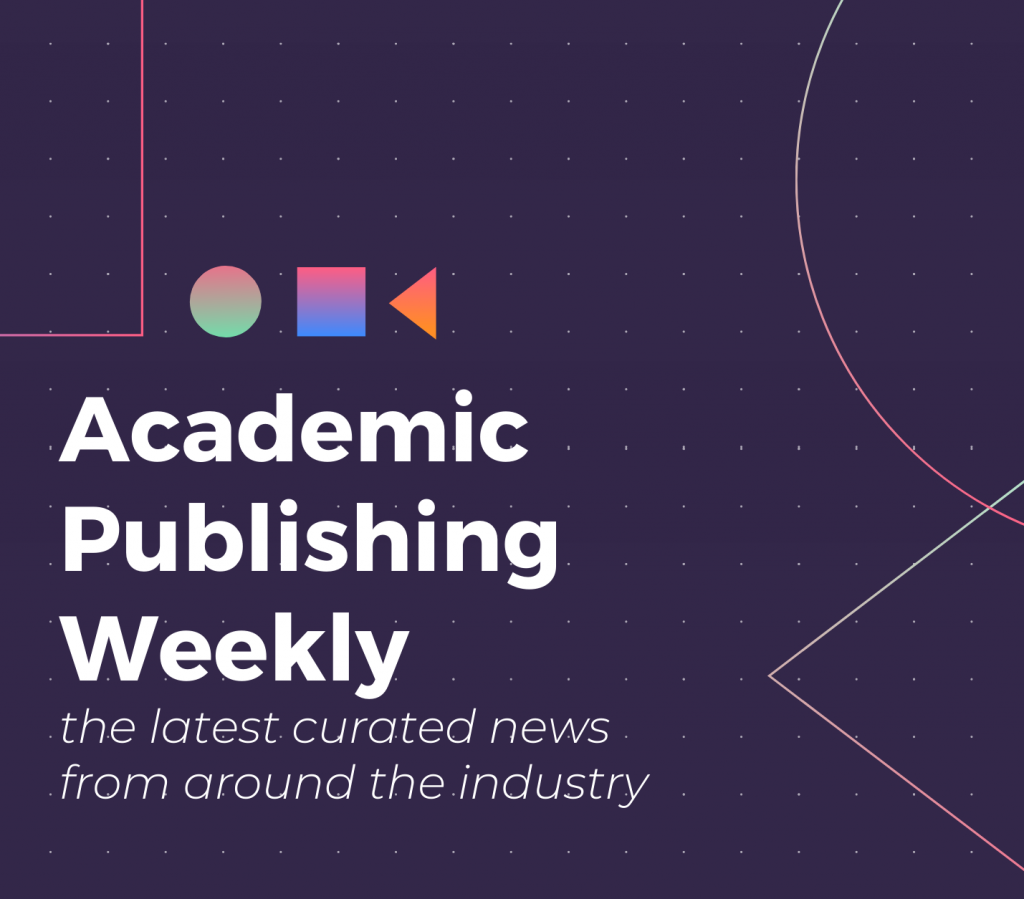 Updates to Texas Book Rating Lawsuit and the Rise of "Educational Intimidation" Bills
Building on its previous analysis of "educational gag orders," PEN America's latest report on censorship bills in the United States revealed that legislation is increasingly leading librarians and educators to self-censor. Tracking close to 400 "educational intimidation" bills dating from early 2021 to June 2023, PEN found that legislation including vague book rating standards, criminal punishment for those who don't comply, and opt-outs for courses lead instructors to remove materials due to fear of punishment. PEN also reported an increase of proposed anti-LGBTQ+ provisions this year, warning that they will create a hostile environment for students and limit their ability to learn about multiple viewpoints. Next, Federal Judge Alan D. Albright scheduled a second hearing for the closely watched case surrounding Texas's recent book rating law. Publishers Weekly underlined Judge Albright's concerns over the bill's language, the Texas Education Agency's ability to review books assigned a "no rating," and noted that he "acknowledged that having publishers and vendors decide what was 'sexually explicit' according to 'community standards' was problematic." The second hearing is set for next week, with Judge Albright's decision expected before the law goes into effect on September 1st.
---
How AI Can Aid Book Censorship and Impact Academic Publishing
Iowa's Mason City Community School District is enlisting the help of ChatGPT in response to recent state legislation dictating which books can appear in school libraries. Popular Science's Andrew Paul clarified that the district developed a list of frequently targeted books in its collection and then "administrators asked ChatGPT the specific language of Iowa's new law, 'Does [book] contain a description or depiction of a sex act?". Paul also highlighted comments from Mason City Community School District's Assistant Superintendent of Curriculum and Instruction Bridgette Exman, who stressed that the district did not have enough time to filter its library collection without the help of AI due to the law's approaching deadline. Also on the topic of AI, Scholarly Kitchen's Haseeb Irfanullah examined how the technology can benefit the publishing industry beyond article submission and dissemination. Irfanullah addressed AI's potential to assess publishers' alignment with the UN's Sustainable Development Goals, provide increased recognition for voluntary contributions like peer review, and protect research integrity by taking a proactive approach to paper mills.
---
---
Tips to Avoid Predatory Journals and Perspectives on OA Policy Pitfalls
Sarah Kember, director of Goldsmiths Press, and Amy Brand, director and publisher of MIT Press, considered the drawbacks of recent open access policies in a recent opinion piece for The Chronicle of Higher Education. In particular, Kember and Brand raised concerns over how the push toward OA may lead to increased consolidation and prioritize larger publishers who have the means to sign numerous transformative agreements and charge expensive article processing charges (APCs). In response, Kember and Brand underscored the importance of investing in university presses and suggested forming an "international network of university-based publishers, libraries, and other public-knowledge providers [who] could work together, balancing paid-for and open research content in a way that is sustainable rather than extractive, and that still values the research itself." Next up, information and communication professor Chérifa Boukacem-Zeghmouri provided tips for combatting predatory journals, drawing on a recent survey of authors who submitted to the publisher OMICS. Boukacem-Zeghmouri found that the majority of targeted researchers tend to be from low- and middle-income countries who lack an understanding of appropriate publishing practices and called on institutions to provide more informational resources about the industry and "ensure that publication is not the sole determinant of a researcher's career and reputation."
---
---
Scholarly Partnerships and Special Interest Groups for Academics
IOP Publishing and the University of Texas System (UT System) announced a new transformative agreement, providing UT System researchers with the opportunity to publish open access at no cost across IOPP journals. Lorraine Haricombe, Vice Provost and Director of the UT Libraries, underlined the benefits of the partnership, noting that, "Making our research openly available for anyone to read through our transformative agreement with IOPP will help us reach even more people globally and exponentially expand the impact of our work." Next, faculty at the University of North Carolina Greensboro will be able to publish their work OA in IGI Global journals as part of the independent publisher's Open Access Journal Program. Last, the Association of Learned and Professional Society Publishers (ALPSP) created six Special Interest Groups on topics including open peer review, marketing, and the Sustainable Development Goals (SDGs). Geared towards ALPSP members and a larger community of scholars, the virtual groups will provide networking opportunities and a space to discuss challenges facing academic publishing.
---
American Book Award Winners and New August Titles
The winners for the 2023 American Book Awards were announced this week, following a unique format without categories or nominees. Selected titles range from short fiction, captivating memoirs, and collections of poetry including Sherry Shenoda's Mummy Eaters from the University of Nebraska Press. Literary Hub also commented on several August releases, highlighting titles on women's rights, the intricacies of bookselling, and the false promise of the American Dream. The list also spotlights books from university presses, including Marcel Chotkowski LaFollette's Writing for Their Lives: America's Pioneering Female Science Journalists from MIT Press and Princeton University Press's Surreal Spaces: The Life and Art of Leonora Carrington by Joanna Moorhead.
---
Related Posts