News: Academic Publishing Weekly
Employees talk WFH policies, UKRI pushes OA, and Peer Review Week approaches
Posted on August 6, 2021 in News
By Sabrina Cofer, digital media assistant, Choice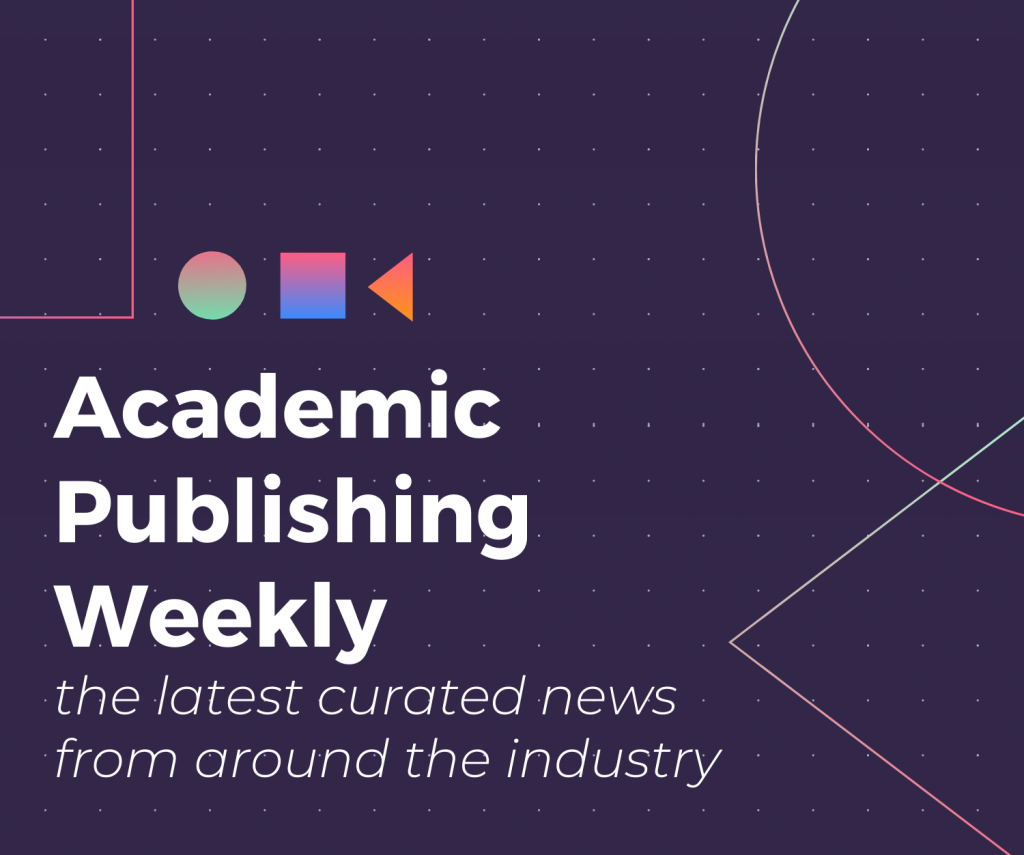 A Closer Look at the Pearson App
Last week ("Textbooks Get the App Treatment"), Pearson announced a new textbook app for students, generating some buzz in the academic publishing world. This week, Rick Anderson looks at why Pearson is offering this product, its potential value, and—most importantly—whether or not students will use it. Anderson digs into the psyche of today's undergraduates: Do they feel any sort of brand loyalty to textbook publishers? How much are they spending on class materials in the first place? Are the app's features (flashcards, quizzes, audio versions) useful enough to warrant paying for a subscription? After all, Gen Z'ers are a tough (emo, internet-savvy, TikTok-using) nut to crack. [Scholarly Kitchen]
---
What's Your Company's WFH Policy?
As the Delta variant complicates what many hoped would be an un-pandemic-like summer, organizations have put their office returns on hold. While HarperCollins and Hachette revise their reopening plans, Slate asks: Do workers actually want to go back to the office? The testimonials reveal that some employees quit their jobs when work from home policies were rescinded. Others balked at companies downsizing office space, which created cramped quarters similar to the work environment at home. Altogether, workers expressed a shared value for flexibility and compassion from their employers; once a company played the strong arm, staff looked elsewhere for their paychecks. [Slate]
At the beginning of 2021 I learned that my company would have a 'strong preference' for local employees to come back to the office. I started job hunting that week and just started a great position that's fully remote. I respect an employer's right to have employees where they want, but that comes with the employee's right to work how they want.

Slate Magazine
Across the Pond, "Strict" Open Access Implementation Afoot
This week, Britain's governmental research funding agency UK Research and Innovation (UKRI) announced that any paper financially supported by the organization must be made free to read on the publication date. This policy—scheduled for April 2022—mirrors Plan S, the open access initiative that requires all research funded by public grants to be OA-compliant. While many applaud UKRI's decision, others fear it could leave some authors behind—UKRI remains up in the air on whether it'll cover an author's OA fee in hybrid journals that lack transformative agreements. This uncertainty feeds into questions of green versus gold open access routes and rights retention strategy policies. Has free stuff always been this complicated? [Nature]
---
---
August Independent Press Finds
It's official: we've reached the dog days of summer. Have you already checked off all your TBR summer books? Are you itching for some last-minute vacation reads? This week, Literary Hub asked booksellers around the country to recommended their favorite August titles from independent presses. The list runs the gambit from a deep dive into radical right political philosophy, to a novella on synchronized swimmers, to a personal memoir that recounts Lebanon's political and economic crises and last summer's explosion in Beirut. Presses include: Yale University Press, Graywolf Press, Scribe, Fitzcarraldo Editions, and Other Press. [Literary Hub]
---
Are You Ready for Peer Review Week?
This year's annual Peer Review Week fast approaches, scheduled for September 20th-24th. 2021's theme—chosen through an open global survey—is "Identity in Peer Review," promising programs that will "highlight the role of personal and social identity in peer review and ways the scholarly community can foster more diverse, equitable, and inclusive peer review practices." The events will include webinars, interviews, and interactive social media activities that cater to academic publishers, scholarly societies, researchers, universities, libraries, and (obviously) peer reviewers. Co-chair of the 2021 PRW steering committee Jayashree Rajagopalan stated, "Peer review is more than just a process. It is a teeming, thriving ecosystem that functions as a whole due to — and despite — the distinct roles played by each of the stakeholders involved in it." Love the passion! [Association of Learned and Professional Society Publishers]
---
Related Posts