News: Academic Publishing Weekly
Vitriolic peer reviews, an analysis of the scholarly publishing market, and free expression challenges
Posted on August 19, 2022 in News
By Choice Staff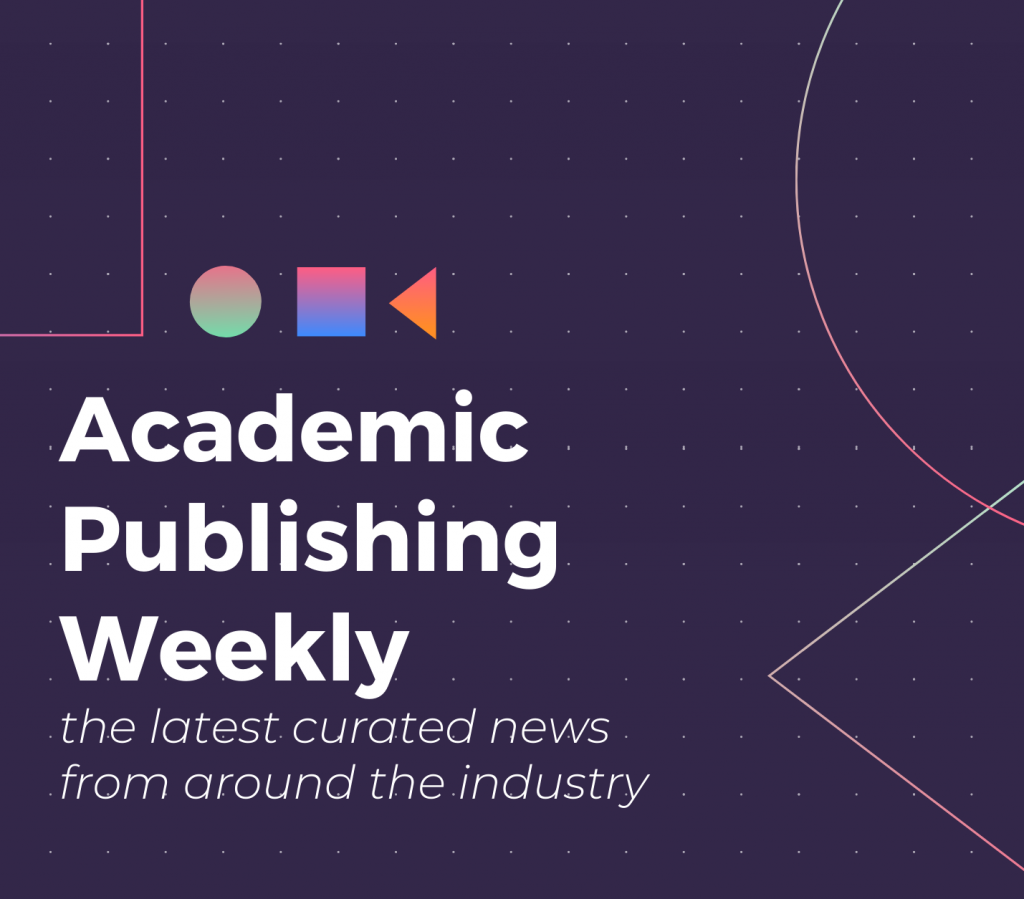 PRH CEO Takes the Stand
This week, Penguin Random House CEO Madeline McIntosh took the stand in PRH's trial against the Department of Justice to endorse the planned acquisition of Simon & Schuster. In particular, The New York Times highlighted McIntosh's denouncement of the government's limited focus on "anticipated top-selling books." McIntosh emphasized that this grouping of books—titles with advances of $250,000 or more—is not a distinguished part of the market and that the publishing industry extends beyond the Big Five publishers. Markus Dohle, chief executive of PRH worldwide, further explained that "there are no special editorial, sales or marketing groups that handle projects with advance levels over $250,000." Publishers Weekly also reported on McIntosh's testimony, underscoring McIntosh's assertion that since determining advances is a subjective process, the merger wouldn't adversely impact authors or competition for anticipated best sellers.
Rather than being an educational process that can help scholars improve their research and catch errors, peer review has become an arena where it is acceptable to critique and tear down others.

Avi Staiman, Scholarly Kitchen
Demoralizing Peer Reviews
Looking at the changing peer review landscape, Avi Staiman, founder and CEO of Academic Language Experts, explored how reviewers are moving away from constructive criticism. Noting that "authors feel 'battered' rather than 'bettered,'" Staiman addressed how peer reviews are becoming less instructive, causing authors to doubt the importance of their work. Staiman attributed demoralizing reviews to the volunteer culture of peer review and lack of editor oversight. Turning to Humanities and Social Sciences (HSS) book submissions for guidance, Staiman noted that if editors get involved early on in the research process, they can help provide authors necessary critique and direction. As Staiman emphasized, peer reviews should help authors "sharpen their methods, refine their arguments, and consider alterative perspectives." [Scholarly Kitchen]
---
Scholarly Publishing Market Trends
In the latest update to Delta Think's data analysis of scholarly publishing, Dan Pollock investigated how publication output has changed over time. Looking at annual growth rates, Pollock found that "publication output is accelerating, while the growth in the publication venues is slowing." Additionally, Pollock analyzed how publisher size affects output, finding that smaller publishers' output steadily increased over time. Thus, although the market appears highly polarized, it has actually become less consolidated. However, 2021 disrupted this trend, as large publishers increased their market share. Pollock attributed the anomaly of 2021 to lagging data and COVID-19, but questioned if it suggests that market consolidation will increase once again. [Delta Think]
---
---
New Journals, Partnerships, and Looks into Infrastructure
First up, Cambridge University Press announced that Critical Pakistan Studies, the "first international journal devoted to the study of Pakistan and its people," will publish open access in January. The publisher noted that the journal "will analyze, discuss, and seek to understand the varied and multi-layered contexts that constitute Pakistan and its people." Next up, Aries Systems Corporation, a systems software provider, and Ripeta, a software and services company, are partnering to ensure the accuracy and reproducibility of scientific research. The collaboration will automate manuscript assessment throughout the submission process, increasing the accuracy and speed of scientific research reporting. Lastly, Roger Schonfeld of Scholarly Kitchen analyzed scholarly publishing's digital infrastructure. In particular, he commented on private equity firm Thompson Street's investment in publisher platform partner Silverchair, considering the content platform's future strategic investors.
---
Free Expression & the Freedom to Read
Among increased book bans and censorship, PEN America released a report on educational gag orders, also known as state legislative proposals that limit education on topics such as race, sexuality, and U.S. history. The report found that educational gag orders increased by over 200 percent in 2022, noting that this year's proposed orders were more punitive and more likely to target higher education. PEN noted that "punishments have frequently been harsher, proposing fines for institutions and even criminal charges for teachers." In addition, free expression debates continued to proliferate following an attack on novelist Salman Rushdie. Publishing Perspectives reported on the violent event, highlighting the International Publishers Association's (IPA) call for increased efforts to protect authors' and publishers' freedom of speech. The New York Times also weighed in, emphasizing authors' right to publish and the increasing weaponization of free speech.
---
Related Posts