News: Academic Publishing Weekly
Stakes of the DOJ/PHR trial, NFT textbooks, and accessible scholarly publications
Posted on August 5, 2022 in News
By Choice Staff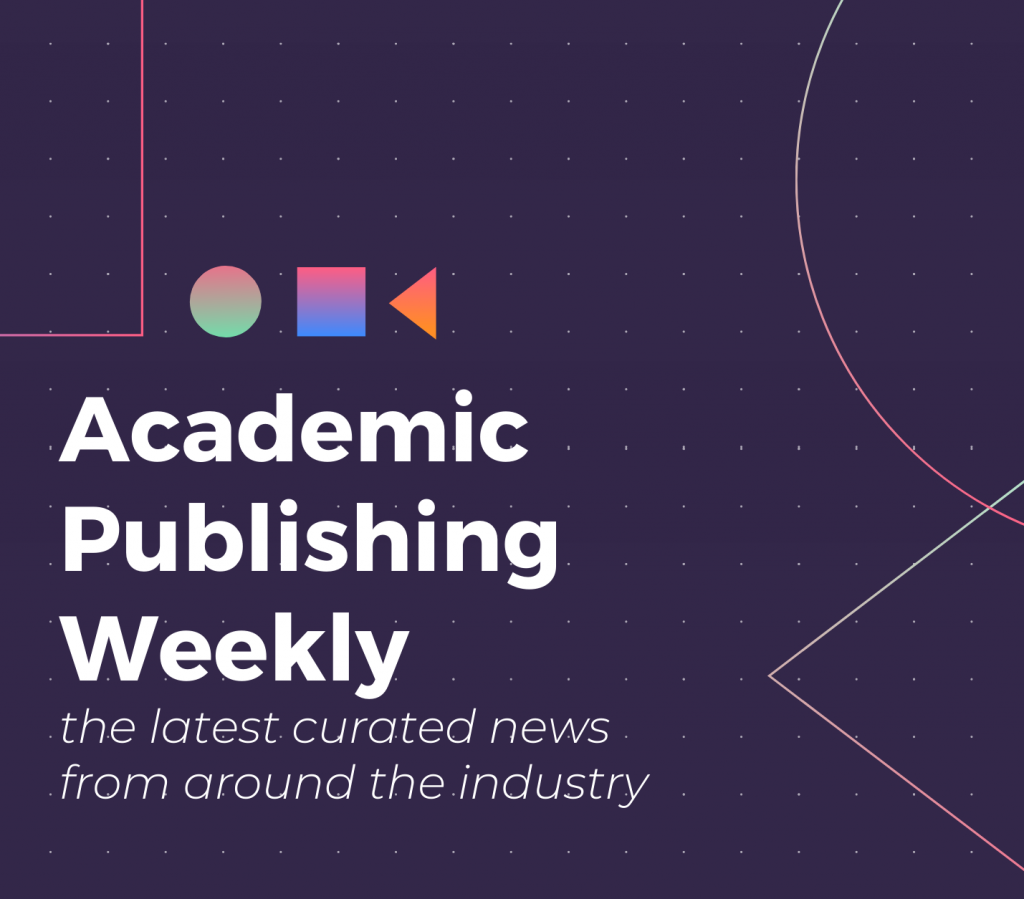 What's At Stake in the DOJ/PRH Trial?
With the Department of Justice and Penguin Random House trial beginning this week, The New York Times examined the stakes of PRH's potential acquisition of Simon and Schuster (S&S). In particular, The Times analyzed the prospective impact of the merger on small publishers, since a "Big One" would produce the majority of top-sellers. Novelist Stephen King noted during witness testimony, "The more big publishers consolidate, the harder it is for indie publishers to survive." The article also addressed concerns over the remaining large publishers consolidating, the costly consequences of a blocked deal, and implications for future antitrust cases. Publisher's Weekly also reported on the trial, highlighting testimonies from S&S CEO Jonathan Karp and King.
---
NFTs in Higher Education
In an effort to recover losses from secondhand sales, Pearson is planning to sell textbooks as non-fungible tokens (NFTs). NFTs store digital data on a blockchain, or decentralized ledger, and can track ownership of a product. Lucy Knight of The Guardian explained that the majority of textbooks are resold by students and publishers don't profit from the additional sales. Andy Bird, CEO of Pearson, remarked that since NFTs can trace item possession, publishers can "participate in every sale of that particular item as it goes through its life." Knight noted that if Pearson's plan prospers, NFTs may become more widespread in the publishing industry. [The Guardian]
---
Higher Education Sales Continue to Fall
Higher education material sales continued to fall in the latest Association for American Publishers (AAP) Statshot report. Publishing Perspectives reported a decrease in all categories, with higher education revenues dropping around 10% from May 2021 to May 2022. In terms of year-to-date numbers, the AAP report found that higher education sales were "down 6.0% compared to the first five months of 2021." AAP noted that Statshot participant numbers can fluctuate, which may lead to incongruent revenue data across reports.
---
---
Are Online Conferences Accessible?
In an opinion piece for Inside Higher Ed, university lecturers Nolan Higdon and Allison Butler addressed shortcomings of remote and hybrid academic conferences. In particular, Higdon and Butler highlighted "the limits of infrastructure, the surveillance tactics enabled by online digital technologies, and the unseen labor associated with remote conferences." Higdon and Butler stressed the impact of online conferences on those without internet access, raising questions over digital infrastructure. They also mentioned privacy concerns in response to user surveillance, and noted the work that goes into building remote and hybrid conferences. The piece emphasized that scholars should analyze the reasons behind holding conferences and if they are really accessible to all. [Inside Higher Ed]
---
Journal Prestige's Impact on Author Reputation
Jack Grove of Times Higher Education analyzed the impact of research citation scores and journal prestige on authors' reputations, looking at results from a global THE survey [registration required]. Polling roughly 10,000 academic researchers, the survey found that "the perceived quality of the journal where a researcher publishes is the [second] most influential factor when forming an opinion on their academic standing." The survey results contradict recent pushback against bibliometrics for gatekeeping top journals. Grove noted that the survey results reveal how presumed journal quality can affect institutional connections and perceptions of research collaboration success. [Inside Higher Ed]
---
Increasing Accessibility in Scholarly Publications
This week Scholarly Kitchen looked at how to increase accessibility in scholarly publications, building on information presented in the "Building a More Connected Scholarly Community" panel at the 2022 Society for Scholarly Publishing Annual Meeting. The article centered on the importance of using alt text for images, noting that alt text aids disabled users and enhances navigation. The article also examined the benefit of born-accessible publishing and developing collective accessibility goals. Notably, Scholarly Kitchen writers emphasized that "only human authors can adequately apply the sort of critical thinking, empathy, and expertise needed to generate rich, descriptive text." [Scholarly Kitchen]
---
Related Posts