News: Academic Publishing Weekly
OER updates, book ban risks, and scholarly publishing communities
Posted on July 8, 2022 in News
By Choice Staff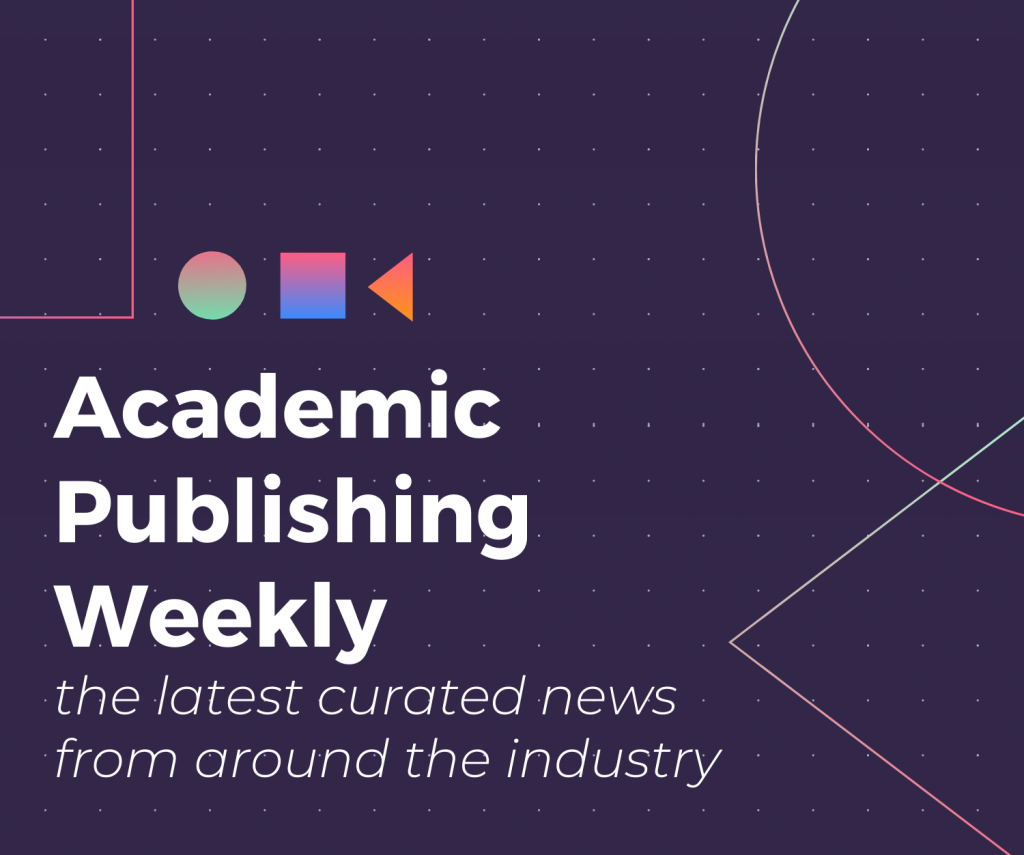 How Has the Pandemic Impacted Journal Citations?
Clarivate released its annual Journal Citation Reports (JCR), providing an in-depth analysis of the scholarly impact of academic journals. Looking at over 21,000 journals, the report found a jump in citations in the fields of "general medicine, critical care, public health, infectious diseases, immunology and basic biomedical sciences." In her evaluation of the report, Nandita Quaderi, editor-in-chief and vice president editorial of Web of Science at Clarivate, attributed the increase in medical journal citations to "the academic community's rapid response to the Covid-19 pandemic." The report also accounted for citation manipulation, discovering a new citation data anomaly. The process of "self-stacking," containing documents with "highly concentrated" citations that intentionally raise one's journal impact factor (JIF), was found in several journals and, if continued, will lead to suppression of JIF in the future. [Research Information]
---
New Trends in OER Usage
Bay View Analytics published its annual report, "Turning Point for Digital Curricula: Educational Resources in US Higher Education, 2022," surveying almost 2,000 instructors from over 1,000 colleges on the current state of higher education materials. Along with an unsurprising rise in digital resource use, the survey also found a sharp increase in awareness and employment of open educational resources (OER), as "for the first time, more than half of instructors said they were aware of OER." In addition, the survey described an uptick in Inclusive Access programs, the potential benefits of OER for publishers, and how OER materials provide greater flexibility for students. [Inside Higher Ed]
You know what your job is, you know what the best practices and standards are for your profession, and you're being made to do things that you know violate all of that.

Carolyn Foote, FReadom Fighters
Book Bans, Culture Wars, and Attacks on Librarians
This week, Elizabeth A. Harris and Alexandra Alter of The New York Times interviewed librarians and library associations on the increase in book bans—and, concurrently, the harassment librarians have experienced. Addressing the risks book bans pose to librarians and their careers, Harris and Alter reflected on the polarization of libraries and growing online vitriol. They emphasized mounting legislative pressure, with laws aiming to ease the process of removing books and challenging librarians' protection against prosecution. As a result, librarians have reported heightened personal and professional attacks, leading some to quit the profession. For more on the rise in book bans, you can listen to Choice's Toward Inclusive Excellence interview with Deborah Caldwell-Stone, Director of the American Library Association's Office for Intellectual Freedom and Executive Director of the Freedom to Read Foundation. [New York Times]
---
---
Scholarly Communication and Impact
In the latest Research Information news, David Stuart investigates the challenges of developing research metrics that go beyond the academy. Stuart addresses how there isn't a strong model for measuring societal influence, noting that "meaningful metrics have to reflect the complicated and diverse nature of the research." Tony Roche, CEO of Emerald Publishing, explains that unlike traditional metrics like citations, societal measures require both qualitative and quantitative data and lead to unrealistic ideas over what can be measured numerically. Next up, Springer Nature's Sowmya Swaminathan looks at how publishers can increase the use of preprints to advance open research. Despite authors' widespread knowledge of preprints and early sharing, Swaminathan finds that participation remains low. Attributing the disparity to concerns over recognition and misuse of data, Swaminathan suggests that "publishers have a powerful role to play in motivating, facilitating and shifting norms by offering integrated solutions" and emphasizing transparency efforts.
---
Conference, Acquisition, and Lawsuit Updates
Last week the American Library Association Annual Conference returned in person for the first time since 2019. With attendance from publishers and librarians alike, the conference had "consistent traffic" and broached important topics such as equitable e-book access and the increase of book bans. In other scholarly news, SPARC issued a report on Elsevier's recent acquisition of Interfolio, describing the risks of the acquisition, and emphasizing "the conflicts of interest that can be created when a single entity both publishes and assesses research." Lastly, the Clarivate/OCLC lawsuit has new developments, with a judge granting OCLC's request for a temporary restraining order against Clarivate. Both Clarivate and OCLC released statements on the order.
---
Community Building in Scholarly Publishing
The Society for Scholarly Publishing (SSP) announced a new program that aims to bring together professionals in scholarly publishing. Under the guidance of community facilitators and SSP's Community Engagement Committee, the Communities of Interest Network (CoIN) will allow publishing professionals to virtually gather "with others who share interests, concerns, and a goal of advancing their collective understanding or sharing best practices and ideas." The program will begin with two "pilot communities," The Humanities and Social Sciences Publishing Professionals and the Early Career Publishing Professionals, which will both launch by the end of July and are currently accepting applications. [Scholarly Kitchen]
---
Related Posts