News: Academic Publishing Weekly
2023 Booker Prize longlist, scholarly publishing partnerships, and the implementation of AI tools by scientific publishers
Posted on August 4, 2023 in News
By Choice Staff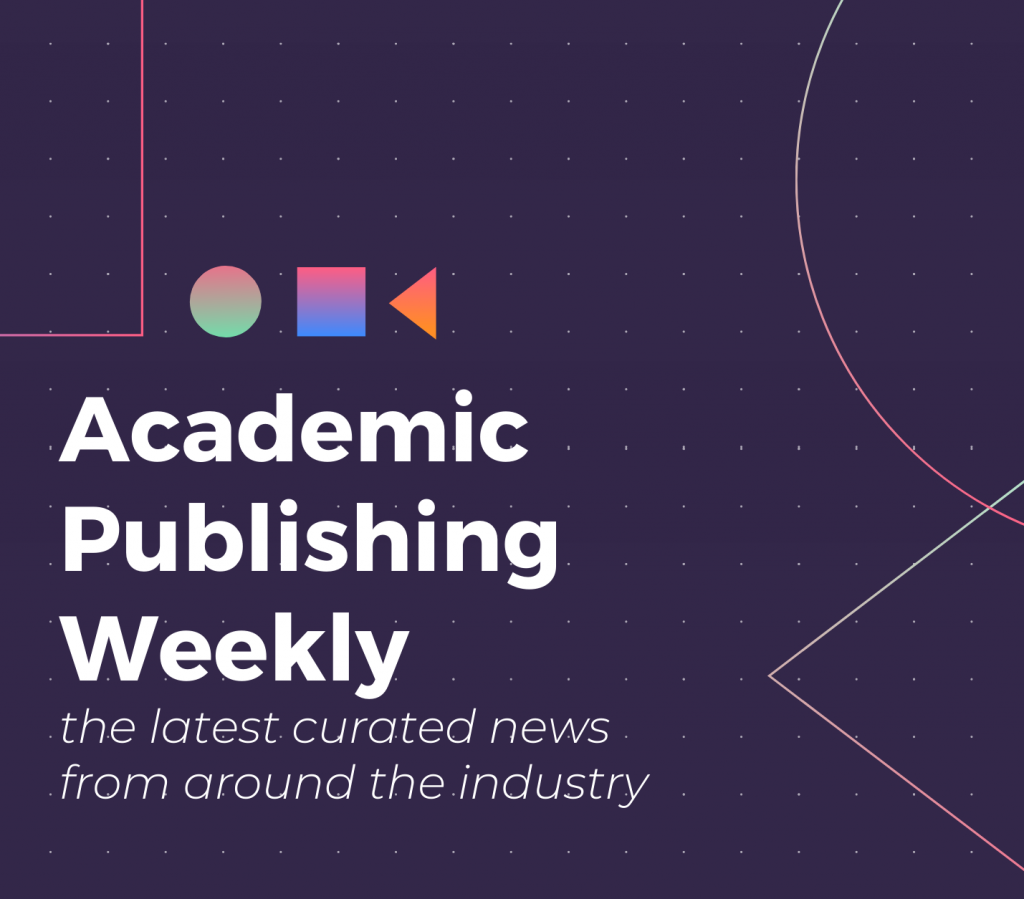 Censorship Lawsuit Update and Pushback Against Texas Library Closures
Federal judge Timothy L. Brooks issued a preliminary injunction in an update to the lawsuit against Arkansas's recent obscenity law. Specifically, Judge Brooks temporarily blocked the law's "availability" provision and "challenge procedure" that dictated which books librarians can put on their shelves. Andrew Albanese of Publishers Weekly further explained that the law will go into effect without the two provisions and highlighted Judge Brooks's claim that, "By virtue of its mission to provide the citizenry with access to a wide array of information, viewpoints, and content, the public library is decidedly not the state's creature; it is the people's." Publishing Perspectives also covered the ruling, spotlighting comments from the Association of American Publishers and other plaintiffs involved in the lawsuit. Next, School Library Journal covered reactions to the Houston Independent School District's plans to convert close to 30 libraries into discipline centers. Librarians took to social media to speak out against the decision, and the NAACP Houston President James Dixon publicized an upcoming protest planned at the district's central office.
---
Court Case Updates and Scholarly Publishing Partnerships
This week also marked a decision in the case against the Big Five publishers and Amazon, with magistrate judge Valerie Figueredo "recommend[ing] tossing the case against the publishers." That said, Publishers Weekly stressed that the court will continue to investigate claims regarding Amazon's monopolization of the e-book market, as Figueredo identified evidence to "plausibly allege that Amazon's conduct has allowed it to charge supracompetitive commission fees, leading to reduced competition in the e-book platforms-transaction market and higher e-book prices for consumers." The closely watched lawsuit concerning the Internet Archive also appears to be moving forward, with Judge John G. Koeltl issuing a deadline of August 11 for judgement recommendations. Turning to publishing partnerships, Dimensions is working with Oxford University Press (OUP) to make books and journals from OUP's Oxford Academic platform "fully indexed and discoverable in Dimensions." Last, the Big Ten Academic Alliance launched Big Ten Open Books in partnership with member libraries and six university presses. The project converts print titles from participating university presses into OA e-books, and the first collection focuses on gender and sexuality studies.
---
---
Chatbots Join Scientific Publishers and Pressures Put on Researchers
As big tech companies continue to integrate AI into their search engines, Nature's Richard Van Noorden reports that science publishers are close behind. Specifically, Van Noorden commented on Elsevier's Scopus AI and Digital Science's AI Assistant, both released this month, along with Clarivate's plans to include large language models (LLMs) in the Web of Science. Describing Scopus AI, Van Noorden explained that the tool aims to provide research summaries in a timely manner, using "a version of the LLM GPT-3.5 to return a fluent summary paragraph about a research topic, together with cited references, and further questions to explore." As for Digital Science's AI Assistant, the tool provides summaries and detailed results from abstracts in Dimensions' database. In other news, Roohi Ghosh, ambassador for researcher success at CACTUS, examined the complex skillsets demanded of researchers in today's publishing ecosystem. Noting the impact of regularly keeping up with technological advancements, open access, and the increasing demand to produce multidisciplinary work, Ghosh advocated for standardizing processes across the industry to lessen the load on researchers. Ghosh also mentioned the need to aid researchers with networking and communicating their work to a lay audience, along with the importance of considering the barriers non-native English-speaking researchers face.
---
---
AI and BookTok's Impact on Book Publishing
Continuing on the topic of AI, Elizabeth A. Harris and Alexandra Alter of The New York Times considered how the technology will influence the publishing industry. Harris and Alter surfaced differing opinions among publishers and authors, with some expressing copyright concerns and others beginning to use AI to aid with editing and promotion. They also stressed that since AI-written work can't be copyrighted, publishers are wary of licensing rights and must contend with how to publicize their human-written works among a flood of AI publications. Additionally, Harris and Alter underlined that books from academic presses and self-published titles are likely contenders for synthetic narration, with Judy Chang, director of product for Google Play Books, stating that using AI-narration is an attempt to "create a catalog for all those books that get left behind." Next, The Walrus's Tajja Isen analyzed TikTok's parent company ByteDance's entrance into book publishing. Highlighting the success of BookTok in elevating backlist titles and previously unknown authors, Isen addressed apprehensions that ByteDance's publishing company will capitalize on TikTok's algorithm to market its own titles. Isen underscored that despite the threat commercializing BookTok poses to readers who value the platform's authenticity and publishers who lack a promotional edge, ByteDance may offer a stronger buy-in for authors who desire a larger return on investment.
---
The Booker Prize Longlist and August Releases
This year's Booker Prize longlist features several debut authors and, according to chair of judges Esi Edugyan, "cast[s] new light on what it means to exist in our time." The list also includes books from numerous Irish writers, features several neurodiverse characters, and touches on topics of grief and community. The shortlist is set to be released in late September, and the winner will be announced on November 26. As for new releases, Book Riot shared upcoming nonfiction books that cover topics like disability justice, achievement culture, and family tensions. Among the titles releasing this month is Writing for Their Lives: America's Pioneering Female Science Journalists by Marcel Chotkowski LaFollette from MIT Press.
---
Related Posts