News: Academic Publishing Weekly
Funding open access, thoughts on AI, and the Supreme Court ruling on affirmative action
Posted on July 7, 2023 in News
By Choice Staff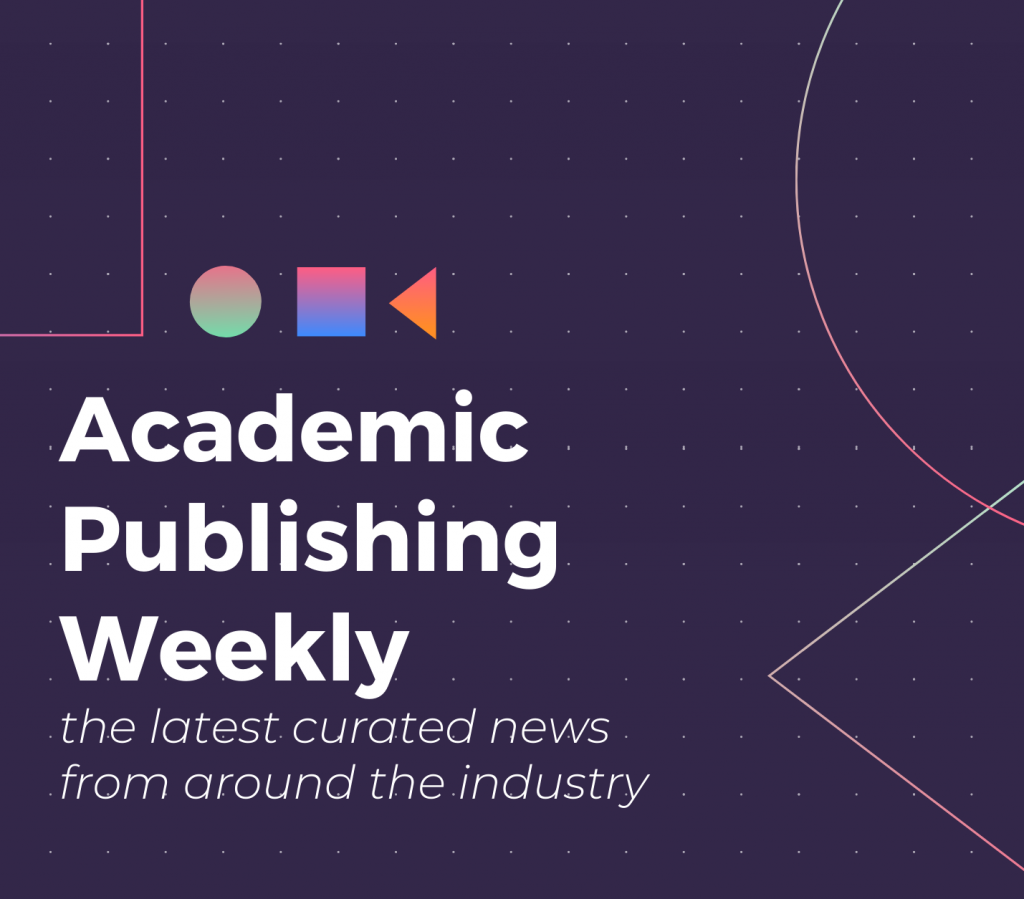 Affirmative Action, Diversity, and Next Steps
Last week the Supreme Court ruled against affirmative action in the closely watched Students for Fair Admissions v. President and Fellows of Harvard and Students for Fair Admissions v. University of North Carolina cases. The Chronicle of Higher Education's Andy Thomason and Sarah Brown explained that the Supreme Court deemed affirmative action a violation of the 14th Amendment's equal-protection clause and highlighted Chief Justice John Roberts's comment that race-based admissions "must comply with strict scrutiny, may never use race as a stereotype or negative, and must — at some point — end." Science's Jeffrey Mervis also covered the announcement, focusing on how despite the overall ruling, "a student's race may be relevant in the admissions process if an applicant discusses how it shaped them as an individual," which may prove useful in increasing minority representation in STEM. In a similar vein, law professors Demetria D. Frank, Darrell D. Jackson, and Jamila Jefferson-Jones underlined that universities need to address the impact of racism and classism in admissions in an opinion piece for Inside Higher Ed. The professors also acknowledged the impact of legacy admissions and stressed the importance of redefining merit to reflect students' circumstances.
---
Clarivate released its annual Journal Citation Reports (JCR), looking at the scholarly impact of over 21,000 journals. Of those journals, 9,000 received a Journal Impact Factor (JIF) for the first time following the expansion of JIF to Web of Science Core Collection journals, including those in the Arts and Humanities Citation Index. The latest update also featured a JIF with one decimal place, as opposed to the previous three, which "introduces more ties, which will encourage users to consider additional indicators and descriptive data when comparing journals." In other journal news, an Elsevier journal board is contemplating resigning yet again. The journal in question is Design Studies, with board members frustrated over the abrupt firing of Editor-in-Chief Peter Lloyd and the new target of publishing more than 200 papers per year compared to the usual 35. Board members raised concerns over the prioritization of quantity over quality, with Lloyd further noting that he may create a new journal if Elsevier maintains its decision.
---
---
Censorship News and Doubling Down on the Freedom to Read
Yet another censorship lawsuit is targeting Florida's "Stop W.O.K.E." Act. In an amicus brief, attorneys for the nonprofit publisher The New Press requested that the 11th Circuit Court of Appeals maintains a lower court's decision to bar the act from going into effect. In particular, the attorneys cited the act's potential impact on sales, stressing that, "This statute—which prohibits Florida professors in state colleges from endorsing an enumerated list of viewpoints, including those recognizing the existence of systemic racial inequality—has chilled the distribution of The New Press's books on Florida campuses." Also concerning Florida, Slate's Claire Woodcock spoke with several academic librarians in the state about the impact of new legislation and changes to library boards. The librarians underscored the vagueness of SB 266, which bars institutions from spending federal and state funds to advance diversity, equity, and inclusion, noting that the bill may adversely impact licensing agreements and threaten accreditation. In a more hopeful vein, the American Library Association and Association of American Publishers partnered with the Authors Guild and American Booksellers Association to republish the Freedom to Read statement 70 years after it was originally written.
---
---
As part of its first transformative agreement (TA) in Oman, IOP Publishing will provide researchers at Sultan Qaboos University with reading access and the opportunity to publish open access across IOPP journals. The partnership comes amid funding challenges across Africa and the Middle East that bar researchers from publishing OA. Next up, Edinburgh University Press developed an open access fund for University of Edinburgh staff members. The £250,000 fund will publish several OA research titles and "invest the sales revenue from the print editions of these OA books in the fund, to cover the costs for additional future OA publications." Also looking at OA funding, David Parker, co-founder and Publisher of Lived Places Publishing, proposed a new model in which publishers include funding "as an operating cost covered through revenue realization." Specially, Parker considered how allocating 5 percent of publishers' revenue could counter Book Processing Charges and provide increased opportunities for authors in the Global South. Lastly, Project MUSE is partnering with several distributors and university presses in Latin America to make Spanish and Portuguese titles available worldwide using Project MUSE's library acquisition models.
---
As TikTok's parent company ByteDance launches its book publishing company 8th Note Press, industry professionals deliberate how the enterprise will alter the market. The New York Times's Elizabeth A. Harris and Alexandra Alter noted that the company's robust marketing strategies act as a main selling point, as ByteDance has already begun offering royalties to self-published romance authors. Harris and Alter underscored several concerns from authors and TikTok users on whether ByteDance will use TikTok to publicize its own authors, making the app less user-driven and disadvantaging other writers. However, Harris and Alter also noted that "any new major new publishing company would need printing and distribution capabilities, and relationships with booksellers" to break into the print market. In other news, departures from Twitter continued this week, with academics considering new platforms such as Meta's Threads and the viability of LinkedIn and BlueSky. Inside Higher Ed's Lauren Coffey explained that academics are seeking a new place to connect with colleagues following viewing limits and an increase in bots on the platform.
---
Scholarly Conference Round-Up: Thoughts on AI
Artificial intelligence proved a hot topic at recent scholarly conferences, with scholars analyzing the technology's impact on librarianship, diversity, and the scholarly record. Attendees at IOP Publishing's international colleague conference, PubCon, looked at multiple facets of AI including the tech's potential to reorganize workflows, create summaries, and guide commissions. However, attendees also emphasized the importance of establishing governance on how to use AI ethically, especially given the vulnerability of early career researchers and undergrads. Similar concerns were echoed at the Society for Scholarly Publishing's annual meeting, with Scholarly Kitchen chef Tim Vines discussing whether the scholarly record is at risk. Vines stressed that AI detection will likely be covered by editorial offices, which already lack resources and training, and the solution of authors providing datasets may not be sustainable due to AI's potential to create fake code. By contrast, Jessica Miles, Vice President for Strategy and Investments at Holtzbrinck Publishing Group, highlighted the benefits of AI transparency and the scholarly community's resilience amid periods of technological change. Turning to libraries, the American Library Association's Annual Conference covered topics including accessibility, the librarian's role as an AI educator, and the importance of joint action.
---
Related Posts