News: Academic Publishing Weekly
Pearson drops a student app, a dive into digital pollution, and the COVID-induced spread of OER
Posted on July 30, 2021 in News
By Sabrina Cofer, digital media assistant, Choice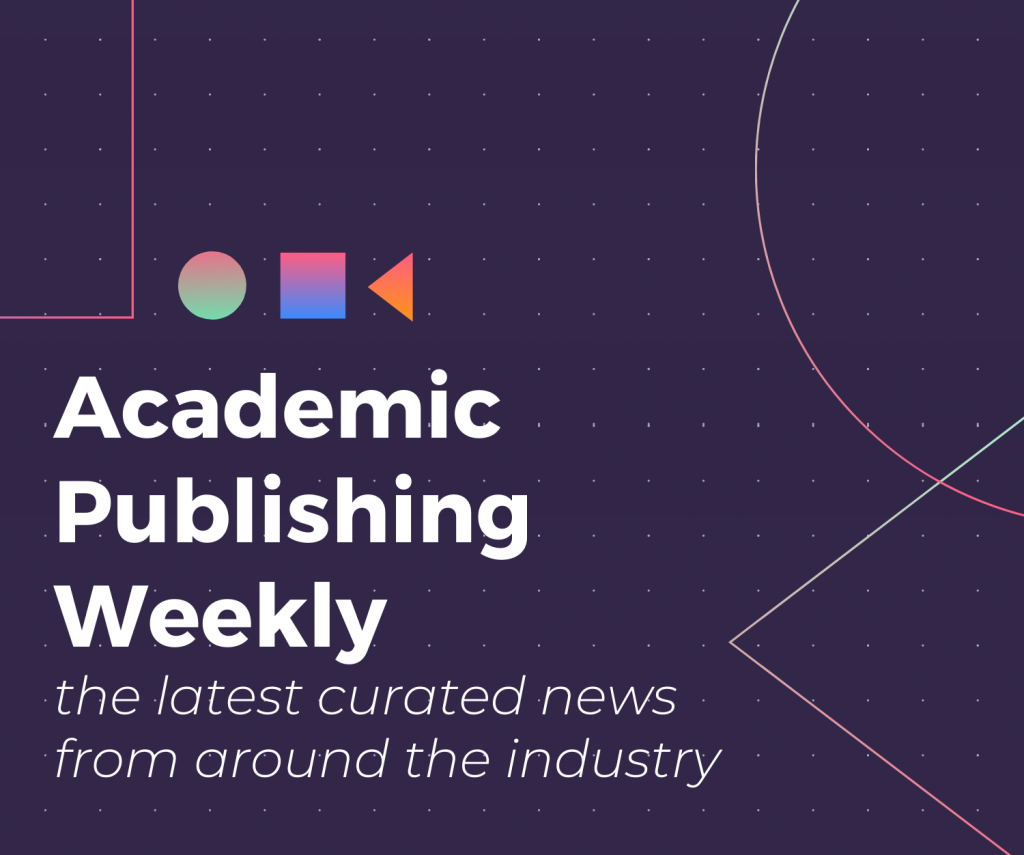 Textbooks Get the App Treatment
This week, textbook publisher Pearson released a digital application for students, which includes "a range of tools that will allow them to highlight sections of the textbooks, listen to audio versions, create note cards and take quizzes." Convenience doesn't come free, however; one ebook will cost students $9.99 per month while access to 1,500 ebooks costs $14.99 each month. Leaders in academic publishing see this move to mobile as "significant" and in competition with Cengage's similar app (which is free if bought with a Cengage product). Will students tap yes to download? [Inside Higher Ed]
---
So…The Move from Print to Digital Won't Save Us?
Liz Martin of IOP Publishing highlights the issue of digital pollution in publishing, specifically carbon emissions, which "are a result of the data storage and the network infrastructure needed to support the internet and store the content we access." Martin explains how difficult it is to actually track digital emissions, and emphasizes the need for collaboration to better understand our digital carbon footprint. In the meantime, Martin encourages publishers to take the pledge toward a sustainable future through renewable energy partnerships and an internal work culture that promotes "green" choices. Hybrid work schedule, anyone? [Research Information]
Every time we browse, communicate, meet online, upload images or stream videos a small amount of carbon dioxide is emitted and in the last year or so this has increased beyond expectations.

Liz Martin
Struggling to Gain Media Coverage?
Publishing research is only half the battle. Rebecca Fuoco of the Green Science Policy Institute explains how to gain recognition and (accurate) media coverage on scientific papers. Fuoco's tips include setting embargoes with reporters, finding a paper's "hook," partnering with relevant organizations or stakeholders, and more. Recognizing the danger of misleading headlines, Fuoco underscores the importance of having the last word on all press releases—prioritize facts over catchy headlines! [Nature]
---
---
The Spread of OER
Eileen Rhodes of the Connecticut State Community College Library dives into the integration of open education resources (OER) during the COVID-19 pandemic and their impact on student learning. Rhodes tracks the implementation of OER at various institutions, including the State University of New York (SUNY) system, Sacred Heart University, Michigan State University, and several community colleges. Many of the stories involve close partnerships between faculty and librarians, showcasing the significant role the university library plays in procuring course materials. Rhodes believes that OER will "no doubt play a larger role in academic librarianship in the future" and emphasizes the positives effects zero-cost learning materials have on students. Will the OER buzz continue after the return to campus? [Library Journal]
---
The Tenure Track Issue
Amidst a swirl of recent, controversial tenure rejections (UNC Sparks More Controversy), Graciela Mochkofsky investigates Harvard University's decision not to accept Latinx Studies professor Lorgia García Peña for a tenured position, forcing her to leave the institution. Mochkofsky walks through García Peña's impressive academic achievements and subsequent hiring and career at Harvard. With critical race theory currently under attack, Mochkofsky delves into Harvard's position on ethnic studies, its treatment of students of color, and the harassment García Peña faced while in her position. Many students and faculty vehemently opposed her dismissal, calling into question Harvard's tenure approval process, and the racial makeup of its faculty failing to match the growing diversity of its student body. [The New Yorker]
---
Related Posts