News: Academic Publishing Weekly
More peer review concerns, print material supremacy, and preparing for the DOJ/PRH trial
Posted on July 29, 2022 in News
By Choice Staff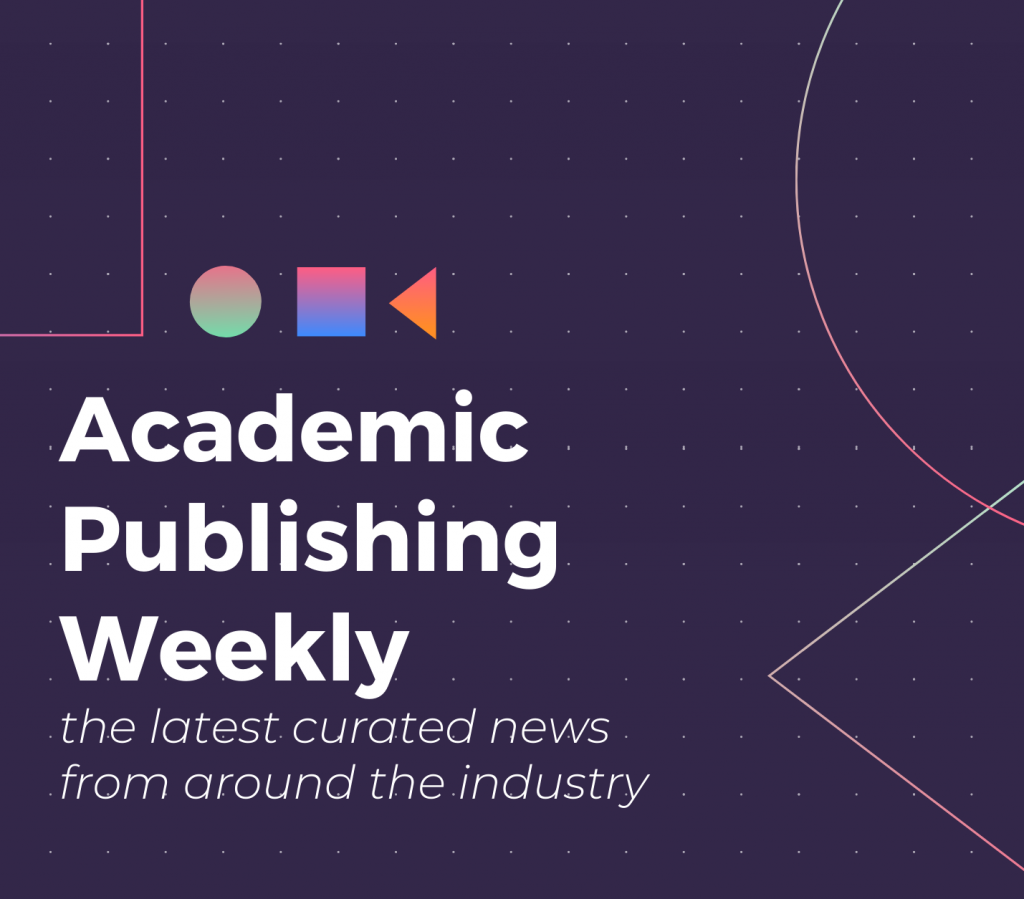 In a piece for Slate, author John Warner explored the mounting difficulty of finding peer reviewers, acknowledging problems within the scholarly infrastructure and highlighting a recent opinion piece from Inside Higher Ed. Warner noted that the peer review system originally acted like a gift economy, with researchers anticipating a reward for their services. Rewards often came in the form of tenure and promotion, however nowadays the number of tenured faculty is decreasing, along with institutional funding. Warner suggested restructuring faculty expectations and emphasized that academic institutions are "oriented around consuming those who intersect with it—students, faculty, and staff—as resources to be exploited." The Conversation also examined peer review complications, highlighting concerns over unpaid labor, reviewer speed, and transparency.
The operational necessity of institutions chasing tuition revenue is fundamentally at odds with the purported mission of educating those students and producing new knowledge through faculty research. We can't ask institutions to produce a public good while structuring them like competitors in an increasingly intense marketplace.

John Warner, Slate
Clarivate Expands Recipients of Journal Impact Factor
Clarivate Analytics announced that all journals in the Web of Science Core Collection will receive a Journal Impact Factor (JIF) in the 2023 Journal Citation Reports. The decision signals that the JIF will now extend to journals in the Emerging Sources Citation Index (ESCI) and Arts and Humanities Citation Index (AHCI). Scholarly Kitchen's Angela Cochran unpacks the decision, focusing on what this means for the ESCI journals. In particular, Cochran notes that journals in the ESCI can sit in "purgatory" for several years—therefore diluting their "emerging" status—which indicates that "Clarivate had two options — arbitrarily set a time limit for journals in the ESCI or give them all Impact Factors." Finally, Cochran predicts the future of Impact Factors, including a brief Q&A with Dr. Nandita Quaderi, Editor in Chief and Editorial Vice President of Web of Science, who answers any lingering questions on the announcement. [Scholarly Kitchen]
---
For Faculty, Print Remains King
Examining the results of the National Association of College Stores' "Faculty Watch" survey, Audrey Williams June of The Chronicle of Higher Education reported that print course materials are still the most widely used by faculty. The 2021 survey looked at data from close to 1,700 faculty members, finding that after a spike in 2020, ebook usage returned to pre-pandemic levels. Further, although the majority of faculty are aware of open educational resources, usage remains stagnant. June recounted, "Half of faculty members considered affordable textbooks to be a personal priority in 2021, but a smaller share chose budget-friendly course materials to help students." [The Chronicle]
---
---
University of California Goes All In on Nature
In the latest OA news, Springer Nature and the University of California system extended their 2020 deal, now allowing UC scholars to publish their work open access in Nature titles. Since the original agreement, Springer Nature journals saw a "three-fold increase" in UC open access articles in 2021. The new deal will run through 2024 and enables publication in "Nature, the Nature research journals, Nature Communications and Scientific Reports." The Chronicle also reported on the deal, noting the impact of high article processing charges and UC's previous attempts at implementing an open system.
---
Next week, the case between the Department of Justice and Penguin Random House over PRH's acquisition of Simon & Schuster will head to court. Andrew Albanese of Publishers Weekly provided background on the case, highlighting each side's argument. Albanese remarked that the DOJ plans to present the case as a form of monopsony, "when one firm becomes the sole or dominant buyer of goods or services," and noted that the DOJ's argument centers on threats to author advances and competition. PRH, however, will argue that the DOJ has no basis to its claims, instead contending that the acquisition will benefit authors. Shelf Awareness also weighed in on the upcoming trial and provided insights on the pretrial filings.
---
Booker Prize Longlist and PEN America's Centennial
The Booker Prize Longlist was announced this week, including both the youngest and oldest authors ever considered for the prize. Comprised of 13 titles, the "challenging, stimulating, surprising, nourishing" longlist highlights books from numerous independent publishers. The shortlist will arrive in September and the winner will be announced in mid-October. In other news, Ed Nawotka of Publishers Weekly reports that the literary and human rights organization PEN America is celebrating 100 years of advocacy. To commemorate the centennial, the New York Historical Society is hosting an exhibit of PEN materials through the summer and fall. With rising book bans, identity policing, and political upheaval, Nawotka notes that PEN continues to play a role in promoting literary rights. CEO of PEN Suzanne Nossel noted, "…since free expression is at the root of democracy, it is what we are here to fight for—and today, we have a real fight on our hands."
---
Related Posts