News: Academic Publishing Weekly
New OA projects and obstacles, incoming anti-DEI legislation, and a look at Threads
Posted on July 28, 2023 in News
By Choice Staff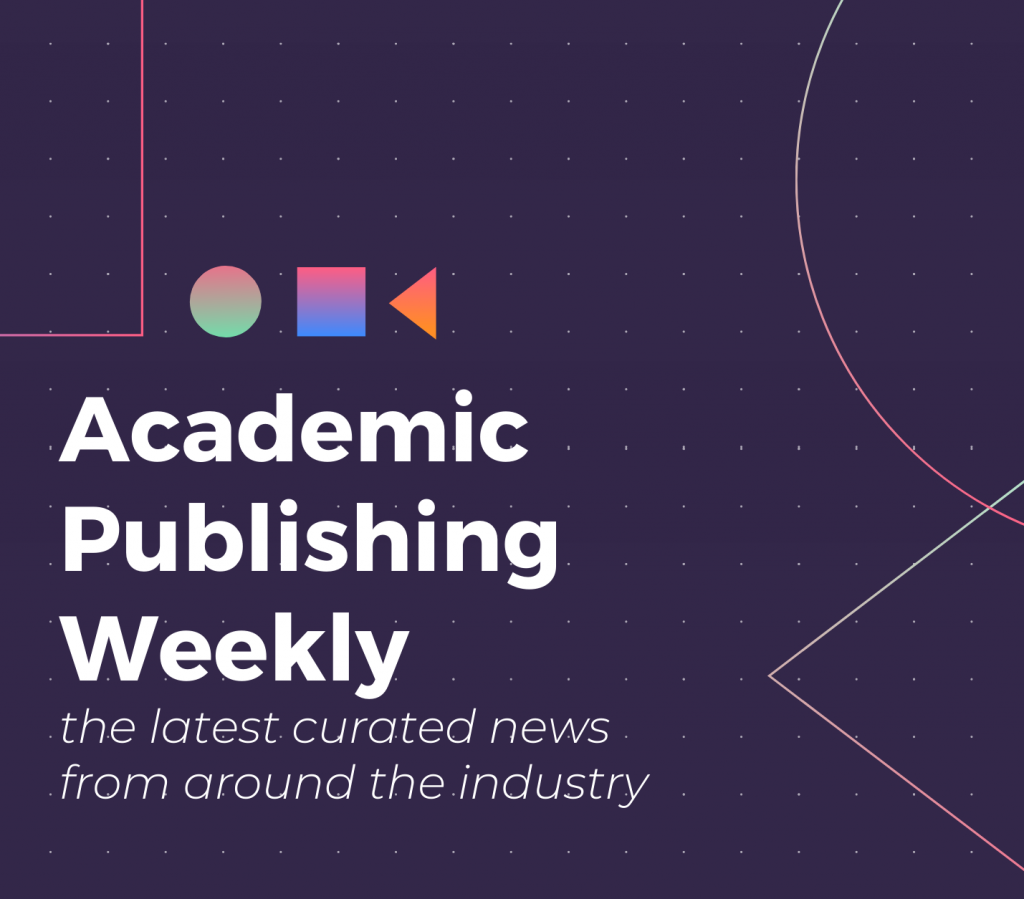 Nelson Memo Aftermath and Supporting OA in HSS
In response to pushback against the OSTP's Nelson Memo, Tom Ciavarella, head of Public Affairs and Advocacy in North America for Frontiers, questioned whether stakeholders are willing to stand up for public access to scholarly research. In particular, Ciavarella addressed a recent public access plan from the National Institute of Standards and Technology (NIST) that calls the memo's removal of a 12-month embargo into question, and the US House of Representatives' Appropriations Committee's Fiscal Year 2024 bill for the Commerce, Justice, Science, and Related Agencies Subcommittee that would bar funding for the memo. In response, Ciavarella called for publishers, especially those with a larger market share, to bolster trust in the memo and develop multiple OA models to support public access. In a similar vein, Peter Baldwin, professor at the University of California, Los Angeles and New York University, considered OA funding and how to support scholars in the humanities and social sciences (HSS). Specifically, Baldwin suggested that libraries can collaborate to help fund OA and HSS researchers could expand their publications to include preprints. Baldwin also noted that universities can choose to uplift open publications during the promotion and tenure process for HSS scholars and reviewers, emphasizing that the "decision to hire and promote based on work's quality, regardless of where or how it appears, is entirely in the universities' hands."
---
Open Access: Plan S, Working Group, and Pilot
Following the removal of over half of the journals in cOAlition S's OA initiative "Plan S," Dan Pollock and Heather Staines of DeltaThink analyzed whether the eliminated journals would've met their intended goals. Looking at data on the rejected journals, Pollock and Staines found that it will take more than five years for over half of participating journals to meet the target of publishing 75 percent OA content. Of the remaining journals, they predicted that nearly 40 percent won't meet their 2023 goals, but the majority left over will meet those for 2024. Next up, the National Information Standards Organization (NISO) is developing a working group to create a Recommended Practice regarding infrastructure for OA content. The working group will draw on the expertise of a range of stakeholders and address outdated workflows by "identifying gaps in the infrastructure for OA publications and agreements, developing terminology to describe the surrounding processes, and outlining best practices for exchanging data and analytics and metrics." Last, Taylor & Francis partnered with Jisc on a new OA model that takes a collective approach to funding OA books. The Pledge to Open pilot will enable institutions to fund several collections of frontlist titles and will publish the books OA if they meet their goals. Participating higher education institutions will be granted perpetual access and the interdisciplinary collections will center on world problems, such as climate change, race and racism, and women's health and rights.
---
---
Educators and DEI advocates in Texas are contemplating how to move forward as they prepare for Senate Bill 17 to go into effect this fall, banning funding for diversity, equity, and inclusion efforts in the state. The Chronicle of Higher Education's Maggie Hicks explained that higher education employees are concerned over colleges' eligibility for grants and expect difficulties in maintaining a sense of belonging on campus. Hicks further noted that those who violate the law will be put on leave and terminated if they continue to go against the bill, leading to anxieties over retention and the types of courses professors will be willing to teach. In other Texas news, several booksellers and publisher associations filed a lawsuit against a recent Texas law that requires vendors to rate books based on their inclusion of "sexual content." Arguing that the bill goes against the First and Fourteenth Amendments, the plaintiffs requested that the court issue preliminary and permanent injunctions. The New York Times' Alexandra Alter and Elizabeth A. Harris further stressed that the bill's vague language is already leading to self-censorship in schools and that independent bookstores don't have the resources or records to rate their titles. As Valerie Koehler, owner of Blue Willow Bookshop in Houston, underscored, "It's unfathomable to think that we would need to rate every book, not only ones that we'd sell in the future to schools, but also any books we've sold in the past."
---
---
AI Sparks Language and Career Readiness Concerns
Science's Sandeep Ravindran highlighted several projects working on AI tools for "low-resourced" African languages. Specifically, Ravindran looked at the work done by the pan-African volunteer project Masakhane, which aims to develop AI translation tools by using "smaller quantities of high-quality data." By creating its own data sets, Masakhane and similar projects hope to counter the lack of accurate data available in African languages, preserve native languages in the Global South, and help African communities better leverage the internet. Ravindran explained that Masakhane has also inspired new AI researchers, with Jade Abbott, co-founder of Masakhane, stressing that, "If the people who train the model understand the language, they can pick up issues in data sets." Also on the topic of AI, Cengage Group's 2023 Graduate Employability Report revealed that over half of surveyed graduates feel unprepared for an AI workforce. Many graduates also reported learning few employability skills during their time at university, though this year's respondents felt less underqualified for entry-level positions when compared to previous years. The report also surveyed employers, finding fewer requirements for a college degree, a prioritization of "uniquely human" skills, and apprehensions that entry-level positions could be wiped out by AI.
---
Thoughts on Peer Review and Threads
In a guest post for The Scholarly Kitchen, Laura Feetham, Reviewer Engagement Manager at IOP Publishing, underlined the effects of ghost-writing peer review reports on research integrity and advocated for increased reviewer recognition. In particular, Feetham discussed the importance of including and acknowledging early career researchers through co-review, citing IOP Publishing's recently updated peer review guidelines as an example of offering formal recognition to co-reviewers. Next, several Scholarly Kitchen chefs offered perspectives on Meta's Threads as academics continue to contemplate the platform's viability over Twitter. All of the chefs expressed concerns with Threads' functionality, mentioning the inability to search posts by hashtag and keep up with those you follow in a dedicated feed. The chefs also addressed the difficulty of building a robust community, the impact of science influencers, and how to approach the increasingly disparate landscape of social media.
---
Audiobook Publisher Deal and Changes in Taylor & Francis Leadership
Private equity firm KKR will sell the audiobook publisher RBmedia, potentially freeing up funding to acquire Simon & Schuster. As reported by Jim Milliot of Publishers Weekly, RBmedia has shown steady revenue growth despite being sold multiple times in the last decade, and employees will receive a payout once the company's sale to investment firm H.I.G. Capital closes. In other news, Taylor & Francis reported a boost of roughly 8 percent in revenue this year, in addition to over 50 percent growth from its parent company, Informa. Despite the positive trends reflected in Taylor & Francis's 2023 Half-Year Results report, chief executive Annie Callanan announced that she'll be moving on after six years with the company. Commenting on Callanan's departure, Stephen A. Carter, group chief executive of Informa, noted, "On behalf of Informa, I'd like to thank Annie for her leadership over the last six years, during which time the business has grown in scale and quality."
---
Related Posts