News: Academic Publishing Weekly
Volunteerism in scholarly publishing, audiobook engagement surveys, and the transformative-ness of transformative deals
Posted on July 23, 2021 in News
By Sabrina Cofer, digital media assistant, Choice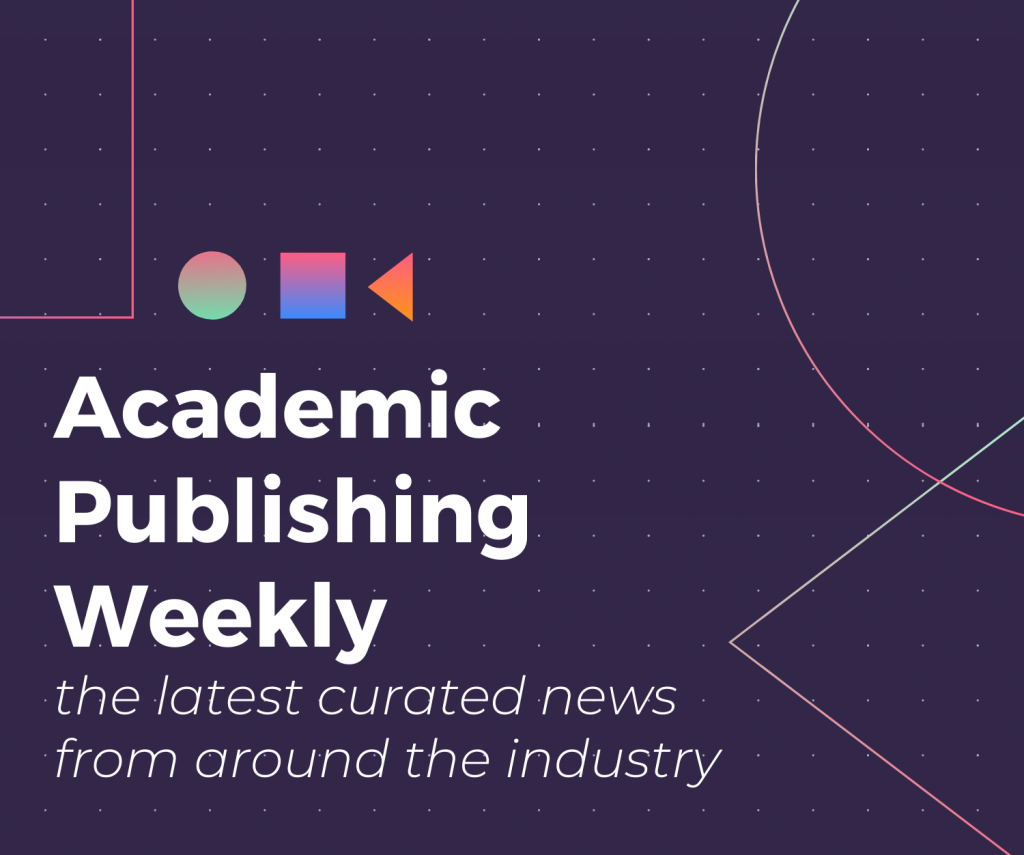 Have You Thanked a Volunteer Today?
Haseeb Irfanullah walks through the scholarly publishing process, highlighting the involvement of volunteers at every stage. From the "can you look this over?" in the manuscript-era to the faculty email chains for promotion, Irfanullah underscores how volunteerism supports the publishing ecosystem. While he notes that academia largely operates on a I'll-scratch-your-back-if-you-scratch-mine mentality, many offer their efforts in the name of academic duty or pure goodwill. Irfanullah asks, how much is this volunteerism worth? And how would scholarly publishing survive without it? [Scholarly Kitchen]
---
You Got a Light?
Or should I say, a charger? The e-cigarette company Juul recently funded an issue of the American Journal of Health Behavior, raising some eyebrows (and ethical questions). Juul paid $51,000 for a special May/June issue with "11 articles authored by Juul scientists or contractors that on the whole found reductions in adult smoking rates as smokers switched to electronic nicotine products." Reviewers of the issue reported that they weren't told of Juul's sponsorship "until they questioned 'fishy' aspects of the studies." Editor-in-chief of the journal Elbert Glover maintained that "all the manuscripts were sent through the full review process and not treated any differently than any other paper. There was nothing special with the issue other than being funded by the tobacco industry." Cut to Don Draper pitching to Lucky Strike reps: "It's toasted." [Inside Higher Ed]
I cannot help but think some of these transformative agreements are a commercial tactic to extend the status quo of maintaining revenue streams of the large publishers for another five years. And when this time is over, they may shrug and say, 'well five years wasn't realistic for a full transformation to open access.'

Fred Fenter
Rebecca Pool brings a European perspective to the open publishing conversation, highlighting the possibility of future transformative agreements between Elsevier and UK universities. In the process, Pool finds that some view transformative deals as a net negative, boxing out small presses and needlessly complicating the language of library-publisher agreements. Not to mention, for an initiative that boasts putting the author first, naysayers argue that the researchers don't actually reap many rewards. David Crotty at Scholarly Kitchen also shares a critical view of Plan S transformative deals, which he sees as "plagued with the end result of driving consolidation and reinforcing the dominance of the biggest publishers." [Research Information]
---
---
How Are Audiences Engaging with Books and Media?
The Audio Publishers Association's 2020 Consumer Survey and the Panorama Project, a "cross-industry research initiative," has revealed interesting tidbits on reader engagement and habits. The survey found audiobook listeners to be largely Millennials and Gen X'ers, more likely to carry a library card, and prone to owning books in multiple formats. The studies also looked audiobook listeners' favorite genres, cross-media discovery habits, and multitasking needs while listening. Audioheads are a loyal bunch, too: "Audiobook engagers are significantly more active across all book formats and buy more books than our general survey population." Make sure to tap into the audio market! [Publishing Perspectives]
---
Journals Adopt Rapid Name Change Policies
A collection of scientific publishers and societies have instituted new policies "that allow rapid and discreet author name changes to be made on digital editions of published works." These policies will cover articles, conference papers, books, and book chapters. So far, publishers include Springer Nature, Elsevier, Wiley, and more. This effort follows many transgender scientists speaking on the need for more painless and private name change practices in academia. Researcher Theresa Jean Tanenbaum, who's previously spoken about her experience with name change policies, noted: "This was a safety issue, a personal-equity issue and a labor issue." [Nature]
---
Related Posts