News: Academic Publishing Weekly
Academic conference models, DEI in scholarly journals, and forthcoming academic titles
Posted on July 22, 2022 in News
By Choice Staff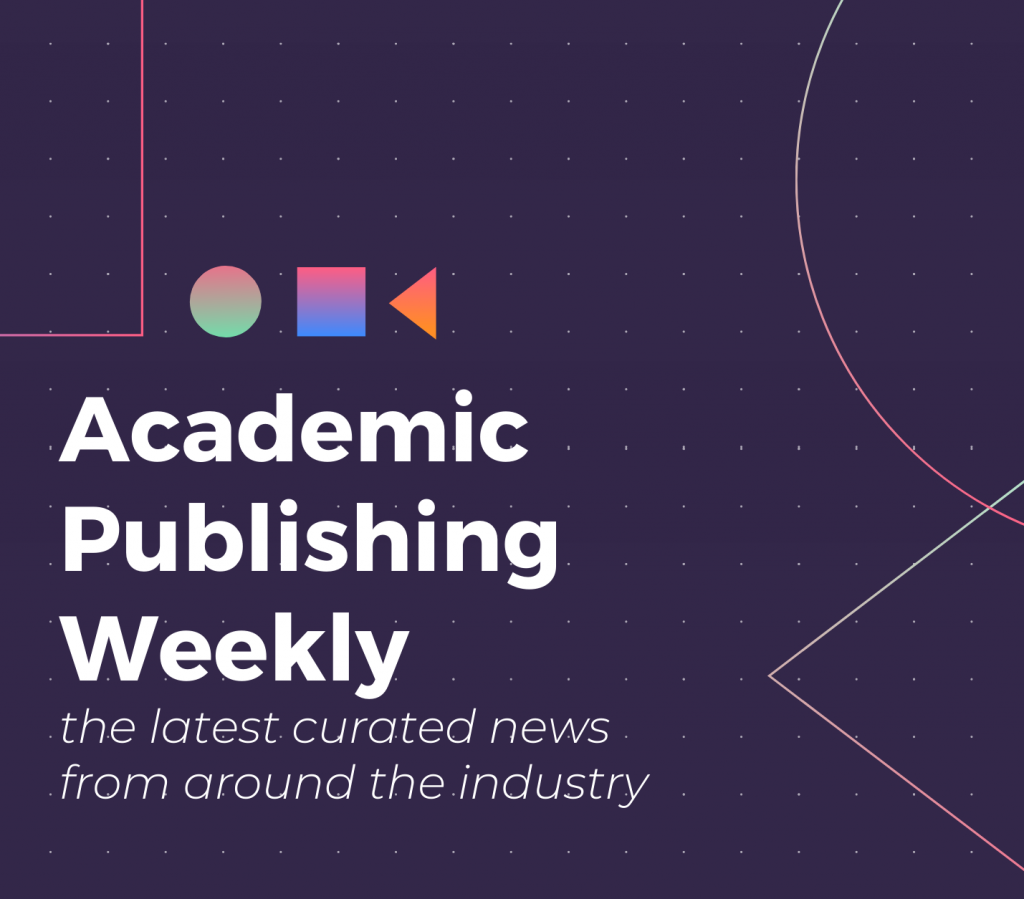 The Future of Academic Conferences
Amid the return to in-person conferences, Ithaka S+R is working with 17 scholarly societies to address the future of scholarly meetings. Despite support over a variety of hybrid models, Ithaka S+R reported that the cohort highlighted "the parallel meeting and the hub [and] spoke, favored as short- and longer-term options, respectively." Ithaka S+R noted that the parallel model involves multiple virtual events alongside a singular in-person conference, while the Hub and Spoke model includes a central meeting in conjunction with regional ones. Acknowledging the benefits of both in-person and virtual conferences, Ithaka S+R aims to create "more sustainable and accessible meetings that better facilitate scholarly communication." [Ithaka S+R]
---
Updates in Trade Publishing
Two years since assuming the position, senior VP and publisher Dana Canedy is leaving Simon and Schuster to pursue her writing, including a sequel to her 2008 memoir. The New York Times emphasized that Canedy was "the first Black woman to serve as publisher of Simon & Schuster's flagship imprint," with her departure occurring among calls for increased diversity in publishing. As Canedy mentioned, "The issue when you're 'the first' or 'the only,' is that to many, you represent an entire industry." In other news, this week HarperCollins union workers gathered on the picket line. John Maher of Publishers Weekly noted that workers are calling for "higher pay, improved family leave benefits, a greater commitment to diversifying staff, and stronger union protection." Maher also reported that union workers created a strike fund due to anticipated pay cuts.
---
Academic Journals and Their Role in DEI
In an opinion piece for Inside Higher Ed, Professor Steven Mintz of the University of Texas at Austin looked at how scholarly journals should handle the demand for greater representational and topical diversity, and how to consider their positions as political or apolitical enterprises. In response to a "profoundly offensive" Substack post concerning the editorial board and decision-making of the American Political Science Association, Mintz asserted that academic journals can address DEI concerns through inclusive authorship along with "methodological and theoretical diversity." Mintz also called for increased transparency, free scholarship, and suggested implementing long review essays and online forums. [Inside Higher Ed]
---
---
Advancing the Oxford Dictionary of African American English
Earlier this summer, Oxford University Press and Harvard University's Hutchins Center for African & American English announced a research project to publish the Oxford Dictionary of African American English (ODAAE). Now, the New York Times provides updates on the project's development and research strategies. The article includes comments from members of the project's advisory board and Henry Louis Gates Jr., Director of the Hutchins Center and ODAAE's editor in chief. Interviewees also offer history on African American English and its major contributions to the English language. [New York Times]
---
Gun Violence Resources and Short Books
In the wake of increased gun violence in the U.S., SAGE released a free research collection on gun control. Key topics include legislation, mental health, hate crimes, and gun violence in schools. The research is the latest in various SAGE collections that center on topical social issues. In other news, Springer Nature addressed the value of short books in scholarly publishing. Last December, Springer Nature acquired the Synthesis Collection of Technology, a collection of short books in the technology field. Touting the importance of the collection and synthesis titles as a whole, Springer Nature emphasized that short books combine the benefits of journals and books by providing timely information along with fundamentals—all with a shorter publication period.
---
Adding to Your Summer and Fall Reading Lists
As the summer continues to heat up and fly by, Scott McLemee of Inside Higher Ed shares upcoming university press titles. Topics range from the U.S. government and lockdown drills to analyses of Bob Dylan. For instance, The Peaceful Transfer of Power: An Oral History of America's Presidential Transitions from the University of Virginia Press and SUNY Press's Bob Dylan's New York: A Historic Guide will be released this fall, among titles from NYU Press, MIT Press, Michigan State University Press, and more. The New York Times also gathered recommended titles for this week, highlighting 13 new books varying between memoir, history, biography, and fiction.
---
Related Posts