News: Academic Publishing Weekly
Academics join Substack, responses to generative AI, and changes at PRH
Posted on July 21, 2023 in News
By Choice Staff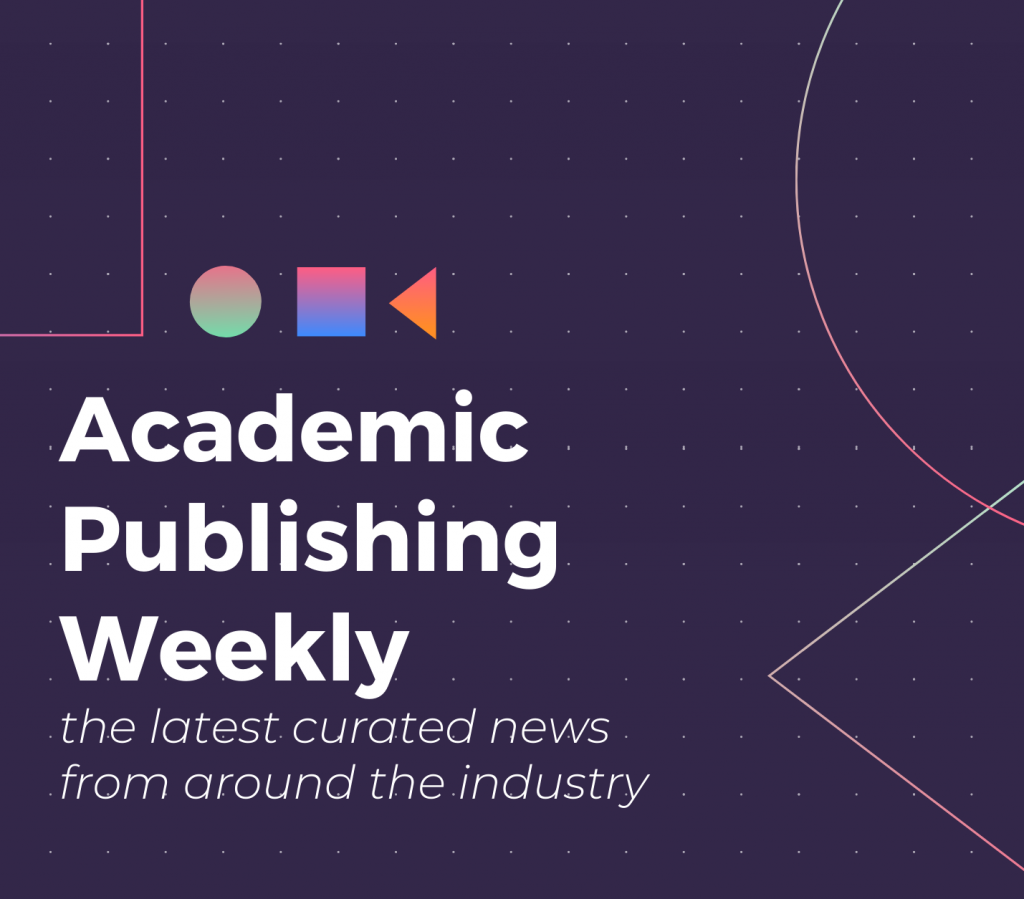 Generative AI: Help or Hazard?
Several scientific funding agencies are speaking out against reviewers' use of generative AI, with the National Institutes of Health (NIH) and Australian Research Council banning its use for peer review. Science's Jocelyn Kaiser underlined top concerns among agencies, including confidentiality, accountability, and copyright. As NIH officials stressed, "The originality of thought that NIH values is lost and homogenized with this process and may even constitute plagiarism." Next, Hong Zhou of The Scholarly Kitchen examined the benefits of generative AI in scholarly communication and what to expect in the future. Zhou provided clarity to AI terms like large language models (LLMs) and artificial general intelligence (AGI), also addressing how AI is becoming more autonomous and being integrated into other tech products. Zhou further touched on the importance of ensuring the accuracy of AI-generated content and the growing field of prompt engineering.
---
AI and Copyright
Following recent lawsuits against ChatGPT developer OpenAI, the Authors Guild published an open letter calling on AI companies to stop using copyrighted material as training data. The letter garnered thousands of signatures from authors and demanded AI leaders receive permission for copyrighted titles and compensate authors when using their materials. Commenting on the letter, Maya Shanbhag Lang, president of the Authors Guild, stressed, "It's only fair that authors be compensated for having 'fed' AI and continuing to inform its evolution. Our work cannot be used without consent, credit, and compensation. All three are a must." In a similar vein, several writers, journalists, and actors are pushing back against AI companies for using their data without permission. Sheera Frenkel and Stuart A. Thompson of The New York Times detailed numerous protective measures being taken by writers and companies, including putting data behind a paywall and avoiding sites that publish AI-generated material. Frenkel and Thompson also addressed recent efforts from fan fiction writers to derail AI-bots and warned that large AI companies will be difficult to counter due to their plentiful resources and large training corpuses.
---
---
Layoffs and Buyouts at Penguin Random House
As Jim Milliot of Publishers Weekly reports, this spring and summer several top editors accepted Penguin Random House's voluntary separation offer (VSO) eligible for employees "at least 60 years old and [who] have worked at PRH for 15 years or more." With VSOs came rumors of impending layoffs, and now those layoffs have become a reality in several of the publisher's divisions, "although news outlets including PW have yet to determine their number." Shawn McCreesh of New York Magazine's Intelligencer provided insights on the buyouts, commenting on several prominent editors' departures and how the industry has evolved. In particular, McCreesh reflected on the earlier days of publishing when editors were sought after and glamourized, with cofounder of Spiegel & Grau Cindy Spiegel underscoring that those leaving "were part of a culture of a place and helped to make that place and give it its identity, and I don't think you're going to find, in 40 years from now, anybody at the same place anymore."
---
---
A Decade of Knowledge Unlatched, Academics Using Substack, and Language Barriers in Science
This year marks a decade of Knowledge Unlatched (KU), an open access service provider for the scholarly community. To commemorate the milestone, Senior Director Sven Fund joined Hannah Johnson of Publishing Perspectives to discuss KU's approach to open access and plans for the future. In particular, Fund highlighted KU's crowdfunding model, an increased focus on expanding OA to monographs, and the importance of supporting scholars from underfunded regions. Next up, amidst ongoing departures from Twitter, academics have joined Substack. Inside Higher Ed's Lauren Coffey explained that the newsletter platform's "base of academic users increased more than 100 percent in the last year." Coffey further noted that users view Substack as a space to collaborate and share research or new ideas. Lastly, a new study in PLOS Biology found large gaps between native and non-native English-speaking researchers when measuring the time it takes to read articles, write academic papers, and give oral presentations. In response, Tatsuya Amano, biodiversity researcher and co-author of the study, recommended the use of AI tools to aid non-native English speakers and allowing researchers to present and write abstracts in their native languages.
---
New Summer Releases and Former President Voices Support for Librarians
Amid increasing book banning efforts, former President Barack Obama issued a letter expressing his support for librarians and the freedom to read. The letter specifically thanked librarians for their work, emphasizing that, "All of us owe you a debt of gratitude for making sure readers across the country have access to a wide range of books, and all the ideas they contain." His social media posts accompanying the letter pointed readers to the American Library Association's Unite Against Book Bans initiative for tips on fighting against censorship. Next, Literary Hub shared several new titles out this summer. The list features J. P. Telotte's Selling Science Fiction Cinema: Making and Marketing a Genre from the University of Texas Press.
---
Related Posts