News: Academic Publishing Weekly
MIT Press D2O updates, views on OA in academic libraries, and falling industry sales
Posted on July 15, 2022 in News
By Choice Staff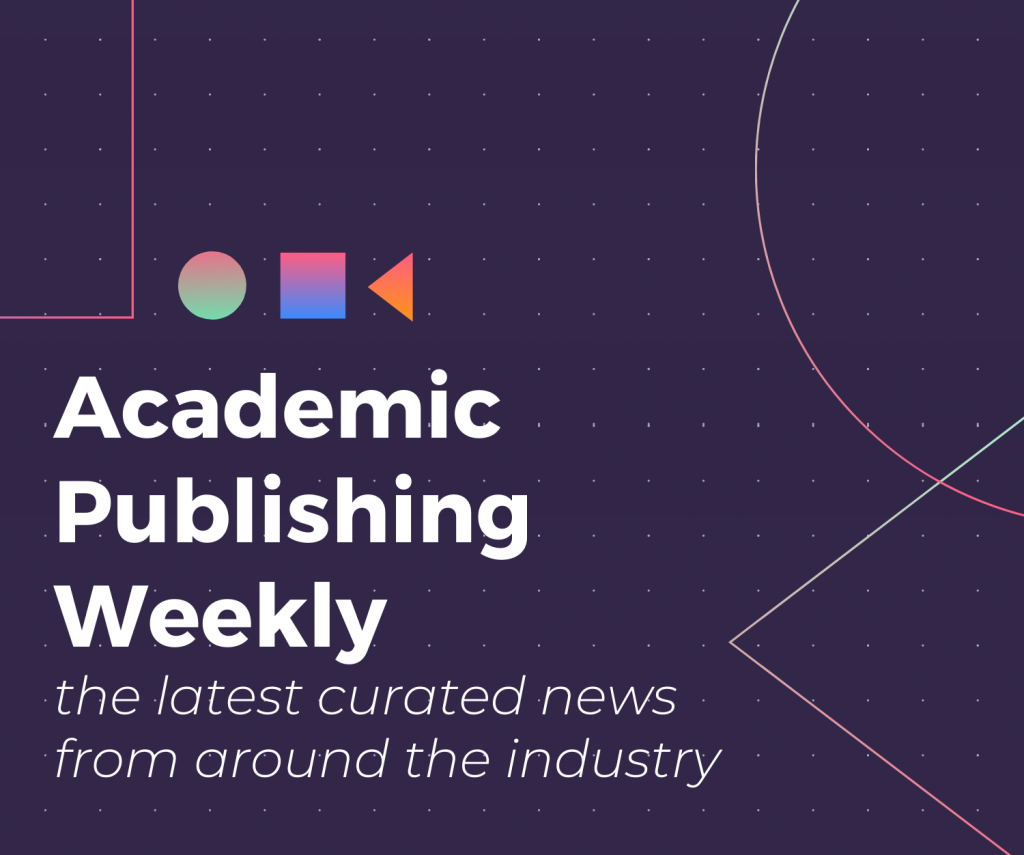 Publishing Practices in Higher Ed
Surveying over 7,500 faculty members, Ithaka S+R's new research report examined publishing and research trends in higher education. In a summary of the survey, Melissa Blankstein of Ithaka S+R addressed key findings, including the diminishing value of print monographs and the journal impact factor, an emphasis on libraries directly supporting students, and a desire for increased research integrity efforts. Notably, the survey participants touted the benefit of conferences and noted that their libraries are "key in financially supporting open access infrastructure." Susan D'Agostino of Inside Higher Ed also provided insights on the survey and its findings.
Promotions often depend more simply on having publications in 'top' journals, a category that represents a fairly narrow set of field-specific, high-impact publications.

Anonymous interviewee, Inside Higher Ed
MIT Press's D2O Opens Up, Acquisition News, and New Clarivate CEO
Late last year, MIT Press announced plans to openly publish its spring 2022 monographs and edited collections through its library collective action model, Direct to Open (D2O). Now, MIT Press will open its entire 2022 list, adding up to 80 scholarly works. In the first year of the model, D2O has garnered the support of over 200 libraries from around the world. Of the news, Amy Brand, Director and Publisher of MIT Press, noted, "In partnership with the D2O member libraries, we are creating a sustainable path for open access scholarship." In other news, Technology from SAGE acquired Sciwheel, a tool that aids library users in finding, writing, and sharing research. Sciwheel will be incorporated into Technology from SAGE's Lean Library. Clarivate also announced the retirement of CEO Jerre Stead, who will be succeeded by Jonathan Gear, former Chief Financial Officer of IHS Markit, in September.
---
Toward an Open Monograph Ecosystem (TOME) Report
In more open publishing news, the Association of University Presses (AUPresses) issued a report on the publishing costs through TOME, Toward an Open Monograph Ecosystem. First launched in 2017, TOME is a pilot designed to test a model for open access monograph publishing in the humanities and social sciences. The report, conducted by researchers Nancy Maron and Kim Schmelzinger, surveyed university presses on TOME publishing costs and found that "the average total cost was $19,954," which exceeds TOME's baseline grant of $15,000. Additionally, Maron and Schmelzinger gathered the interviewees' perspectives on how the market, funding, and authors' perceptions of OA played a role in TOME publishing. [Association of University Presses]
---
---
Internet Archive Lawsuit Updates
In the latest update to the ongoing Internet Archive lawsuit, the Association of American Publishers (AAP) announced that its member companies—Hachette Book Group, HarperCollins Publishers, Penguin Random House, and Wiley—have filed a motion for summary judgment in the hopes of ending the case before it can go to trial. In a statement, AAP argued that IA's mass scanning of literary works violates the U.S. Copyright Act and presents competitive threats to licensed markets. Maria A. Pallante, AAP President and CEO, commented that the Internet Archive claims to be performing a public service, but its practices are actually "an affront to the most basic principles of copyright law." In response, the Internet Archive also filed a motion for a summary judgment, calling for an end to the lawsuit that "aims to criminalize library lending." [Publishing Perspectives]
---
OA & OER in Academic Libraries
Library Journal released its 2022 Open Access/Open Educational Resources at Academic Libraries Survey. Pulling responses from 186 participants from various academic institutions, the survey found an increased emphasis in aiding OA and OER usage. In regards to participants' involvement in curating open collections, the survey reported that "Seventy-eight percent said they did so, with half (51 percent) advocating for a shift to OA on campus." Despite these high percentages, Library Journal noted that librarians aren't content with the performance of their search interfaces. Participants attributed their dissatisfaction to time constraints and concerns over technology, visibility, and collection breadth. [Library Journal]
---
This week, the Association for American Publishers (AAP) published its April 2022 StatShot report, revealing a decline in publishing industry revenues. The report noted downward trends in sales across all categories, with a decrease of over 40 percent in higher education materials when comparing April 2022 and April 2021. As for year-to-date numbers in higher education materials, AAP reported a decrease of "5.5% compared to the first four months of 2021." AAP attributed the results to "multiple factors, including rebounding business post-COVID." [Publishing Perspectives]
---
Related Posts