News: Academic Publishing Weekly
OpenAI lawsuits, Peer Review Week announcement, and the first commercial open access publishing model
Posted on July 14, 2023 in News
By Choice Staff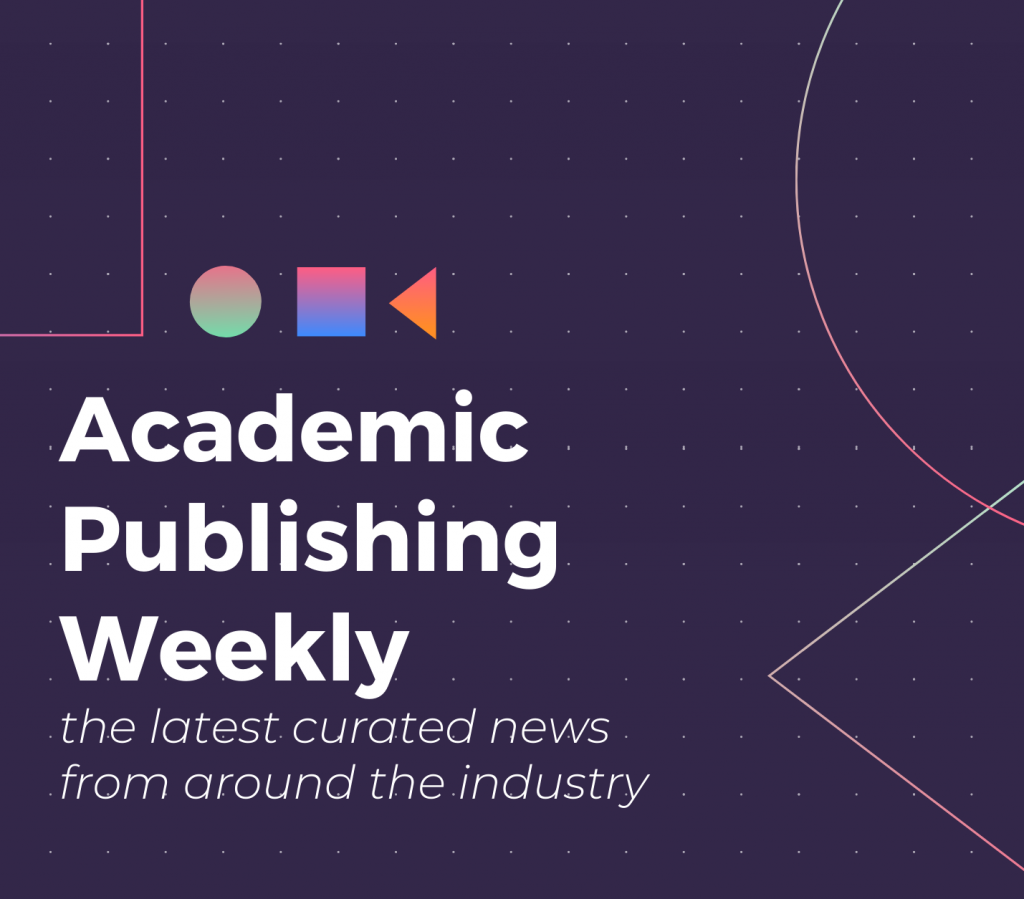 Addressing AI: Copyright, Diversity, and University Responses
This week saw an influx of AI copyright lawsuits centering on OpenAI, the company behind ChatGPT. First, the Federal Trade Commission (F.T.C) launched an investigation into the security and ethics of the chatbot. In a letter to OpenAI, the F.T.C. questioned the company's use of training data and raised concerns over ChatGPT's impact on consumers. OpenAI is also facing a lawsuit from several authors, who assert that Meta and OpenAI used their copyrighted titles to train large language models. Comedian Sarah Silverman's lawsuit cited the impact of shadow libraries such as Z-Library and Sci-Hub, claiming that "most of the book data comes from OpenAI training on 'illegal shadow libraries' that contain the writers' work." In other AI news, Inside Higher Ed's Susan D'Agostino examined AI's ability to both hinder and benefit the preservation of native languages. In particular, D'Agostino addressed how AI tools are trained on data that isn't linguistically diverse, leading AI bots to flag students' use of different languages and dialects. However, D'Agostino noted that although AI tools raise questions over what AI and humans constitute as "correct" grammar, they also have the potential to engage in pattern recognition and to preserve endangered languages. Lastly, Madeline Pumariega of Inside Higher Ed looked at how Miami Dade College is approaching AI, noting the campus's efforts to educate students through new AI facilities, degree programs, and partnerships with industry professionals.
---
AI Continued and Funding Learning in the Metaverse
Continuing on the topic of AI, Scholarly Kitchen's Joe Esposito considered who will reap financial benefits from artificial intelligence. Esposito clarified that since AI bots are trained on data put out by publishers, large technology companies stand to profit from publishers' efforts to make their content available OA. Esposito stressed that publishers need to focus on how to better protect their content, also noting that the ease of enforcing copyright protections will differ based on publisher size since large aggregators often have access to the data of partnering society publishers. Turning to virtual reality, participating universities in Meta's "Metaversity" pilot program are questioning how they can fund high maintenance costs going forward. Inside Higher Ed's Lauren Coffey explained that "Metaversities" use virtual reality to create immersive classroom experiences and are accompanied by hefty headset costs, leading colleges to turn to donations and grants to sustain the program after the pilot's term ends.
---
---
New University Press Imprint, Baillie Gifford Prize Update, and Gearing Up for Peer Review Week
First up, the University of Pennsylvania Press (Penn Press) welcomed a new imprint, Wharton School Press (WSP). WSP, publisher of the Wharton School at the University of Pennsylvania, will maintain editorial control while Penn Press will assume "operational and financial responsibility for the WSP imprint." Next up, those shortlisted for the Baillie Gifford Prize for Non-Fiction will now receive £5,000, rather than £1,000, under an update for the prize's 25th anniversary. As for the timeline, the longlist is set for September 6th, the shortlist slotted for early October, and the winner will be announced in November. Last, this year's Peer Review Week (PRW) theme will be "Peer Review and The Future of Publishing." Featuring events spotlighting the importance of peer review, this year's PRW will center on "the changing publishing landscape and ongoing vital role of peer review in shaping scholarly communication" from September 25-29th.
---
---
Following the Supreme Court's recent ruling against affirmative action, The Chronicle of Higher Education spoke with several college administrators on how they plan to move forward with their work in diversity, equity, and inclusion. Recurring themes among administrators were the importance of fostering an environment of belonging for students, targeting new geographic areas when recruiting, and the importance of chief diversity officers. Historically Black Colleges and Universities (HBCUs) are also considering what the affirmative action ruling means for admissions. Inside Higher Ed's Sara Weissman stressed that numerous campus leaders are expecting a boost in enrollment and worry about strains on dorm availability, faculty numbers, and course sizes. However, other campus officials disagree, with Khala Granville, director of undergraduate admission and recruitment at Morgan State University, noting that "'the same kid who was academically talented before this decision is still going to apply to go to all the same institutions that were on their list prior.'" On the topic of higher education, a recent poll from analytics firm Gallup found that American confidence in postsecondary education is at an "all-time low" of 36 percent. While confidence dropped among all subgroups surveyed, only Democrats' trust in higher education is above 50 percent. Another survey from Columbia University's Teachers College found differing results, with the majority of Americans polled supporting public spending on higher education.
---
Open Access in Commercial Publishing and the Library
This week, Bloomsbury announced a pilot open access model that takes a collective approach to funding OA titles. The "first commercial publisher to pilot such a model," Bloomsbury will leverage funds from multiple institutional libraries "to make research from the Global South more widely available, and to make open-access publishing an option for more authors from the region." Books under the program are set to publish in 2024 and 2025, and libraries that participate will be granted perpetual access to the titles. Also looking at OA, Library Journal's Amy Rea interviewed Emma Molls, director of open research and publishing for the University of Minnesota Libraries and 2021 LJ Mover & Shaker. Molls shared thoughts on how discussions around OA have evolved from awareness building to establishing the library as a publisher. Molls also emphasized the importance of taking a holistic approach to OA by examining the overall research lifecycle, mentioning that, "Now I think there's a real renewed energy in thinking about how the research landscape works and what really is in the best interest of researchers and research."
---
Related Posts