News: Academic Publishing Weekly
New ventures into Diamond OA, the equity and accessibility of AI, and Pride/Best Books lists
Posted on June 9, 2023 in News
By Choice Staff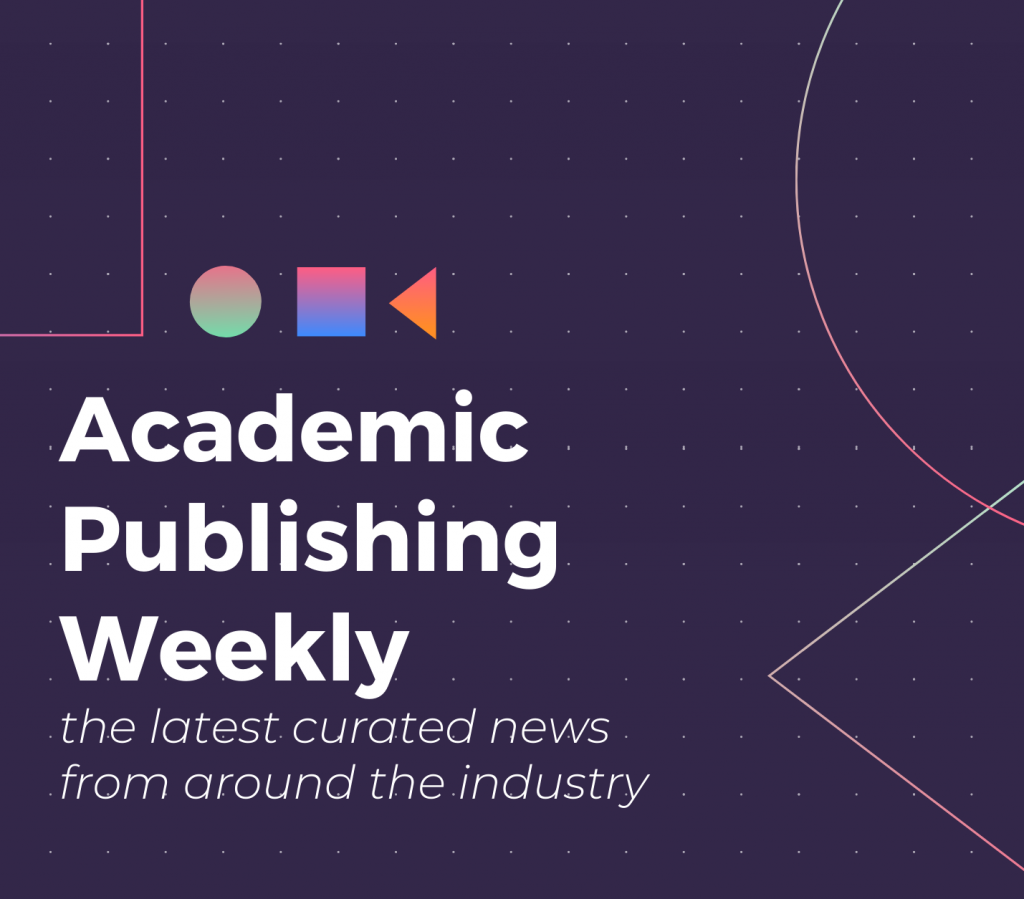 Updates on Book Ban Cases and Thoughts on Censorship
This week, publishers and librarians filed a much-anticipated lawsuit against the recent obscenity law in Arkansas for violating the First and Fourteenth Amendments. The plaintiffs called into question the "'Availability Provision,' which seeks to regulate the display of allegedly 'harmful' materials to minors, and a provision requiring libraries to implement a vague and sweeping new 'Challenge Procedure' that would empower 'any person' to challenge the 'appropriateness' of materials in a library's collection." Next, the Association of American Publishers (AAP) and several trade publishers filed amicus briefs against Llano County for engaging in viewpoint discrimination. The briefs request that the Fifth Circuit Court of Appeals maintains its decision to keep books on library shelves, with the American Library Association and Texas Library Association also voicing their support. Last, a recent NPR/Ipsos poll of parents, teachers, and the general public found opposition towards book bans across party lines. The survey revealed that a majority of Democrats, Independents, and Republicans do not support book ban efforts, in addition to results on who should regulate curricula and adequate teacher compensation.
The capacity of paper mills to generate increasingly plausible raw data is just going to be skyrocketing with AI.

Jennifer Byrne, Nature
AI: Addressing Copyright and Paper Mills
As concerns around research integrity continue to permeate academic circles, scholars came together at a recent UNITED2ACT summit to discuss how to combat paper mills and the impact of AI. In particular, the scholars expressed unease over correctly identifying AI-generated submissions due to the ever-increasing presence of generative AI. Nature's Layal Liverpool observed a general consensus that publishers should increase awareness of paper mills, communicate concerns across the industry, and ask authors to provide data used in their research. Sabina Alam, director of publishing ethics and integrity at Taylor & Francis, cautioned that raw data may be difficult to provide, commenting, "I can't imagine it being an overnight flip, because the reality is many institutions don't actually have the resources to offer data-management infrastructure." In another effort to monitor AI, Nature decided to prohibit authors from using AI-generated visual content. Citing concerns over research integrity, attribution, and copyright, Nature will require contributors to disclose their use of AI during submission.
---
---
AI Continued: Equity and Accessibility
Interviewing professors, librarians, and thought leaders in higher education, Inside Higher Ed's Susan D'Agostino explored how uneven access to AI tools can create divisions on campus. Specifically, D'Agostino addressed gaps in AI literacy, with students who are unable to access AI over the summer more likely to fall behind during the fall semester. D'Agostino also underlined the impact of paywalls, which can limit student access and affect academic libraries with limited budgets. Further noting that data sets are often in English, Lance Eaton, director of digital pedagogy at College Unbound, stated, "It's going to normalize the expectation that everybody else needs to change to look more like this machine's generative AI language bias default." Next up, Hong Zhou, Director of Intelligent Services and Head of AI R&D for Atypon, and Sylvia Izzo Hunter, Manager of Product Marketing, Community & Content at Wiley Partner Solutions, looked at how AI can aid people with disabilities. Zhou and Hunter covered numerous applications of AI including automating alt text, enabling voice control, and reformatting content to increase accessibility and discoverability.
---
---
Perspectives on Diamond OA
A new university press launched this week, incorporating a diamond open access model that waives fees for authors and readers. The University of Vermont (UVM) Press will be funded by UVM and ran by UVM Libraries under Dean of Libraries Bryn Geffert, whose previous experience includes both Amherst College Press and Lever Press. Commenting on the announcement, Geffert emphasized, "An academic library has an obligation to provide information to everyone, everywhere, regardless of means, and this open-access press allows us to fulfill that mission." In other OA news, the European Union's Council of Ministers recommended a "no pay" open access publishing model for member states. Although the proposed model garnered support from several organizations, publishers expressed concerns over who will bear the costs of publication. The recommendations also covered research integrity, highlighting ongoing challenges with predatory journals and paper mills.
---
Titles for Pride and Best Books of 2023
Boston Public Library released its annual "We Are Pride" booklist, featuring titles on the LGBTQ+ community for readers of all ages. The list contains several nonfiction books, including Louie Läuger's Rethinking Gender: An Illustrated Exploration from MIT Press and NYU Press's Public Faces, Secret Lives: A Queer History of the Women's Suffrage Movement by Wendy L. Rouse. Barnes & Noble also named its best books of 2023 thus far with categories ranging from "The Best Feminist Inquiries" and "The Best Books on Climate" to "The Best Short Stories That Will Scare You (Forever)." Yale University Press's The Rediscovery of America: Native Peoples and the Unmaking of U.S. History by Ned Blackhawk made "The Best History Books to Understand the Present" category.
---
Related Posts