News: Academic Publishing Weekly
Higher ed sees revenue gains, fall office opening plans, and the question of the journal impact factor
Posted on July 2, 2021 in News
By Sabrina Cofer, digital media assistant, Choice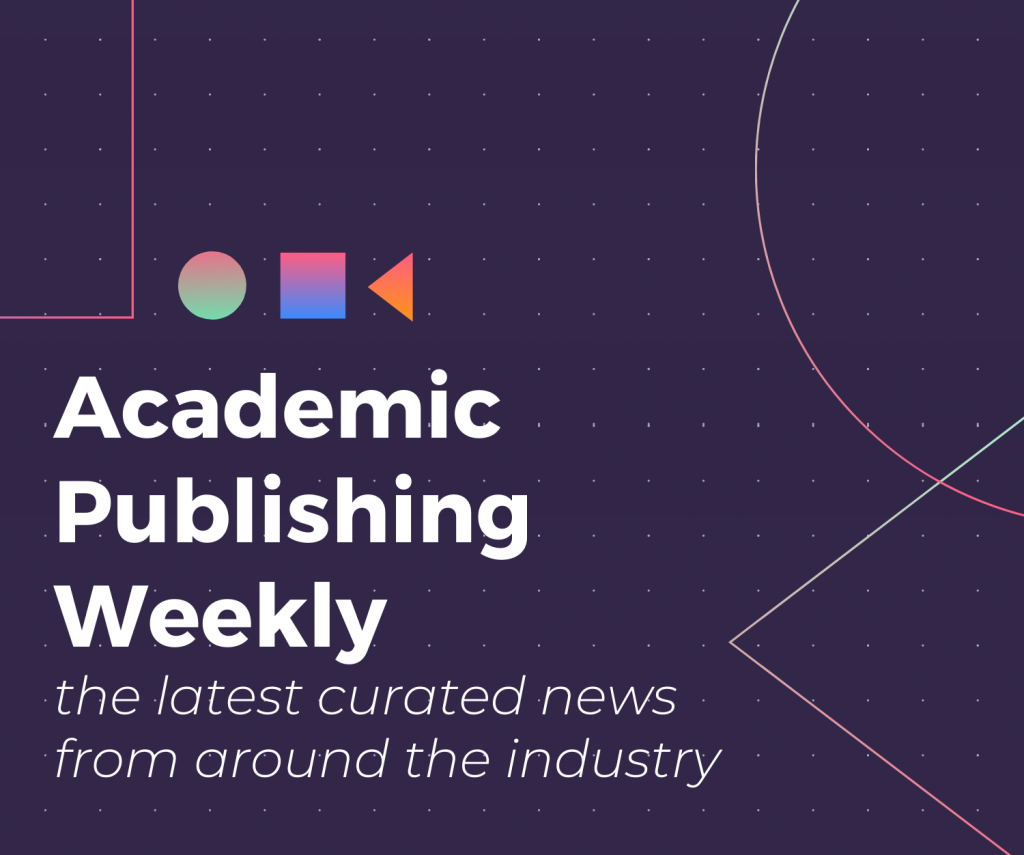 Any Van Halen Fans Out There?
Nathan Stevenson, Associate Editor for Assessment for Effective Intervention, did his research on 80s rock bands. Stevenson compares the fine print of Van Halen's performance contracts with convoluted journal manuscript format requirements. Though he acknowledges the downsides of these specific rules—spending time that could have been used on research to create a separate document for data tables, for example—he points out the benefits, too. Editors need to move through submissions quickly, Stevenson notes, and an author's attention to detail might indicate a thorough, well-researched paper. At the end of the day, he argues for a little more understanding between editors and authors—don't "jump" down each other's throats, right? [Scholarly Kitchen]
---
Higher Education Saw Huge Gains This Spring
The Association of American Publishers released its April 2021 StatShot report, revealing some whopping gains. Revenue in education increased just over 80 percent in April 2021 compared to April 2020, in addition to year-to-date education revenues "up 27.4% as compared to the first four months of 2020." Higher ed materials in particular skyrocketed, up close to 97 percent in comparison with last April. The report notes that several factors could account for these numbers, "including rebounding business post-COVID, and reduced returns in Higher Ed as more students use digital/online materials (which are rarely returned)." But, like any type of rebound, you can't rely on it forever… [Association of American Publishers]
The new Journal Citation Indicator (JCI) accounts for the substantially different rates of publication and citation in different fields, Clarivate says. But the move is drawing little praise from the critics, who say the new metric remains vulnerable to misunderstanding and misuse.

Cathleen O'Grady
What's the Impact of the Journal Impact Factor?
Clarivate released the latest update to its Journal Citation Reports, which includes new journal analytics and impact factors. With it, Clarivate unveiled its Journal Citation Indicator (JCI), which "represents the average category-normalised citation impact for papers published in the prior three-year period, providing a single journal-level metric that can be easily interpreted and compared across disciplines." As we know, measuring the impact factor of journals remains a highly-debated topic in academia—is it actually a useful metric? In response, Science discussed Clarivate's JCI rollout, highlighting its positives and negatives. One conclusion? "Despite its many strong points, the JCI may not, in fact, gain much traction." Ouch! [Research Information]
---
---
Has Your Workplace Released Its Fall Office Plan?
This week, Hachette Book Group announced its autumnal return to the office, planning to ring in September with a hybrid work schedule—at least two days must be spent in the office per week. Hachette's CEO Michael Pietsch released a statement detailing start dates and a new benefit, "Flex Four"; full-time staff not required to be onsite will be able to work from home for four weeks each year. Pietsch hopes this plan will "combine the energy and collaboration of in-person work with the flexibility and agility of remote work," though it will be revisited in March 2022 for adjustments. As Publishing Perspectives points out, other publishers like Macmillan and Penguin Random House have also made tentative office reopening plans for the fall. All publishers, small and conglomerate-size, still stew over questions of required vaccination, hybrid workflows, accessibility, and company culture as we remain unable to confidently announces ourselves "post-pandemic." [Publishing Perspectives]
---
How to Get Your First Academic Book Published
Nicole Mansfield Wright, associate professor at the University of Colorado at Boulder—and author at Johns Hopkins University Press—lays out four pain points of publishing and how to overcome them. Wright details the steps of turning your dissertation into a manuscript, catching the attention of an editor, passing a publisher's board review, and publicizing the title. She hopes to demystify the process of publishing an academic book in response to the lack of "formal training in managing these obstacles." Whether a hopeful young academic, doctoral advisor, or even an editor wanting to take a look from the outside, perhaps Wright's advice can lend a helping hand. [Inside Higher Ed]
---
A Journal Resignation Over Refusal to Boycott
Editor-in-chief of the Annals of Human Genetics, David Curtis, resigned over the journal publisher's refusal to boycott Chinese science. The Annals, along with the Lancet, the BMJ, and the Journal of the American Medical Association, refused to publish an article "suggesting that academic journals should take a stance against China's human rights violations in Xinjiang," particularly in response to the treatment of Uyghurs and Muslims. The journals that rejected the piece stated "that a boycott against China would be unfair and counterproductive." Curtis, one of the authors of the article, countered that the refusal from Wiley (publisher of the Annals) to publish the piece was due to "strong interests in China." Before his resignation, Curtis had rejected submissions from Chinese scholars, which ultimately "amounted to a breach of [Wiley's] policy not to 'discriminate on the basis of national origin of its submitting authors.'" [The Guardian]
---
Related Posts