News: Academic Publishing Weekly
AUPresses announces new president, scholarly publishing report findings, and diversifying the publishing industry
Posted on June 27, 2022 in News
By Choice Staff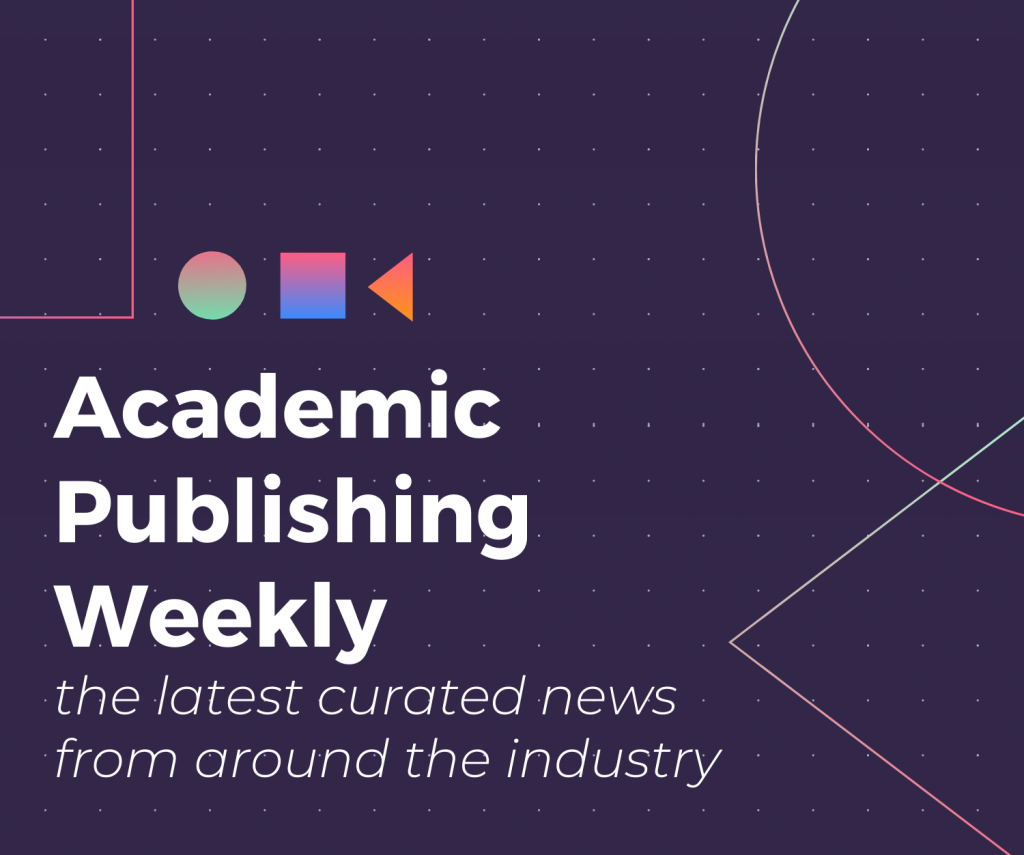 The Case over Metadata
Nonprofit library association OCLC has filed a federal lawsuit against Clarivate for the "alleged misappropriation of OCLC records for its competing MetaDoor service." MetaDoor is an open metadata platform and competitor to OCLC's WorldCat, a global catalog of library collection information. Concerning Clarivate's data-collection methods and recruitment of OCLC members, the suit will address how catalog data can be used and shared after aggregation. In addition, Scholarly Kitchen's Todd Carpenter offers the context and history around WorldCat's impact on librarianship, and what this case could mean for the future of metadata.
---
AUPresses Announces New President
The Association of University Presses (AUPresses) announced that Charles Watkinson, director of the University of Michigan Press, has succeeded Lisa Bayer as President. Working in university press publishing since 2004, Watkinson has served as director of publications at the American School of Classical Studies at Athens and director of Purdue University Press before joining Michigan in 2014. In his inaugural presidential message, Watkinson noted that he is "keenly interested in working with Committee chairs this coming year to enrich the different sorts of human connections that the Association offers." [Association of University Presses]
---
New Studies on Scholarly Publishing
Scholarly communication consultancy firm Delta Think released a new analysis of scholarly publishing, revealing a highly polarized market. While the number of publishers and journals has grown since 2000, the average number of journals per publisher dropped from 10 to 4.5. Delta Think attributed this decline to market consolidation, noting that "Half of total scholarly output is published by just 10 publishers, each of whom publish 400 or more journals." In other news, the Committee on Publication Ethics (COPE) and STM published a report on the prevalence of paper mills, i.e. the submission of fake manuscripts to a journal on behalf of a researcher, usually for profit. The study links the usage of paper mills to the increasing pressure to publish, emphasizing that lack of time and resources leads researchers to seek out fast ways to advance their academic careers. Authors of the study call for increased awareness, suggesting that stakeholders review the retraction process, increase valid publishing incentives, and begin training their editorial staff on how to identify fake papers.
---
---
University Press Projects and Centennials
Oxford University Press's Oxford Languages and Harvard University's Hutchins Center for African & American English has announced a three-year research project to publish the Oxford Dictionary of African American English (ODAAE). Henry Louis Gates Jr., Director of the Hutchins Center and Alphonse Fletcher University Professor at Harvard, will head up the editorial team. Drawing on historical principles, the ODAAE will record African American English and function as a valuable resource across academia to address the impact of African American life on English vocabulary. In other press news, the University of North Carolina Press marked its 100th anniversary, also celebrating record-setting revenue of the past few years. Publishers Weekly's Claire Kirch charts UNC Press's growing frontlist, future investments, and digital strategies, including insights from Press director John Sherer.
Alongside meaning, pronunciation, spelling, usage, and history, each entry will be illustrated by quotations taken from real examples of language in use. This will serve to acknowledge the contributions of African-American writers, thinkers, and artists, as well as everyday African Americans, to the evolution of the English lexicon.

Andrew Allen, Oxford English Dictionary Blog
Investing in Diverse Readership
Through interviews with numerous publishing professionals and authors, Marcela Valdes of the New York Times addresses the state of diversity in the industry and how to curate more inclusive readership. Tracing the history of book publishing, Valdes digs into its predominantly white and wealthy roots, limited acceptance of nonwhite authors or stories, and "struggle to see Black Americans as a significant consumer market." In addition, Valdes centers Lisa Lucas, the 2020-appointed senior vice president of Pantheon and Schocken Books and "first Black Publisher in Pantheon's 80-year history." Though some appear hopeful, many of the interviewees remain skeptical of recent investments in authors of color. However, Valdes emphasizes that if publishers continue to cater to white decision makers, they will limit their audience from the inside out. [New York Times]
---
Women and Credit in Science
A recent study published in Nature investigates the systemic denial of women's scientific contributions, citing the prevalence of implicit bias. Comparing scientists' contributions to credit received, it found that women are "13 percent less likely to be named on articles and 58 percent less likely to be named on patents than their male collaborators." The study attributes this lack of scientific credit to power structures in the field, and surfaces solutions like increasing transparency, implementing widespread author contribution statements, and moving away from academia's "publish-or-perish culture." [Inside Higher Ed]
---
Related Posts