News: Academic Publishing Weekly
Roadblocks to open access, DEI offices in higher ed, and a new AUPresses president
Posted on June 23, 2023 in News
By Choice Staff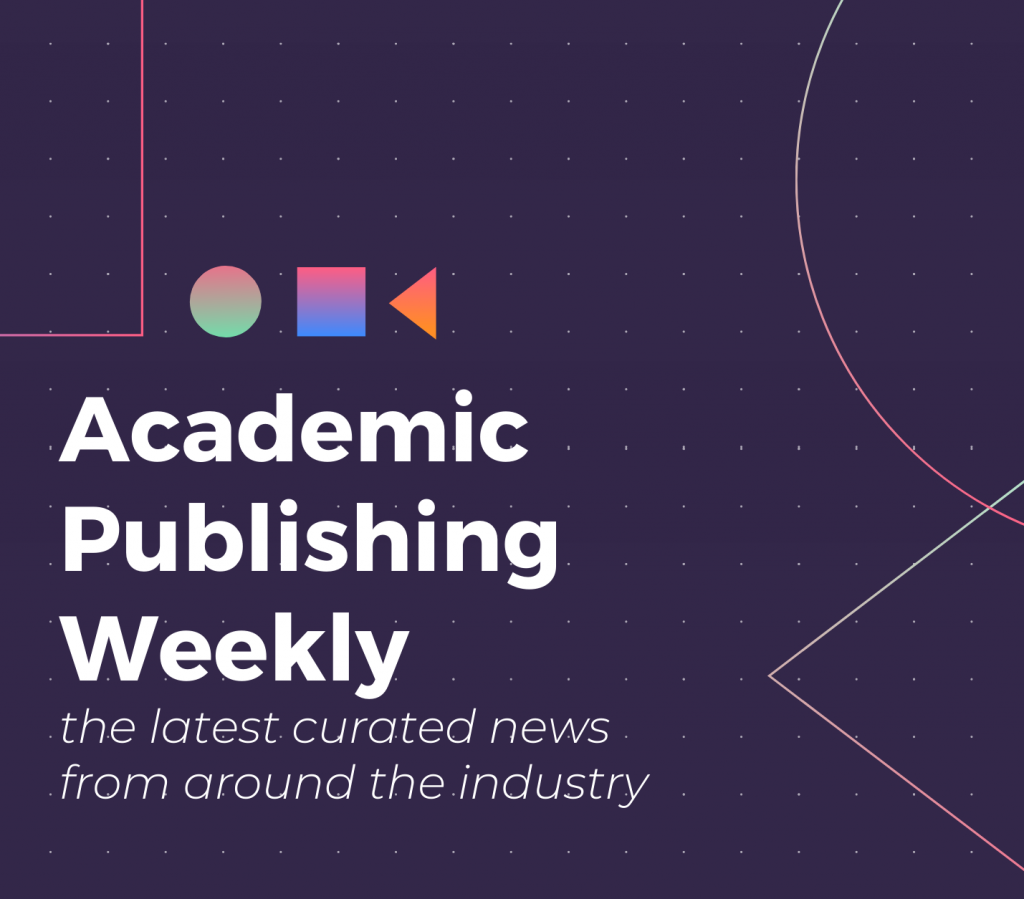 Open Access Challenges
Over half of the journals participating in Coalition S's "Plan S" have failed to make measurable progress towards becoming fully OA and will be removed from the initiative later this year. Once removed, authors will no longer receive funding from Coalition S to publish OA in the journals. Science's Jeffrey Brainard explained that Plan S aims to flip journals to fully OA, requiring publishers to meet specific guidelines each year. Despite almost 70 percent of journals failing to meet the targets, over half of Cambridge University Press's journals showed growth, with Robert Kiley, Coalition S's head of strategy, mentioning that, "on average, learned society publishers seem to be more successful in meeting [transformative journal] targets than some of their commercial counterparts." In other OA news, Peter Barr, Head of Content & Collections at the University of Sheffield Library, considered UK universities' recent deal with Springer Nature and questioned why libraries rarely walk away from transformative agreements. In particular, Barr stressed that librarians often prioritize the needs of researchers and that as long as researchers publish with large publishers, librarians will need to keep signing TAs. Barr also highlighted the impact of high publishing costs and institutional support.
---
How Are Colleges Approaching DEI?
Although anti-DEI legislature seems to permeate the news, a Chronicle of Higher Education study found that most efforts fall short. As Senior Reporter Adrienne Lu underscored, "Of the 38 bills in 21 states that The Chronicle is tracking, five have been signed into law and one awaits the governor's signature." Lu also mentioned that laws differ across the country, with some targeting funding and others focused on diversity statements and training. Despite this lack of standardization, however, Lu noted that some universities tend to self-censor and are eliminating diversity statements preeminently due to fears of new legislation. One such university is the University of Arkansas, which voluntarily removed its DEI office and transferred staff and resources to other departments on campus. Despite the chancellor framing the decision as one to support student success, it drew mixed reactions from the academic community. Inside Higher Ed's Liam Knox noted that some academics saw the dismantlement as politically motivated, while others viewed it as a form of "shared equity leadership" that moves DEI responsibility from a single office to everyone on campus.
---
---
Supporting HSS Publishing, New AUPresses President, and Generative AI Deal
A new report from Taylor & Francis found a dramatic increase in citation numbers when humanities and social science articles were made open access. Examining the publisher's partnership with Jisc, the report also revealed a considerable boost in publication numbers, with HSS articles increasing "more than six times the number in 2019-20" and overall OA articles up over 400 percent between 2020 and 2022. Next up, Jane Bunker was sworn in as President of the Association of University Presses. With experience including director of the Cornell University Press, Bunker stated that, "Our shared values of integrity, diversity and inclusion, intellectual freedom, and stewardship will guide us as we move forward to continue to build community with all the participants in our ecosystem: fellow publishers, authors, booksellers, librarians, students, readers." Last, Clarivate is partnering with AI21 Labs to enhance its products via the AI-developer's large language models. Jonathan Gear, CEO of Clarivate, commented that the partnership will help leverage AI to "create new products, enhance productivity and drive better customer outcomes that will provide opportunities to increase value while improving speed-to-market."
---
---
In an effort to acknowledge the contributions of early career researchers, IOP Publishing is modifying its co-review policy. Under the updated policy, reviewers will be able to collaborate with a colleague when peer reviewing manuscripts, and co-reviewers will be acknowledged under the Web of Science Reviewer Recognition Service. Speaking to the benefits of the expanded policy, Laura Feetham, Reviewer Engagement Manager at IOP Publishing, emphasized, "Legitimising co-reviewing will help to increase the size and diversity of our reviewer pool, making the peer review process more transparent, and addressing ethical concerns around reviewer recognition." In other news, a report from Clarivate's Institute for Scientific Information advocated for the expansion of single research metrics. Specifically, the report stressed the value of visual research profiles, underscoring the need to go beyond Journal Impact Factor and include metrics such as Collaborative Citation Impact.
---
Another Censorship Lawsuit, S&S Acquisition Rumors, and Summer Releases
Yet another book ban lawsuit made headlines this week, with students and authors of the children's book "And Tango Makes Three" suing Florida's Lake County School District for violating the First Amendment. The authors are also suing Florida's Board of Education over Governor DeSantis's so-called "Don't Say Gay Law," under which the Lake County School District restricted titles on gender identity and sexual orientation. Elizabeth A. Harris and Alexandra Alter of The New York Times explained that the plaintiffs "aim to restore access to the book and are also seeking 'a permanent injunction prohibiting the State Defendants from enforcing' the new legislation." Next, in an update to the potential Simon & Schuster sale, Publishers Weekly's Jim Milliot surfaced a new timeline leak. Milliot clarified that a sale may be determined by the end of the summer, also emphasizing that former bidders HarperCollins and KKR are still interested in purchasing the publisher. As for summer reads, Literary Hub highlighted several new releases including Stacy Jane Grover's Tar Hollow Trans from the University Press of Kentucky.
---
Related Posts